Reflections and Advice:
1.) What do you think makes your school unique relative to other boarding schools?
Middlesex has a lot of mandatory requirements. And while it may seem like a burden to play sports in all three seasons or take mandatory art courses, these required activities help every student broaden their horizons. It may seem uncomfortable to be forced into these new activities, but these mandatory commitments help create well-rounded students who are more than just athletes or thespians. Because of all these obligatory activities, I'm no longer just a poet but also a storyteller, an athlete, an editor, a leader and so many other things. Middlesex, with all its requirements, forces students to expand their perception of self to encompass all the different roles they play.
2.) What was the best thing that happened to you in boarding school?
Coming to boarding school, you're going to grow. You come in here at fourteen, still growing into your personality, and leave here an adult. Coming to a boarding school like Middlesex has an added benefit because it drags you out of your shell. For me, I was very shy coming here, but now Middlesex has helped me find my voice and made me comfortable speaking up.
3.) What might you have done differently during your boarding school experience?
I came in thinking it was going to be easy. It's not. I came in thinking I knew what I was doing. I did not. You have to humble yourself when you get here. You have to be willing to ask for help and admit you don't have all the answers.
4.) What did you like most about your school?
This small community at 1400 Lowell Road is unlike any other. Sometimes I think this is what an idyllic society would be like; students, faculty, staff, and parents working together to make it a better place for all. We're all on a cooperative mission to get through this weird experience of high school together.
5.) Do you have any final words of wisdom for visiting or incoming students to your school?
First, come here with a sense of humor. Second, check out Haute Coffee in town. Third, join the wrestling team because Coach Gutbrod and Dr. Barber are the best wrestling coaches in the ISL. Lastly, if you live in Landry House, you're a lucky guy.
Academics:
1.) Describe the academics at your school - what did you like most about it?
The Middlesex academic curriculum is, without a doubt, rigorous. Most students are taking five, if not six courses. There are plenty of AP courses to take but the most fun can be had by enjoying the plethora of electives that Middlesex offers its students. For example, during my junior year, I took elective courses in the Harlem Renaissance and in philosophy. In my senior year, I was allowed to create my own course which combined these two subjects. That opportunity to study subjects that really interested me was the best part of my Middlesex career.
Athletics:
1.) Describe the athletics at your school - what did you like most about it?
For the first two years at Middlesex, we have mandatory participation for all three seasons at the thirds, JV, and varsity levels. I actually enjoyed the mandatory participation. We also have a great diversity of sports and coaches that will go above and beyond to help their athletes. Furthermore, our athletic training staff is helpful and knowledgeable.
Art, Music, and Theatre:
1.) Describe the arts program at your school - what did you like most about it?
I had very little interaction with the arts program here so I don't know how appropriate it is for me to touch on.
Extracurricular Opportunities:
1.) Describe the extracurriculars offered at your school - what did you like most about it?
There are so many clubs on campus it's hard to count. We have everything from pottery club to vegan cooking club. If you can think of it, we probably have a club for it. I loved our extra-curricular program because it was a great way to meet new people that I otherwise never would've met.
Dorm Life:
1.) Describe the dorm life in your school - what did you like most about it?
As with most boarding schools, dorm life is one of the most important parts of the school culture. It's in the dorm that you make some of the closest bonds. And every year, when the dorms are shuffled, you have the opportunity to create new bonds. Every dorm has a dorm fridge where you can store food, which is really helpful when you need a late night snack.
Dining:
1.) Describe the dining arrangements at your school.
Dining at Middlesex is a great way to see the school culture. It's at dinner where you get to see students interacting naturally with each other. There's no assigned seating in the dining hall so there's always a great mix of people at every table. As far as food goes, it's not mom's home cooked meals but it's all palatable and sometimes really good. If they ever make shrimp, you should be excited.
Social and Town Life:
1.) Describe the school's town and surrounding area.
Concord is a great small town full of historical landmarks and national parks. It's a very welcoming community just three miles down the road. We have everything you might need from Starbucks to a sporting goods store. If you go beyond Concord, you can easily get to Boston for the day. Boston sometimes it's hard to get to using public transportation. Luckily, we have a town shuttle going into Concord every day and on the weekends we sometimes have a bus going into Boston.
2.) Describe the social life at your school - what did you like most about it?
Throughout my four years here, I've noticed that the social atmosphere here is always changing. With every new year, new students add their own personalities and strengths to the community. However, throughout my entire career, Middlesex has always been an open, caring, and welcoming place. With such a small community, you get to know almost everyone.
Daily Schedule:
Weekday
9:30 AM
Meetings or Assembly
Middlesex is probably the boarding school that is far ahead in terms of student body diversity, and I mean that in a very good way. Between geographical and socioeconomic diversity, you really learn a ton. . .
Great level of focus on developing clear and cohesive writing skills. Write countless essays and spend time working on the technicalities that improve your ability. Great long-standing traditions. We have a beautiful circle that allows. . .
The entire experience was not only unique, it was life changing! It opened my eyes and mind up to world I wasn't familiar with. I was able to meet, connect and bond with students from. . .
Show more reviews (

26 reviews

)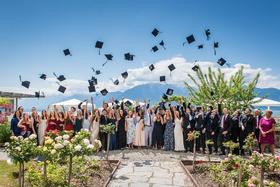 Nurturing Futures: A Journey through Boarding at Haut-Lac School in Switzerland
Nestled in the hills overlooking Lake Geneva in the French-speaking part of Switzerland lies an educational gem that embodies a unique blend of academic excellence, cultural richness and a profound sense of community. Founded over 30 years ago, Haut-Lac International Bilingual Day and Boarding School is now home to both 600 day students and a maximum of 30 boarders from around the world.
What To Wear at Your Job Interview
Navigating job interviews can be stressful, but knowing what to wear shouldn't be. Our comprehensive guide covers the essential dress code tips for men and women interviewing at boarding schools. Make your first impression count with style and professionalism.
Navigating the Modern Maze: Emerging Challenges for Boarding Schools
Explore the pressing challenges facing boarding schools, from marketing difficulties and rising insurance costs to facility maintenance and recruitment of competent trustees and teachers. This article delves into these complex issues and proposes innovative strategies to overcome them.