Reflections and Advice:
1.) What do you think makes your school unique relative to other boarding schools?
The circle is a defining special aspect of Middlesex. During the fall and spring everyone lies out during the day to talk, tan, study, etc. Most likely a soccer ball will be kicked around or a couple kids will be playing whiffle ball or Frisbee. During the winter you'll see pickup snow football games and snowmen. We all walk across it for graduation – a very special moment. Four dorms, the Chapel, the main classroom building, and the dining hall surround it, so it really is the heart of the campus. Not only is it beautiful, but it's a great place to hang out.Another wonderfully defining aspect is the presence of all the senior plaques. It is a requirement of graduation for each senior to carve his or her own plaque which then is hung up permanently in the hallways of the main classroom building for everyone to see (mine is a classy Yankees logo). Every graduate has a plaque up somewhere, and it's a great legacy seniors can leave to the school.
2.) What was the best thing that happened to you in boarding school?
The best thing that happened to me in boarding school was making lifelong friends with people from all over the world. My best friend is from Thailand and I'm actually going to go visit him this summer. That's why I went to boarding school in the first place and it couldn't have turned out any better. I've had a great time and have no regrets. I would like to mention my football team's New England Class C Championship victory. And I would say, more than anything else, my love for the Yankees has grown infinitely after having to playfully defend myself for 3 years. I also feel I could not have been any more prepared for college. From living in a dorm room to time management, I've had such an easy adjustment it's been amazing.
3.) What might you have done differently during your boarding school experience?
My advice for kids going to boarding school is to get out your room. Be as social as possible. At Middlesex, where most of the rooms are single, it is really easy to just stay in your room by yourself. Don't. Get out of your room and go socialize. There are plenty of kids who want to hang out, too, and you never know when you may meet you future best man (As corny as that sounds). One of my better friends on campus (who I visited in Chicago during the summer) has never lived in the same dorm, nor have we been on the same sports team. We only shared 1 class – a half credit course that met 3 times a week – and did not even become friends because of the class. We became friends during orientation. This proves to me that this place is easy to become a part of. I was a new sophomore but I hung out with returning sophomores as well. There were no cliques that prevented me from meeting certain people -- I felt like I fit right in. In fact, on my first day, I discovered my dorm neighbor was also part of the football team that broke my collarbone the previous year. So go out and meet as many people as you can. I guarantee that by the end of your first semester you will know the name of everyone at the school.
4.) What did you like most about your school?
The relationships we have with the faculty. Teachers are there even when they aren't required to be. On several occasions my advisor has driven me to temple on the Jewish High Holidays, taken me and my fellow advises out to dinner to 99s in west concord or Helen's in Concord. Most of the time, when I come back to campus after a long weekend I call Mr. Scheibe to ask if he can pick me up from the Train station in concord center or the t-stop in Alewife. He has never said no. It is things like this that has made Middlesex so great for me. The teachers aren't just your teacher, or your elders, because they know you on such a personal level. It almost as if they are your peers. Mr. Schiebe helped me make nachos for the dorm on Superbowl Sunday when I was a sophomore. I have helped my English teacher install a new printer in his basement. My head of house, who is also my director in the play, often comes by my room to play me in a racing game on PS2 – usually losing. One fall, while my Yankees were in the playoffs, I watched a game at Doc Freiberger's house. Doc has never been my teacher, but when I came to Middlesex we hit it off because of our mutual love of the yanks. When they had their historical collapse against the Red Sox in 2004, I watched the 7th game in his house. When we lost, he offered to let me sleep over so I wouldn't have to go back to my own dorm on the edge of tears. I didn't stay, but it was nice to know that I had the choice, and that he was nice enough to even offer. Over the summer, he e-mailed ME, asking if I wanted to do an Independent Study Project on baseball in New York with him. I don't think that happens very often. I genuinely think that the teachers at this school want you to be comfortable.
5.) Do you have any final words of wisdom for visiting or incoming students to your school?
Do a senior chapel, it's an amazing experience. Attend the basketball games, they play better when fans are in the stands.
Academics:
1.) Describe the academics at your school - what did you like most about it?
The teachers I had at Middlesex were second to none. I never had a teacher who didn't like what he or she was doing. They all have a passion for what they are teaching. There are also many classes you can choose from. There are required courses for all students (4 years of English, ½ credit art courses freshmen and sophomore years), and distributional requirements, but it's never hard to fulfill them all, which leaves time for elective courses. Also, during your senior year, you have the option of participating in an ISP. An ISP is a faculty approved and advised Independent Study Project of your choosing. I did a study into the Socioeconomic History of Baseball in New York City. The work load was never really an issue for me. When I planned my time right, I didn't have a problem. Obviously if I had a paper or test the next day my work day was heavier, but that was counter acted by days when I would have less than an hour of homework. The school is also really good about encouraging you to study and work – there are two hours of mandatory study hall 6 days a week.
Athletics:
1.) Describe the athletics at your school - what did you like most about it?
At Middlesex, there is a sports requirement. As a freshmen and sophomore you are required to participate all three seasons, as a junior you can take 1 season off, and as a senior you can take two seasons off. When you take a season off, you have "recreational fitness" which is when you come to the gym, sign in, and do something active for at least an hour (play pickup basketball, lift, run on the treadmill or outside). There is also a full time strength and conditioning coach there so if a athlete wants to prepare for a season he can give you advice, work you out, or give you a lifting routine. Participating was never an issue for me. My favorite sport was football. My coach, Joe Lang, was the best coach I've ever had. He flat out made playing football fun for me. He always kept practices up beat and we had a very successful team. Middlesex always seems to be in the top of the ISL in football, field hockey, lacrosse, and recently the hockey team has been real good. Sports are definitely taken seriously, but if you aren't an athlete there are other ways you can contribute, such as being a team manager.
Art, Music, and Theatre:
1.) Describe the arts program at your school - what did you like most about it?
I was not much of an artist, and don't play an instrument, so I don't know too much about those two programs, but I can say that I enjoyed the art shows and concerts and that our a capella groups are amazing and I love listening to them at the holiday concert. I do have experience with the Theatre Program. There are 3 main productions each year, and a couple students run ones as well. The main theatre is a gorgeous and seats 400 people. It hosts the fall play, winter, student directed one acts, and the spring musical. I had the privilege of participating in each kind of production and had a great time doing it. There is also a small black box theatre that holds a couple productions a year. The school has a large commitment to the arts. They require ½ credit arts courses for all freshmen and sophomores: Acting, Drawing, Art History, and. There is also an additional 1 credit requirement before graduation. They also offer a few AP courses. The best part about all these programs is that it won't force you to stop participating in another aspect of your Middlesex life. You can play a varsity sport and be in the play (I did it). The teachers are very accommodating if you have conflicts.
Extracurricular Opportunities:
1.) Describe the extracurriculars offered at your school - what did you like most about it?
There are too many clubs at Middlesex for anyone to be a part of them all, but you can certainly try. They range from Student senate, tour guides, and the student newspaper (the Anvil) to GSA, the blood club (donating blood), Spectrum and various other food and music appreciation clubs. It's also very easy to start a new club. A freshman on my floor last year started a hip hop club 3 weeks into school. What I liked most was the fact that no one felt obligated to participate in a club, but most wanted to. What you end up with is a group of kids hanging out who legitimately want to be there.
Dorm Life:
1.) Describe the dorm life in your school - what did you like most about it?
The dorm life is why I decided to go to boarding school instead of going to a school locally in NYC. I felt, rightfully so, that you make better friends going to boarding school because you live with them all the time and can stay of late and hang out. Most of the rooms on campus are singles – generally you don't get a double unless you request one (which I did senior year). It was a great experience living in the dorms, especially senior year when my roommate and I had a TV with a play station 2 and an always fully stocked snack drawer. Needless to say, kids were always coming to hang out. The dorms are single sex with the grades distributed to all the floors. There are at least 2 faculty families who live in the dorms and become surrogate parents. There are also at least 2 senior proctors whose sole job is to make everyone more comfortable. They all have common rooms on the first floor with a TV (very popular during big sporting events), laundry facilities, small kitchen, and a soda machine.
Dining:
1.) Describe the dining arrangements at your school.
There is one main dining hall. Hot breakfast is from 7-8:30 and then whatever is left is put out on hot plates until 10:30 so if you don't want to get up early or have a free block early in the day you can get food. Lunch opens at 11:30 and goes till 1 and dinner is from 5:30-7. There is always "Showtime cooking: which is some sort of food that is made right in front of you. It ranges from salad and pasta, to freshly cut. Bagels, cereal (good kinds), salad, pasta, and ice cream are available every time. Also, if you ever don't like what's for dinner, there are plenty of local places that deliver to campus. There is no assigned seating is the large dining room, although generally the faculty sit at one end.
Social and Town Life:
1.) Describe the school's town and surrounding area.
Middlesex is in Concord, Massachusetts. There is a daily shuttle that runs every 20 minutes back and forth between town and campus. Kids don't generally hang out in town too much. They will go to get something to eat at one of the many restaurants, including Chang Ann's which has a delicious buffet, Sorrento's pizza (still remains the best pizza I have ever had), and your standard chains (Starbucks, Dunkin Donuts) or go shopping. The main street of Concord has plenty to offer. There is also a T stop in town, so if you have enough time, you can hop on a train into Boston – 45 minutes and $6 away.
2.) Describe the social life at your school - what did you like most about it?
At Middlesex, you get as much out of it as you put in. There are plenty of opportunities to have fun, so if you don't, shame on you. At night, there is a student run grill where kids can get a late night snack and hang out. The student activities committee is also very active. It sponsors many dances, including Square Dance, random dance (where the most random clothes you have), foam dance, and Luau. They also organize buses into Boston or a local mall on Sundays as well as occasional trips to the movies or to a ski mountain. Through Student Activities I created and ran a Trivia Bowl. They also bring a very popular hypnotist every year. There is plenty to do and more and more, kids who live close by are staying for the weekends.
Daily Schedule:
Weekday
10:30 PM
Check back into dorm, finish remaining homework (if any)
Weekend
11:30 AM
Wake up and head to brunch
12:00 AM
Hop on a bus to boston with some friends
5:30 PM
Free time: Usually playing video games
7:00 PM
order in from domino's and begin work
9:30 PM
Go to the gym and play pickup basketball until the lights turn off
10:30 PM
Check back into the dorm and finish any remaining work
11:30 PM
genreally bug my roomate and go downstairs to see what other poeple are doing
12:00 AM
Internet shuts off, real studying gets done (if i have a quiz or test)
Middlesex is probably the boarding school that is far ahead in terms of student body diversity, and I mean that in a very good way. Between geographical and socioeconomic diversity, you really learn a ton. . .
Great level of focus on developing clear and cohesive writing skills. Write countless essays and spend time working on the technicalities that improve your ability. Great long-standing traditions. We have a beautiful circle that allows. . .
The entire experience was not only unique, it was life changing! It opened my eyes and mind up to world I wasn't familiar with. I was able to meet, connect and bond with students from. . .
Show more reviews (

26 reviews

)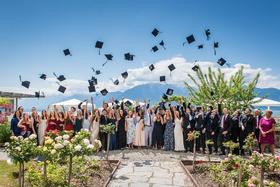 Nurturing Futures: A Journey through Boarding at Haut-Lac School in Switzerland
Nestled in the hills overlooking Lake Geneva in the French-speaking part of Switzerland lies an educational gem that embodies a unique blend of academic excellence, cultural richness and a profound sense of community. Founded over 30 years ago, Haut-Lac International Bilingual Day and Boarding School is now home to both 600 day students and a maximum of 30 boarders from around the world.
What To Wear at Your Job Interview
Navigating job interviews can be stressful, but knowing what to wear shouldn't be. Our comprehensive guide covers the essential dress code tips for men and women interviewing at boarding schools. Make your first impression count with style and professionalism.
Navigating the Modern Maze: Emerging Challenges for Boarding Schools
Explore the pressing challenges facing boarding schools, from marketing difficulties and rising insurance costs to facility maintenance and recruitment of competent trustees and teachers. This article delves into these complex issues and proposes innovative strategies to overcome them.