Choosing a School
You've decided boarding school may be the best option for your child's education. Now it's time to find a school that meets the needs of your family. Determine when your child is ready to attend boarding school, learn why students can benefit from a single-sex education, and get tips on finding data and comparing schools. Discover the benefits of education consultants, explore Quaker schools, and find get expert advice on making an informed decision.
View the most popular articles in Choosing a School:
Role models, knowing how girls learn and constant encouragement are just some of the ways girls' schools work their magic with your daughter.
As I read research and data in preparation for writing this article, I was struck by how much real progress has been made in girls' education versus boys' education over the last decade. I hope that you will read the resources listed at the end. They are just the tip of the iceberg but they will get you started in your exploration and evaluation of girls' schools. Since the subject of single sex education seems to be gaining traction in the public school arena, I suspect that we shall continue to see some serious academic papers being written on the subject in the coming years. This short clip offers a glimpse inside an AP Biology class.
Personally, having raised two daughters, I can speak with some experience on the subject of single sex education. Both girls went to coeducational boarding schools. But the benefit of hindsight tells me that going to an all girls school would have been a better solution for both of them. Here then are the reasons why I am such a huge fan of girls' schools.
Girls' schools provide relevant 21st century role models.
It is a fact that there are more visible, relevant role models for girls these days. Secretary of State Hillary Clinton, PepsiCo CEO Indra Nooyi and Harvard President Dr. Drew Gilpin Faust, to name just three highly successful prominent executives, provide our daughters with the very best kind of role models. That's important. You can read about these leaders. You
Four reasons shaped our decision. I share these and other insights with you.
Deciding whether to send your child to boarding school instead of day school is a decision most of us parents make early on in the private school search process. Here is our story. I had taught in day schools and was a Deputy-Director of one of them. Nancy and I chose to send both daughters to boarding schools for the following reasons. I hope that our experience will help to inform you as you make this critical decision about which kind of private school will be best for your child.

At the time we were considering sending our children to private school we were fortunate to be living in an area which had good schools. My late wife Nancy indeed had graduated from the local high school. In fact, she was chair of the local school board when we decided to explore other options for our daughters' schooling. So it wasn't the schools per se which were the issue. Four factors shaped our decision.

The high school curriculum was solid. The teachers were experienced and competent. The school was small as high schools go, with a student population of 400 students in grades 7 through 12. There were football and basketball teams, a highly-acclaimed marching band and a couple of clubs. That, however, was what made us want more for our daughters. We wanted them to read five Shakespeare plays a year. Not just the one play a year which she learned in her current high school.
Choosing a boarding school involves sifting through and reviewing lots of information. Never lose sight of the fact that you know best. Trust your instincts.
Part of the fun of parenting is that there is no owners' manual issued when your child is born. You and I buy cars, televisions and computers with reams of documentation. But nothing came with your daughter or mine. You had to rely on your instincts, judgement and common sense in order to raise her to become the young adult who now is poised to head off on a great adventure, namely, going off to boarding school.
Your daughter is unique. So are
boarding schools
. While no two schools are alike, they all share a common aim: to educate your daughter academically, spiritually and athletically. They strive to build on the solid foundation which you have so lovingly laid over these past fourteen or fifteen years. Now it is time to let her go and advance and grow in this next important stage of her maturation.
Still, all of us parents approach the process of finding the right school with more than a little trepidation. Questions keep popping up. Some questions even nag a bit.
"How do I know which boarding school is the best one for her?"
"How can I
compare schools
which all seem so wonderful yet are so different?"
"How do I know that she will be prepared properly for college work?"
"Will the school see the potential which I see in my daughter or will she be just another child occupying a place?"
Take a deep breath. Trust your instincts. You possess finely-honed parental instincts. After all, these
Determining which programs are 'must haves' is an important part of choosing the right boarding school for your child.
As you begin to refine your boarding school search, one of the things you will find yourself doing is circling back to find out which schools offer the programs your child wants and needs. Remember: you and your child need to discuss your wants and needs together. That way you will end up with a child who is enthusiastic about going to private school and feels that she has been involved in the process. Unlike the limited options which you will find in most public schools these days, private schools offer a rich array of programs.
Foreign languages
Mandarin, Spanish, French and Italian are the most common languages offered in private schools. You will find these most often at the high school level but they are increasingly common in the primary grades. If you really want to kick it up a notch, there are several private schools which actually teach everything in French, German and Hebrew, for example. Review the curriculum section of school web sites to determine what language courses are offered. You can find schools quickly by inputting "chinese language" as a search string on this site.
What about classical languages such as Latin and Greek? Latin is still to be found on course lists in many schools. Classical Greek is not as common. If a world view is important to you, then review carefully the language component at the schools which interest you. Being fluent in a language or two is increasingly important.
Science.Technology.Engineering.Mathematics
Allowing 18 months for your school search process has many benefits. Here are five reasons why it is a good idea so to do.
If you are thinking about sending your child off to boarding school, you should try to start your school search process as early as possible. Finding the right school takes time. The process itself is not difficult; however, it is time-consuming. For example, if you are considering getting your child into school for 10th grade, you should begin the process in the spring of 8th grade. Standardized admissions testing typically will occur in December of 9th grade. Most boarding schools have application deadlines at the end of January of his 9th grade. Schools send out acceptance letters in March of your child's 9th grade year.
Many parents think that they will have plenty of time to get everything done, but the truth is that the 18 month time frame which I am recommending flies by very quickly. Before you know it, the application deadline is around the corner. With that in mind, let's review why I feel that you need 18 months for your school search.
1. You need time to visit the schools.
Visiting schools is time-consuming. It is not enough to visit the schools virtually, although if you live abroad, that might be the only viable way of visiting schools. You must experience the school. You need to use your own eyes and ears to help you decide whether your child will be happy there for the next three years. Possibly four if he stays for a PG year. You wouldn't buy a piece of real estate without seeing it.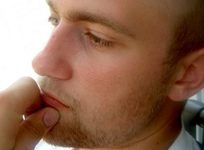 September 28, 2017
Use a spreadsheet to develop your initial list of schools. Here's how.
September 28, 2017
Finding the right boarding school for your child is one of the most important and expensive decisions you will ever make.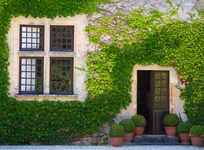 September 05, 2017
Generous financial aid and a commitment to diversity are hallmarks of the 21st century release of St. Grottlesex. More here.