Choosing a School
You've decided boarding school may be the best option for your child's education. Now it's time to find a school that meets the needs of your family. Determine when your child is ready to attend boarding school, learn why students can benefit from a single-sex education, and get tips on finding data and comparing schools. Discover the benefits of education consultants, explore Quaker schools, and find get expert advice on making an informed decision.
View the most popular articles in Choosing a School:
Choosing a boarding school involves several steps. We guide you through the process and offer advice and help.
Choosing a boarding or private day school is a process involving several steps. Fortunately for you and me the Internet makes the first step a whole lot easier. Sites like Boarding School Review and Private School Review take the work out of finding schools. Use our Applications Calendar to keep you organized.
Step 1: Identify Schools
Let your imagination and wishes run wild at this stage. Look at any and every school which catches your fancy. Take time to really explore each school's web site. Many of them have excellent video tours. Read what the students have to say about their school. Both Boarding School Review and Private School Review have student comments. Many school web sites have comments as well, although you probably will find that those comments are pretty positive. Boarding School Review and Private School Review do not filter student comments.
Bookmark school web addresses or swipe and paste the URLs into a spreadsheet. That makes the next step in the process really easy. You should end up with a list of 15-20 schools, but don't worry if you have more than that.
And don't worry at this stage about which school is the best one for your child. More about how to deal with that question later.
Step 2: Narrow Your List
This is one of the more time consuming parts of the process of choosing a private school. Why? Because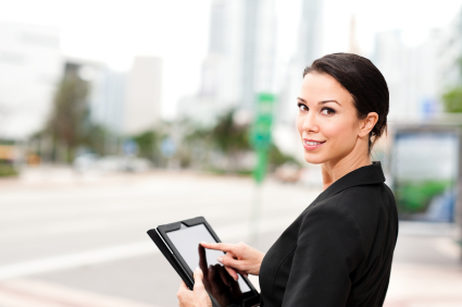 An education consultant knows schools. Like any professional he has vast experience in and knowledge of his chosen field.
Parents considering private or independent schools for the first time can find the situation daunting. If completely new to independent education, one can expend much energy working to learn the vocabulary and ways of independent schools all before focusing on the most important piece of the equation, your student.
The school search is akin to a life size jigsaw puzzle in which the objective is to find the best fit between school and student. No two are alike and dovetailing the talents of school and student is difficult even for the experienced parent.
The expertise and services of an educational consultant can help families find the best school for their student.
What An Educational Consultant Can Help With
Each family's unique setting and student determine the exact role that a consultant plays in the school search.
IECA educational consultants are credentialed professionals- members of the Independent Educational Consultants Association (IECA)- who add expertise and independent judgment to a family's school search.
A consultant brings clear eyes to a school search. A consultant's perspective helps a family set aside biases and preconceived expectations and notions in favor of clear examination and what is best for the student.
Using his/her broad vision and expertise, a consultant may shape all or some of a family's school application plan. Most importantly, the consultant can see and think critically about the family, student and school choices, providing guidance driven and shaped by what's best for the student.
An educational consultant helps find the best fit of student and school.
Assessing the Student's Needs/Knowing
Learn about the Post-Graduate(PG) Year, and how it can benefit certain students.
A post-graduate year is a year beyond high school graduation, spent at an independent school. Some students will consider doing an "extra" year of high school in order to better prepare themselves for college in a number of areas. Reasons for pursuing a post-graduate year vary as does the timing of this decision. Some students know early on that they would like to pursue a post-graduate year and don't go through the college application process at all, while others decide to consider both options. Still others go through the college application process and then realize that they are not pleased with their college options and would like another year to strengthen their candidacy for colleges.
In any of these cases, the post-graduate year is a worthwhile option to consider. This "extra" year allows a student to mature socially and/or academically, provides another year of academic preparedness and time to enhance study skills and time management, perhaps another year to strengthen athletic ability to pursue a sport in college. These are all valid reasons for pursuing a post-graduate year.
Many independent schools offer this option, usually to a group of 10-20 students who are essentially members of the senior class. As post-graduates, these students will have already earned a high school diploma so will be making academic choices that will enhance their profile for college by maybe filling in gaps on their transcript or taking some more advanced courses. Some schools will have one or two required courses for their post-graduates
Learn about the benefits of a small boarding school.
When choosing a boarding school, size can easily determine the ultimate experience your child will have, both educationally and socially. Small boarding schools provide both intimate learning environments and close bonds within the student body, and are a great choice to any student looking for personal attention in the classroom.
What is the Definition of a Small Boarding School?
While boarding schools are generally already small in comparison to public schools, small boarding schools typically have less than 200 students enrolled in the program, with some institutions boasting as small a roll call as 25 students. According to the Small Boarding School Association, they are characterized by their low student-teacher ratio and emphasis on individual learning.
Small boarding schools can also be highly specialized. For example, some schools within this category have programs designed for children with learning disabilities like Attention Deficit Disorder.
What Kind of Advantages Do Small Boarding Schools Offer?
Small Class Sizes
- For students who want more attention in the classroom, small boarding schools are a great option. Small classroom sizes help students find and build relationships with mentors. This opportunity for more personal contact and communication with teachers and counselors is unique to the small boarding school environment.
Accessibility of Teachers and Academic Help
- Not only is close teacher-student interaction a priority, the depth of relationships in small boarding schools reaches far beyond the classroom as teachers often serve additional roles as coaches and dorm parents. Students will
Learn about the benefits of attending a Quaker boarding school.
While each Friends school has its own unique style and personality, they all have a common purpose: not only to provide a rich and challenging education but also to foster the ideals of community, spirituality, responsibility and stewardship. A hallmark of the Quaker school experience is the basic beliefs that we are all teachers and learners and that each child has unique gifts and talents. Students are called upon to discover their own voices and interests within the framework of rigorous, college-preparatory academics. The foundation of the educational experience is built upon the ideal that students' quality of character – what kind of people they are becoming – is as important to their lives and to the world as their intellectual growth and exploration.
Because a Quaker education endeavors to be a socially responsible one, Friends schools' curricula emphasize service, social action and experiential learning. Can an education be socially responsible and academically rigorous at the same time? Educators in Friends schools believe that one is not developed at the expense of the other; instead, they work in tandem to prepare students for college and for life.
How do students learn community, responsibility and stewardship? By living it! The Quaker belief of the "Inner Light" or that of God in each of us creates an atmosphere of tolerance and openness. Students are led by example not only to respect the perspectives and talents of others in the community, but so to learn from them. Friends schools campuses are culturally, religiously, racially and socio-economically diverse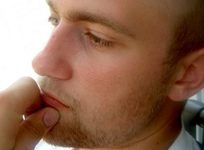 September 28, 2017
Use a spreadsheet to develop your initial list of schools. Here's how.
September 28, 2017
Finding the right boarding school for your child is one of the most important and expensive decisions you will ever make.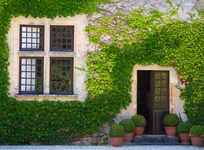 September 05, 2017
Generous financial aid and a commitment to diversity are hallmarks of the 21st century release of St. Grottlesex. More here.