Choosing a School
You've decided boarding school may be the best option for your child's education. Now it's time to find a school that meets the needs of your family. Determine when your child is ready to attend boarding school, learn why students can benefit from a single-sex education, and get tips on finding data and comparing schools. Discover the benefits of education consultants, explore Quaker schools, and find get expert advice on making an informed decision.
View the most popular articles in Choosing a School:
Are you wondering whether boarding school is right for your child? Answer these five questions and you will be better able to determine whether it is.
Is boarding school right for your child? Answer these questions to help you make that important decision.
1. Do you want to stretch your child?
If you are content with the status quo, then boarding school is probably not a good idea. Why? Because by going to boarding school your child will be embarking on an incredible adventure. She will be exposed to all kinds of new ideas and different points of view. She will be able to select academic courses which will enrich and challenge her. She will be in small classes where she cannot hide in the corner. Her opinion and ideas will matter. Her strengths will be expanded. Her weaknesses will be addressed in a positive environment.
The stretching occurs because she will simply do more academic work at boarding school than if she were in a public school with its large classes. Moreover, the students who attend boarding school want to be there.
2. Do you want her to have sports opportunities fall, winter and spring?
It's a major difference between public and private schools. Stories about public school budgets being cut are everywhere. The first things to get cut are sports, arts and extracurricular programs. They are often considered extras. Not at a boarding school.
Boarding schools have long subscribed to the idea that education works best when there is balance. Academics, sports and the extracurricular activities which are part of every boarding school's program make this philosophy work very well.
3. Do
Use a spreadsheet to develop your initial list of schools. Here's how.
At some point in the process of choosing schools for your child, you will have to engage in the exercise of comparing certain criteria. As much as private schools can be compared – for they really can't be compared – you still need to keep track of basic information which matters to you and to your consultant.
This video explains how to use Google Spreadsheets.
Basics like tuition costs, acceptance rate, dress code which matter to you should be part of the spreadsheet you set up to compare schools. We are using three schools for purposes of this illustration. But you probably will want to have as many as 10-15 schools in your first group. Once that is done you can begin to eliminate the schools which don't suit your requirements as you begin to develop a short list of schools to visit and examine more closely.
Where do you get the data? It's very easy to find on this site. On the splash page near the top is a drop-down menu titled Comparisons. Choose any criterion you like. Then click on schools which interest you. All the data you need is listed for you in each school's profile.

Here's an example of what your spreadsheet could look like. We have chosen basic data but you can list whatever criteria matter to you in the first column of the spreadsheet.
Here are some considerations to ponder whilst choosing schools and when your child is actually away at school.
DO: Visit schools.
Visiting schools takes a lot of time and effort. It is, however, one of the most important parts of the school selection process. Use the search tools on this site to develop a preliminary list of schools which interest you and your child. Iif you are located overseas, be sure to research flights to major ports of entry such as Seattle and Los Angeles on the west coast and Boston, New York, Atlanta and Miami on the east coast and Denver and Chicago in the western and mid-western parts of the country. If you ever have to make an emergency trip to your child's school, you will understand why this step is so important.
Once you have developed your preliminary list, refine it to a short list of 3-5 schools. Then visit these schools to determine if they are indeed a good fit for your child's needs and your requirements.
DON'T: Ignore your child's reactions.
The older your child is, the more you have to involve her in the whole process. The only obvious exception would be if you are dealing with other issues such as a learning difficulty or a behavioral syndrome. In those cases your parental instincts as to what's best for your child trump everything else.
It is very important for you to discuss the reasons why you want your daughter to go off to boarding school. Listen carefully to her input. Factor her requirements into the selection process. If she insists on visiting a school which you
Learn why more and more students are choosing to do a gap or post graduate (PG) year at boarding school.
The "gap year" is more popular than ever, with thousands of students taking an interim year between high school and college to pursue a passion, do meaningful volunteer work, or explore a new culture. However, some students feel that an academic gap year is the best way to spend the year. They know that an academic year will help them to improve their grades and SAT scores, have a taste of structured independence, and to develop study and writing skills.
For many of these students, a "post graduate year" at a boarding school is a wonderful option.Over 1400 students are currently enrolled as "PG" students at boarding schools in the US, Canada, and Europe.The PGs have graduated from their local high school, and come to boarding school to join the senior class and to be part of the tight group of PGs on campus. These popular members of the school community are able to participate in varsity athletics and extracurricular activities, and have access to the school's college admissions counselors.
PG programs are varied in terms of academics and social life.

Just as colleges have different levels of academic rigor and a variety of social settings, PG programs also have differences and should be evaluated carefully. Strong students can enroll at highly selective boarding schools where they can take upper level classes and experience the grind of three to four hours of homework a night. This rigorous academic environment will prepare them for the fast-pace and independence of a strong
A junior boarding school offers certain distinct advantages for the middle school aged student. Here are five reasons why you should consider choosing this option for your child.
Boarding schools come in two flavors: boarding schools and junior boarding schools. Boarding schools usually offer 9th grade through 12th grade. Junior boarding schools are residential schools which offer 9th grade and lower. Most junior boarding schools cover 6th grade through 9th grade. A few schools take boarders beginning as early as the 3rd grade. The Junior Boarding School Association lists ten schools as members. Here are five reasons why you should consider choosing a junior boarding school.
They offer accelerated learning.
Probably the most compelling reason to send your child to a junior boarding school is to jump start his academics. Having experienced, credentialled teachers in middle school is a huge plus for impressionable adolescents. If your son is passionate about math and science, he will have the opportunity to give wings to that passion. That's what a junior boarding school can do awfully well. Junior boarding school students discover that despite all the pressures of adolescence, it is cool to be smart. Learning is challenging and stimulating, and always full of discovery. Your son will have the satisfaction of accomplishing many things at a time when his friends in middle school are being distracted by all the things which distract young teenagers. As you and I well know, most of those distractions have little to do with learning.
They have 24/7 supervision and mentoring.
You and I know that young people need plenty of guidance,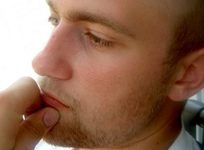 September 28, 2017
Use a spreadsheet to develop your initial list of schools. Here's how.
September 28, 2017
Finding the right boarding school for your child is one of the most important and expensive decisions you will ever make.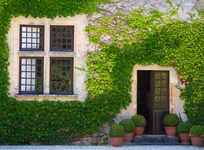 September 05, 2017
Generous financial aid and a commitment to diversity are hallmarks of the 21st century release of St. Grottlesex. More here.