Read on to find out more about the distinctive boutique boarding experience at this family-oriented school, from its calming surroundings to the warmth of its community and the excellence of its education.
An Enchanting Location
Forget the hustle and bustle of city centers. Haut-Lac's 5-star location at the heart of the Swiss Riviera treats staff and students to stunning views over Lake Geneva and the Alps beyond.
If you ever wondered why Charlie Chaplin and Henri Nestlé chose this scenic area as their base, just step out onto our secondary campus and boarding house terraces, and you'll have your answer.
The school's proximity to the lake and mountains offers both an inspiring backdrop for learning and a unique opportunity for students to connect with the natural world. Outdoor lessons, Winter season ski outings, and paddle-boarding or hiking weekends with the boarders are a few of the many ways Haut-Lac uses the region's rich cultural heritage to create a stimulating environment that nurtures curiosity and a global perspective.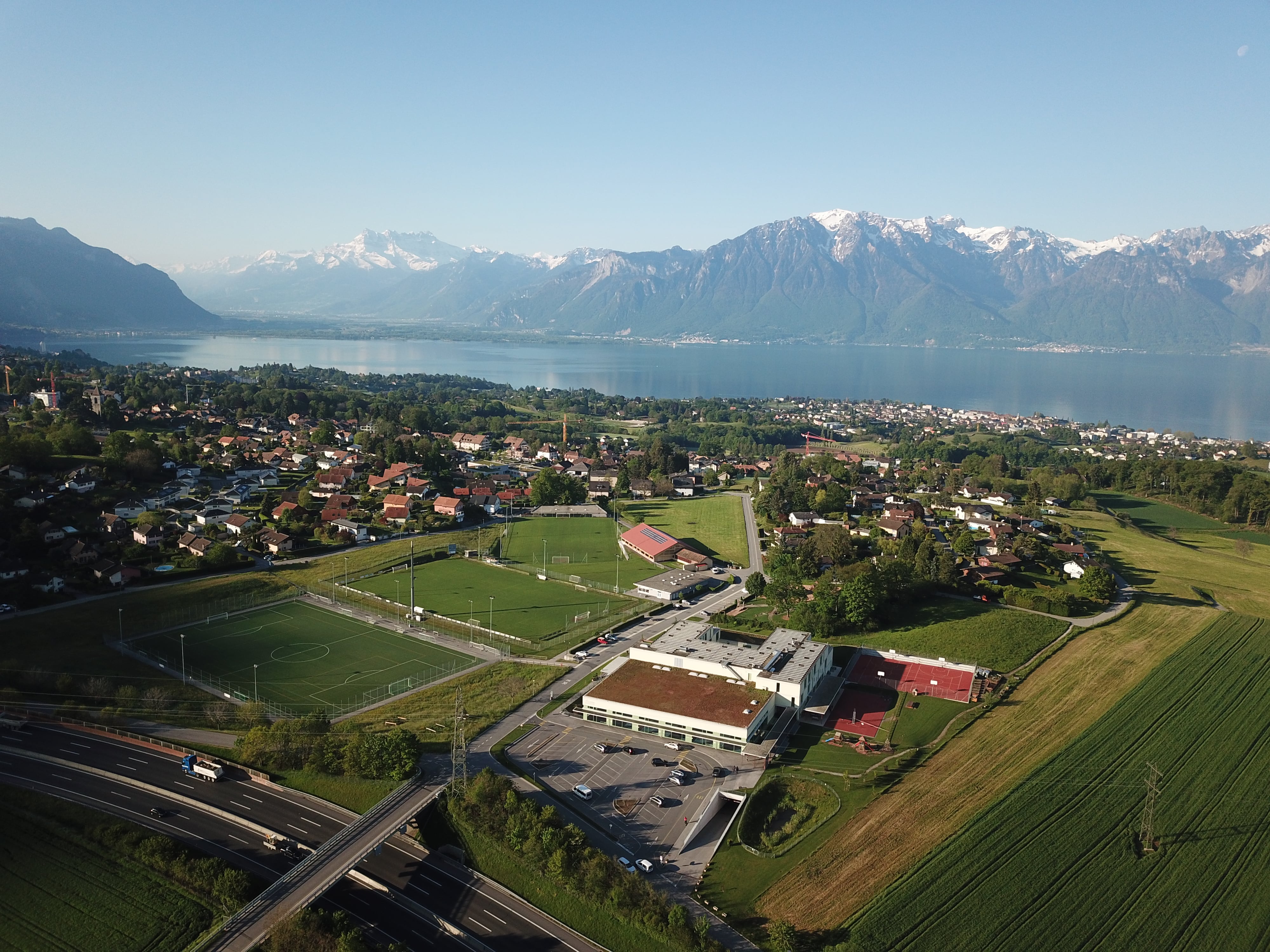 Nested in the heart of the Swiss Riviera
Studying at Haut-Lac
As an IB World School accredited by the Council of International Schools, Haut-Lac's commitment to quality is second only to its passion for nurturing the potential in each student and fostering a lifelong love of learning.
It's four secondary academic curricula, namely the IB Middle Years Programme (IBMYP), IB Diploma Programme (IBDP), IB Career-Related Programme (IBCP), and US Diploma Programme, are all carefully crafted to offer challenging and stimulating educational experiences. Guided by our academic leaders, every student is able to build their learning pathway from a wide range of subjects based on their learning needs and future goals.
What really makes the academics at Haut-Lac stand out, however, is the school's four linguistic pathways. The abovementioned programs are available predominantly in English or French or in a progressive or fully bilingual manner to cater to the students' different language levels and ensure each one gets the most out of their studies.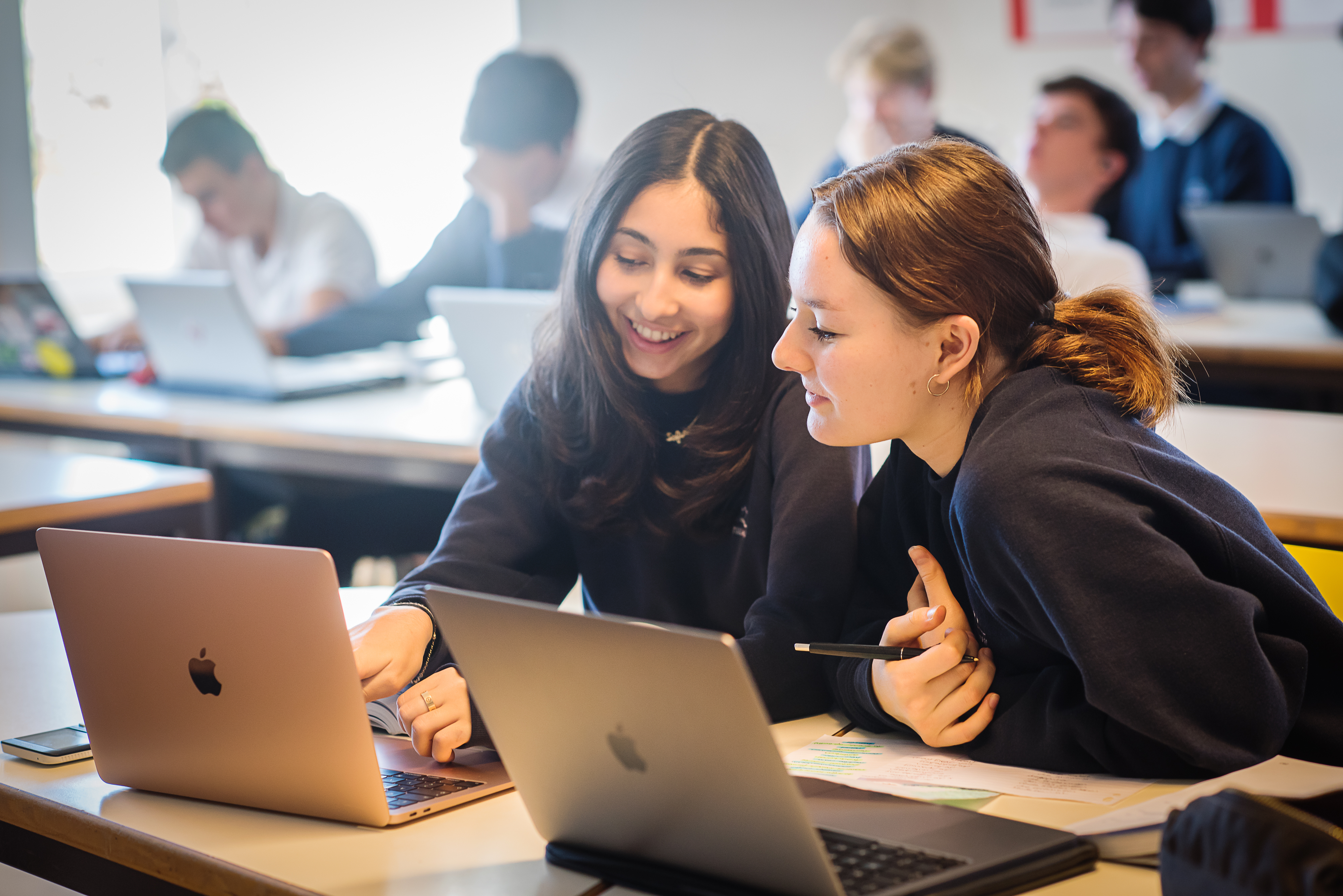 Studying in an IB school
Succeeding in the Real World
The success stories of Haut-Lac alumni are a testament to the quality of education and the nurturing environment the school provides. With IBDP scores consistently above the world average, Haut-Lac graduates have gone on to study at prestigious universities worldwide, such as the EPFL in Switzerland, Cambridge in the UK, and MIT in the USA.
And then, with a Bachelor, Master and sometimes even a Ph.D. in their pocket, they find themselves heading up a team at Mars, contributing to the latest research in nanophysics at EPFL, setting up their own business ventures, joining the Haut-Lac team to continue providing younger generations with quality education and more.
A Family-Oriented Approach to Education
Built by two families, Haut-Lac International Bilingual School is committed to fostering a sense of belonging among all its members. And it succeeds. The warm, family atmosphere is the first thing you notice as soon as you set foot on campus.
Students and their families are more than just clients at Haut-Lac. They are embraced as members of the school's close-knit community. From personalized learning and support to family events and weekend boarding trips, the school strives to meet the academic, social, physical, and emotional needs of all its members.
As such, the bonds formed within this community often extend beyond graduation, as lifelong friendships and connections are forged.
Boarding Facilities and Student Life
The Haut-Lac Boarding House is not just a place to stay. It's a home away from home for a vibrant, multicultural family of up to 30 boarders and their caring House parents.
Cozy twin bedrooms with private bathrooms and enclosed balconies looking out over Lake Geneva provide boarders with space for some quality downtime, whilst the large common room, dining room, and terrace encourage interaction and collaboration.
What's more, with the school campuses being but a short walk away, the boarders have plenty of time to get their work done and make the most of a diverse extra-curricular programme. With over 150 after-school activities, each one is sure to find something they enjoy to help them unwind at the end of a busy day of learning.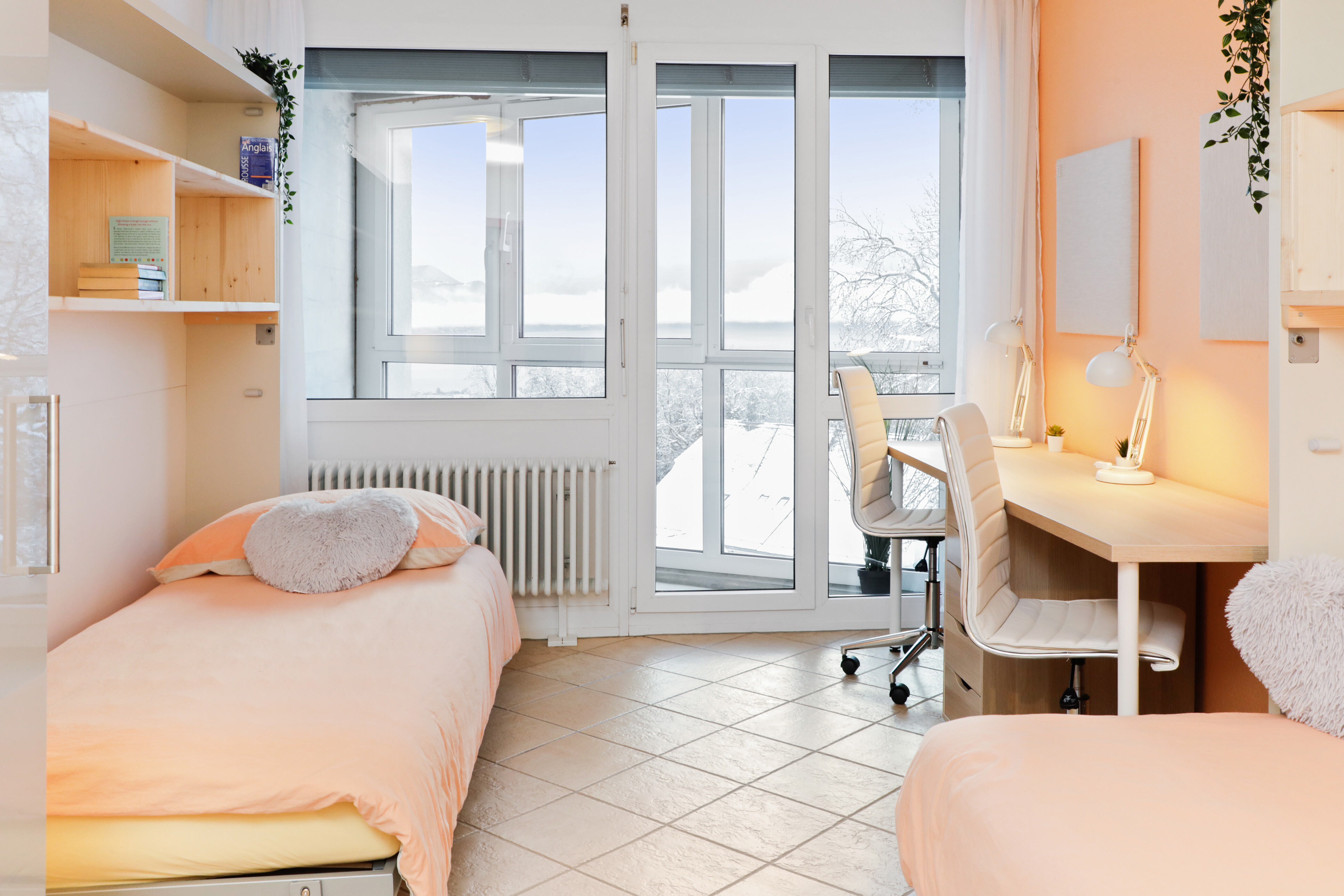 Single and Double Rooms with en suite bathroom
Supporting Students in a Nurturing Environment
Of course, boarding at an international school in a foreign country comes with an additional set of challenges. However, with an extensive support system is in place at the boarding house and at school, Haut-Lac boarders feel safe, cared for, and supported as they go through the challenges of adolescence and personal growth far from home.
Haut-Lac's commitment to holistic development ensures students are equipped with the resilience and adaptability needed to overcome these hurdles. And that they know how to reach the school's experienced pastoral care team, counselors, and tutors should they need to.
Boarding at the Haut-Lac International Bilingual School is a transformative experience that leaves an indelible mark on students. From its captivating location overlooking Lake Geneva to its nurturing community and rigorous academics, the family-oriented school provides a holistic education that prepares students for a global future in our interconnected world.
For more information about this family-oriented international school and its boarding opportunities, please visit www.haut-lac.ch. Or contact its admissions office at admissions@haut-lac.ch.
Questions? Contact us on Facebook. @boardingschoolreview