Reflections and Advice:
1.) What do you think makes your school unique relative to other boarding schools?
Exeter had one of the most diverse and intellectually stimulating atmospheres that one could be exposed to. The myriad of students at PEA really impacted both the academic and social realms.
2.) What was the best thing that happened to you in boarding school?
Exeter really shaped me into the person that I am today. The environment pushed me to work harder than I had ever worked in my life in all areas. I left my school with better time management skills, with better social skills, with more patience, mature, and in better physical and mental shape.
3.) What might you have done differently during your boarding school experience?
When I first arrived at Exeter, I was in shock from the variety of people and spent the Fall semester simply meeting everyone in my class. My grades that semester were terrible and dragged down my cumulative GPA, but I think that it was worth it. Although many people complain about the lack of activities on campus or in NH, the people on campus made such a difference in my life.
4.) What would you never want to change about your school?
PEA should never lower the standards of accepted students.
5.) What things could be improved about your school?
Sometimes it seemed that students could only have 3 out of the 4 following things in life: a social life, good grades, good health, and sleep. Sleep was what I missed out on most of my time at Exeter, because I was so adamant about finishing every assignment. PEA would have been a greater place if there had been a little more emphasis on all the things to do on campus and a little less on the academics.
6.) Do you have any final words of wisdom for visiting or incoming students to your school?
Dorm life at Exeter was my favorite aspect of the whole school. Living with my best friends for 4 years really impacted my life. With family and old friends so far away, the girls in my dorm really were like my family. Amen was the best dorm ever!
Academics:
1.) What did you like best about your school's academics?
The Harkness discussions in each class made our school unique. With the incredible diversity of the student body, the students could learn more from one another than from the actual teacher. Every day classes utilized the Harkness method to the fullest and gave everyone a better world perspective.
2.) What did you like least about the academics in your school?
Academics at Exeter were extremely rigorous and encompassed most of the week. Classes usually ended by 6PM and only left so much time for a student to participate in extracurriculars and complete their assignments.
Athletics:
1.) What did you like best about your school's athletics?
Our competition with our rival school, Phillips Academy (Andover), was something that brought out the school spirit in every Exonian. Each year we had days devoted to games against Andover and it was always made the school community feel united.
2.) What did you like least about the athletics in your school?
As academics were stressed so much, being on a competitive sports team was incredibly difficult. Time management skills were absolutely necessary in order to excel on the fields and in the classrooms.
Art, Music, and Theatre:
1.) What did you like best about your school's art program?
Music was a large part of my life at Exeter, the music program could be as challenging as you wanted it to be. There were plenty of activities to choose from and I was once promised by the Head of Music that if I wanted to play an instrument that wasn't being taught...he would find me a teacher.
2.) What did you like least about your school's art program?
There really wasn't the possibility for students to go off-campus to participate in other musical groups. All-state and Philharmonic Youth Groups were not really accessible to most students.
Extracurricular Opportunities:
1.) What did you like most about the extracurricular activities offered at your school?
There was a great variety of activities in which students could participate. If they weren't to your liking, it was not all too difficult to start your own club.
Dorm Life:
1.) What was the best thing about dorm life in your school?
Doing homework at 2AM with my best friends would inevitably lead to the best and most in-depth conversations that I ever had while at Exeter. Living with the same girls for 4 years created a strong bond that will last forever.
2.) What did you like least about dorm life?
The antiquated rules about visitations from the opposite sex and simply most of the strict rules needed to be amended.
Dining:
1.) What was the best thing about your dining arrangements?
There was a great variety in choice: the stir fry station, the salad bar, and the hot entree. The bread and desserts were always fresh and really good.
2.) What did you like least about your dining arrangements?
A week before long breaks, the food served would always be the same monotonous leftovers.
Social and Town Life:
1.) How welcome did you feel by the other students when you first arrived at the school
When new students arrive at Exeter, the majority of the students there are the dorm proctors who help you out and are really the friendliest upperclassmen to the new students. As soon as I had first arrived at my dorm, my proctor Bev helped us carry all my stuff up to my new room. Everyone was really helpful and eager to get to know one another.
2.) Describe the level of diversity and integration of students in your school:
The diversity at PEA was great, there were many international students and students from almost every state in America. The caliber of students at our school was great.
3.) Describe typical fun activities you did on a weekend:
Saturday nights were our night out! Check-in was at 11PM and my friends and I usually went out to a dance around 9pm and came back to watch a movie. Sundays were usually spent outside on the library lawn or dorm 'beaches' to do homework and hang out with friends.
4.) What was the town like?
The town of Exeter is cute and quaint, but definitely not conducive to great shopping. Usually on the weekends students were able to go into town to watch movies at the old school theater (the Ioka) and get things from Walgreens.The closest mall was accessible through the weekly buses and was really pretty awful. However, we also had access to the train and buses to Boston on the weekend that were much better.
Daily Schedule:
Weekday
7:30 AM
Wake up, brush teeth, get dressed, and get stuff for classes.
9:00 AM
Ethics of the Marketplace
10:45 AM
Giving a tour to two families.
12:00 AM
BC Calculus Class
3:30 PM
Shower and read some more for my English class.
5:00 PM
AP Spanish Literature Class
6:00 PM
Dinner with friends at Wetherall Dining Hall
6:45 PM
Symphony Orchestra
8:00 PM
Hang out with some friends at the Grill.
9:00 PM
Back to the dorm to do some work.
11:00 PM
Doing homework with a bunch of friends.
1:00 AM
Talking with friends
Weekend
10:00 AM
Wake up, brush teeth, and get dressed.
10:30 AM
Go to friends room to round people up to go get some brunch.
11:00 AM
Eat omlettes at dining hall with my friends.
12:00 AM
Start some homework.
3:30 PM
Watch a movie with friends or go into town.
6:00 PM
Dinner at Elm Street Dining Hall with friends.
7:00 PM
Go to the library to check email and go shopping online.
8:30 PM
Back to the dorm to finish work
11:00 PM
Hang out with friends
Phillips Exeter is distinct for its use of the Harkness Method and its unique athletic opportunities afforded by a robust alumni network and excellent teachers from various high-level academic positions within their fields. Harkness, a. . .
The use of the Harkness table. The discussion based, or flipped, classroom is what truly separates Exeter from all other private schools. . .
The Harkness table is used in all classrooms, facilitating discussion and exploration of subjects that allow students to take the reins on their own education. With classes averaging 12 students or fewer, every student is. . .
Show more reviews (

27 reviews

)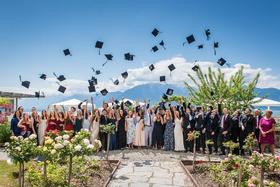 Nurturing Futures: A Journey through Boarding at Haut-Lac School in Switzerland
Nestled in the hills overlooking Lake Geneva in the French-speaking part of Switzerland lies an educational gem that embodies a unique blend of academic excellence, cultural richness and a profound sense of community. Founded over 30 years ago, Haut-Lac International Bilingual Day and Boarding School is now home to both 600 day students and a maximum of 30 boarders from around the world.
What To Wear at Your Job Interview
Navigating job interviews can be stressful, but knowing what to wear shouldn't be. Our comprehensive guide covers the essential dress code tips for men and women interviewing at boarding schools. Make your first impression count with style and professionalism.
Navigating the Modern Maze: Emerging Challenges for Boarding Schools
Explore the pressing challenges facing boarding schools, from marketing difficulties and rising insurance costs to facility maintenance and recruitment of competent trustees and teachers. This article delves into these complex issues and proposes innovative strategies to overcome them.