Brooks School - Review #1
About the Author:

College Enrolled
Amherst College
Home Town, State (Country)
Seoul, Korea, South Korea
Years Attended Boarding School
3
Activities During Boarding School
The school required you to participate in 2 sports teams in freshmen and sophomore years, and 1 in junior and senior years. During my sophomore year, I was on the Cross Country team in the fall, and squash in the winter. During the spring, I participated in community service and mostly tutored local children and students. During my Junior year, I was in Fall club (a fitness club in which you mostly prepare for your next season.) I was on the Squash team for winter and Crew for spring. In senior year, I was on the Fall club, Squash team, and Spring club. I was in String Orchestra and Glee club (a choral club). I was also in Chamber Orchestra in Phillips Andover Academy. P.A. is a lot bigger school than we are and they had a better orchestra. I also participated as a peer tutor and was in the International club.
Daily Schedule:
Weekday
| | |
| --- | --- |
| 7:00 AM | Wake up and eat breakfast |
| 8:00 AM | BC calculus |
| 9:00 AM | AP physics |
| 10:00 AM | School meeting |
| 11:00 AM | English |
| 12:00 AM | Lunch |
| 1:00 PM | Latin |
| 2:00 PM | Glee Club |
| 3:30 PM | Crew practice |
| 6:00 PM | Shower and get ready |
| 6:30 PM | Sitdown dinner |
| 7:15 PM | Little free time |
| 8:00 PM | Study hour |
| 11:00 PM | Get ready for bed and call home and such |
| 11:30 PM | Sleep |
Weekend
| | |
| --- | --- |
| 12:00 AM | Wake up and brunch |
| 2:00 PM | Go catch a movie |
| 5:00 PM | Sunday Chapel |
| 6:00 PM | Dinner |
| 8:00 PM | Study Hour |
| 10:30 PM | Get ready for bed |
| 11:00 PM | Sleep |
Review

Description

Bates College

Be prepared for a 6-day class week at Brooks. While Saturday classes are a requirement, schedules even out with a half day schedule on Wednesdays. . .

Boston College

The community at Brooks, including teachers, staff and students, all share an extremely tight-knit bond that I've never experienced at any other institution. Teachers care about the students, and get to know them extremely well. . .

Lake Forest College

One quality of Brooks that I am not sure is unique but will always stick out in my mind is the quality of the college counseling office. I do not believe I would have had. . .

University of San Diego

70/30 Boarding:Day student ratio gives the campus a unique feel. The school never feels "empty" and day students really feels a sense of community despite not living on campus. The dress code has relaxed since. . .

Lehigh University

The student/teacher bond is unparalleled. Years after graduation I return to see my adviser, dorm parents and teachers and it's as if I never left. The small student body enables the students to participate. . .

Show more reviews

(5

reviews)
May 10, 2018
The ideas and suggestions offered here are aimed at the small to medium-sized schools which have limited marketing resources.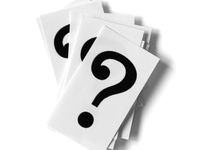 May 09, 2018
Inevitably at some point while you are looking at boarding schools, your child will ask what it's like living at boarding school. Here are some answers to those questions.
May 03, 2018
The quality of a summer camp depends very much on the quality and experience of the folks running it. When you select a summer program run by a boarding school, you are getting a program with experienced, well-organized professionals at the helm. More here.