Verde Valley School - Review #3
About the Author:

College Enrolled
School of the Museum of Fine Arts/ Tufts University
Home Town, State (Country)
Denver, CO
Years Attended Boarding School
2
Activities During Boarding School
I was deeply involved in my art while attending VVS, and in my senior year I was in charge of organizing our Senior Class Project, which we decided to be a mural. I came up with the chief design, which incorporated the individual designs of my classmates as well. I also took dance and yoga after school, and spent almost every weekend hiking the surrounding terrain with my friends.
Daily Schedule:
Weekday
| | |
| --- | --- |
| 7:00 AM | wake up |
| 8:00 AM | classes |
| 12:00 AM | lunch |
| 3:30 PM | dance/yoga |
| 5:00 PM | dinner |
| 7:00 PM | quiet hours/homework |
| 10:00 PM | In-dorms |
| 10:30 PM | lights out |
Weekend
| | |
| --- | --- |
| 9:00 AM | wake up |
| 9:30 AM | breakfast |
| 10:00 AM | weekend trip to Flagstaff or hiking or something |
| 4:00 PM | get back to campus |
| 5:00 PM | dinner |
| 6:00 PM | movies/ frolicking/ nonsense |
| 9:00 PM | study/ horse around with friends |
| 11:00 AM | bed |
Review

Description

Northern Arizona University

I loved going to this school. You really feel connected with the teachers since the class size is around 10-13. The faculty also ends up being your coaches and even your dorm parents. While I. . .

Stanford University

This school is quite possibly located in one of the most scenic places in the country, and the outdoor activities available to the students of VVS make it an incredible place. . .

School of the Museum of Fine Arts/ Tufts University

The geographical location of VVS is the most obvious aspect that sets it apart from other schools. When I first visited it, all of my mental images of what boarding schools are like were. . .

Reed College

Verde Valley School (VVS) is located in the most stunning setting that one could imagine, nested between the Sedona red rocks, juniper trees, and amazing varieties of cacti. The buildings are simple yet functional in. . .

George Washington University

Verde Valley's focus on a person as a global citizen greatly affected me and has stayed with me through today, both in my college degree and my profession. Through reaching to attain the vision. . .

Show more reviews

(6

reviews)
May 10, 2018
The ideas and suggestions offered here are aimed at the small to medium-sized schools which have limited marketing resources.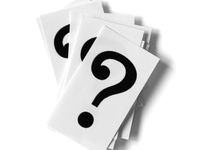 May 09, 2018
Inevitably at some point while you are looking at boarding schools, your child will ask what it's like living at boarding school. Here are some answers to those questions.
May 03, 2018
The quality of a summer camp depends very much on the quality and experience of the folks running it. When you select a summer program run by a boarding school, you are getting a program with experienced, well-organized professionals at the helm. More here.