Reflections and Advice:
1.) What do you think makes your school unique relative to other boarding schools?
One of my favorite aspects of Perkiomen is the rich diversity. Throughout my time there, my peers and mentors represented no less than 6 religions, at least 14 countries, and every income bracket. Becoming close with people of such varied backgrounds lead me to learn of their varied interests. I feel that the diversity of Perkiomen had a tremendous impact on my understanding of the world, and my understanding of myself.Another thing I love about Perk is the atmosphere of the place. It really is like a family, with each faculty member and student coming together to make up the strong support system. If ever I had trouble with anything, from Calculus misunderstanding to Cross Country scheduling to recycling, someone was always there to help me out, point me in the right direction, or help me grow.
2.) What was the best thing that happened to you in boarding school?
The best thing that happened to me at Perkiomen was when I was elected student body president. I loved that my fellow students recognized my ideas and appreciated some of the good that I could do. Being in a position like that during my senior year added strongly to the foundations of my growth from other years. Perkiomen always encouraged people to have their voice heard, and I learned to be a leader. Also, Perkiomen taught me that being a good leader soemtimes means being an active and supportive follower when someone else needs help. Perkiomen taught me to care for my peers and people around me. An example is when some of my international friends were not able to book a flight home for the holidays, they came to my house and celebrated the holidays with me and my family. Without such a tight community, those guys should have been in tough situation, but Perkiomen taught us to embrace one another as family. Today, I still think of my closest friends as brothers, and Perkiomen made relationships as special as those possible. Perkiomen also taught me to be a perfectionist. People often focus on the negatives of perfectionism, such as excessive work, etc., but I learned to think differently. Perkiomen taught me that being a perfectionist is great because, when you try, whatever you are trying to accomplish normally turned out perfectly. I could be nothing less than infinitely grateful for Perkiomen and it's impact on me.
3.) What might you have done differently during your boarding school experience?
I was very nervous for my first few days. I was afraid that I would not fit in, or that I would have to lie to get people to like me. As time went by, however, I realized that I could be myself. People around me appreciated my true colors, even if they were different shaded than their own. One thing that I would have done differently would have been being confidant from the beginning, and not sweating it. My advice to someone entering Perkiomen or a place as special as it would be just that. Don't be nervous; be confidant in yourself because everyone will appreciate you for being yourself.
4.) What did you like most about your school?
There were many occasions where I would be walking up the path alone, on my way back from somewhere, and as I crossed Seminary Avenue I would glace up at Kriebel Hall and be filled with a feeling. I would feel so overwhelmingly happy to be at Perkiomen. Between the diversity, the individuality, and countless other things, Perkiomen became very near and dear to my heart. Being able to walk into a room crowded with Perkiomen students and feel close enough with half of them to give them each a hug is truly special. What I loved most about Perkiomen is how it grows on you in these ways.
5.) Do you have any final words of wisdom for visiting or incoming students to your school?
I have a couple favorite spots on campus. First, sitting on the front steps of Kreibel Hall, you can see much of campus and greet almost everyone as they go by. Second, from the chairs in Mrs. Manferdini's office, those in Mrs. Dougherty's office, or those in Mrs. Wier-Smith's office, you can learn more about Perkiomen, yourself, or wherever the pleasant (and sometimes sarcastic) conversation goes. Third, the second floor of Schumo, with the enormous windows showcasing a 270 degree panorama of most of the campus is a neat place to appreciate Perkiomen. I would encourage every Perkiomen student to make the most of their time there. It truly is a unique place, and for those who push, it opens endless doors and unlocks infinite possibilities. On your walk back from somewhere, talk a look up at Kriebel Hall and remember this. You will feel just how special Perkiomen is.
Academics:
1.) Describe the academics at your school - what did you like most about it?
I had a great experience with academics at Perkiomen. What I enjoyed most were the faculty. Aside from being widely diverse and interesting (Some were from other countries, such as South Africa), each teacher was extremely knowledgeable, and most had real world experience relating to their subject. For example, my AP US Government and Politics teacher worked for the Democratic Party and lobbyists, making him extremely informed. With such a huge base of knowledge to work with, my mentors were not afraid to leave our textbooks behind and get hands-on. For example, my Precalculus teacher, an engineering major, had us physically measure the angles of the architecture of nearby buildings as an exercise. No teacher was afraid to present real-world problems, and also seasoned advice. Another characteristic of Perkiomen'sacademics that I loved was the interchangeability. Students were encouraged to work with faculty members to assemble a schedule for the following year. We were able to choose which history classes to take, add a higher level math here and there, throw in any particular art course, and fit in any science. As long as a few core requirements were filled, students could take whichever classes interested them, or whichever ones certain colleges might have wanted to see. Additionally, almost every class was available in an AP variant, allowing those of us who were interested in going deeper to gain college credit.
Athletics:
1.) Describe the athletics at your school - what did you like most about it?
During each of Perkiomen's three terms, students were required to participate in an activity. Keep in mind that this does not mean athletic. In fact, only one of the three terms was required to have an athletic activity. As an alternative to playing a sport, a student could manage a team, play after school music, do art, participate in community service (both on campus and elsewhere), or many others. During each term, there were always plenty of sports for each gender to choose from. As an example, a young man could choose cross country, soccer, or football for the fall term, where a young woman could choose field hockey, cross country, or dance for the fall. Each team competed in a league of other schools in the area, and the games were normally a place for students to exercise their strong school spirit. All of the fields and facilities are constantly being improved, with lights, new bleachers, new sod, everything. Perkiomen had brand new lighted tennis courts and a million dollar baseball field. The coaches of the sports teams are teachers, dorm parents, or other prominent members of campus. For this reason, they know the students very well and often have friendships established by the time the next season rolls around. The couches also drive each athlete to perform at their very best level, as evidenced by cross country, field hockey, baseball, and a few other sports winning league championships and beyond last year.
Art, Music, and Theatre:
1.) Describe the arts program at your school - what did you like most about it?
Perkiomen has a very strong arts program. Beginning with music, there are several bands for students to play in, including a jazz combo. Performances are frequent, and performers enjoy playing so much that they will play again in the Battle of the Bands or the Diversity Club's Talent Show. For students interested in theatre, there are three shows per year, a musical, a children's show, and a play, in addition to the student organized Evening of Scenes. Others can also participate in stage crew or help with technical details of the show. There are a few daytime schedule filling classes, as well. Student can sing in the chorus, show choir, or A Capella, play in the band, or take classes such as the Drama Seminar, all in the typical school day. Visual arts seem to be where Perkiomen shines. Artists from around the world build and perfect their talents at Perkiomen. For photographers, there are a few different levels of classes to be taken, as well as a few in digital design (on Macintoshes, with Adobe software). Other artist will find sculpture, drawing, or all-around studio classes, ranging from beginner level all the way to AP Portfolio creation classes. There are many classes to be considered if one is interested in pursuing visual arts at Perkiomen.
Extracurricular Opportunities:
1.) Describe the extracurriculars offered at your school - what did you like most about it?
One word to describe the extracurricular availability at Perkiomen is extensive. There are many clubs, ranging from classroom based to fine arts to athletic to just for fun. And anyone can join any club. For example, I was a photographer who also was in the Cricket Club and Math Club, as well as being involved many others. Something specific to Perkiomen would be the open minded attitude to new things. If you and a couple of friends have an interest in something, you can start a club. An example is the roots of the Recycling Club. A close friend and I decided that we would like to add a little green to the Perkiomen Purple and Gold by recycling more. After a discussion with Mrs. Dougherty and the headmaster, the Recycling Club was off the ground. After saving hundreds, if not thousands, of bottles and cans and pounds of paper, we got a grant from the government for recycling bins. This shows how vast the opportunities truly are. In addition to clubs, there are activities dealing with music, theatre, and other arts. There are three shows performed per year, in addition to some student run performances. There are also extracurriculars dealing with community service, and there is a school wide community service day held yearly. There are opportunities around campus, but students also go to local day cares, etc. Last but certainly not least, there are groups like the yearbook or literary magazines. Students can choose to work on the creation of the yearbook, the Griffin, or be a part of the assembly of the school's literary and art showcase magazine, the Palantir. There are a few other student publications, as well. Student senate is perhaps the most present group on campus, organizing community service events, dances, jeans days fro charity, and many other things. Students are voted on by their class and the whole student body, and the winners represent each class and the student body as a whole.
Dorm Life:
1.) Describe the dorm life in your school - what did you like most about it?
As a day student, I do not feel to comfortable saying too much about the dorms. I can say that most of my friends lived in them, and had a good time on most days.
Dining:
1.) Describe the dining arrangements at your school.
One of the things that I loved most about the dining at Perkiomen was the dining hall itself and the impact that the facilities have. The dining room in Parents' Hall (the cafeteria)is a vast round room with 8-10 seating round tables. Entering the area, you will often see your friends from other grades, countries, and classes. With the arrangement in the dining hall, however, no one is left out. Each table is the picture of diversity, and you can hear native tongues being spoken. The food is different every day, with a hot meal, cereal, a sandwich station, a salad bar, and toast as alternatives. Fruit is always available, as is any beverage that a high schooler could legally conceive. During the three meals per day, only dinner had assigned seating, which is only occasionally. There are family style dinners, as opposed to the typical mess hall style, a few times a week. On these days, students sit at a table with a faculty member and other students, eating the meal together with food on the table to served from.
Social and Town Life:
1.) Describe the school's town and surrounding area.
The Pennsburg and East Greenville (Perkiomen'scampus is on the border) area is a quiet one. Student often walk to WalMart, CVS, or Weis for some small groceries or toiletries. On the weekends, it is not uncommon to see vast numbers of Perkiomen students in town, whether it be seeing a move at the Grand Theatre, eating at one of the many pizza places, getting Chinese food, or shopping. Everything that a high schooler could want is within walking distance, and there are times at night and on the weekends where the town is available to the students by the rules of Perkiomen.
2.) Describe the social life at your school - what did you like most about it?
As mentioned before, I have two favorite parts about the social scene at Perkiomen. First, I love how well I knew everyone, faculty members and students both. With Perkiomen being such a small school, the community is very close and personal. I knew the name of every single person that I passed on the way to class, and was very close with many. Second, I love how diverse the group is. My two closest friends were from Korea and Taiwan, and I had extremely close relationships with students from India, China, Spain, and many other countries, in addition to America, of course. The differences in religion and income level were never topics of conflict or confrontation, but rather of conversation and appreciation. Everyone was so different, yet all with the same open mind.
Daily Schedule:
Weekday
7:15 AM
As a day student, this was when I chose to arrive at my second home.
8:00 AM
All school morning meeting, annoucements, etc.
8:15 AM
Classes begin, punctuated with a little free time to socialize, study, play ping pong, or cruise the internet.
11:30 AM
Lunchtime! Lunch starts either here or at 12:20, depending on your schedule.
2:30 PM
After afternoon classes, there is a special time for clubs to meet or for teachers to give extra help or arrange meeting. It is called Conference, and it is perhaps the most functional time of day.
3:00 PM
Sports and afternoon activities begin, lasting for a few hours. On game days, the timing would be different.
5:00 PM
Sports would finish, and there would be time to see your friends or cheer during others' games, which sometimes involves chest-painting.
5:30 PM
I would find myself reluctantly going home, or cleaning up to eat dinner. Even as a day student, I was drawn to spend more and more time on campus, including staying for dinner, or sometimes overnight, etc.
Weekend
11:00 AM
Brunch is served!
1:00 PM
On most weekends, I ended up on campus at least once, even as a day student. Now would be the time my friend and I would walk into town to eat pizza, etc.
3:00 PM
This was a popular time to organize campuswide Capture the Flag games or Ultimate Frisbee matches. People were alwyas around doing something, whether outside or in the gym or wherever.
7:00 PM
Movies start at the Grand Theatre in town. My friends and I would walk there, sometime catching dinner beforehand.
While the amazing opportunities of the Maker Space and associated programs were not available yet during my time, Perk provided an environment where I and others were able to shape our school experience in incredible. . .
A unique aspect about Perk is the community feel about it, having such a small school population you really get to know everyone on campus, including faculty and staff. Because of that many students build. . .
Perkiomen has three areas of institute study - Medical, Entrepreneur and Artificial Institutes. We are a boarding & day school - there is no line drawn between boarding or day students. Day students are. . .
Show more reviews (

2 reviews

)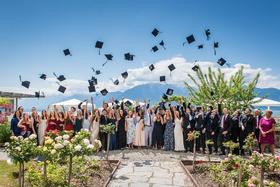 Nurturing Futures: A Journey through Boarding at Haut-Lac School in Switzerland
Nestled in the hills overlooking Lake Geneva in the French-speaking part of Switzerland lies an educational gem that embodies a unique blend of academic excellence, cultural richness and a profound sense of community. Founded over 30 years ago, Haut-Lac International Bilingual Day and Boarding School is now home to both 600 day students and a maximum of 30 boarders from around the world.
What To Wear at Your Job Interview
Navigating job interviews can be stressful, but knowing what to wear shouldn't be. Our comprehensive guide covers the essential dress code tips for men and women interviewing at boarding schools. Make your first impression count with style and professionalism.
Navigating the Modern Maze: Emerging Challenges for Boarding Schools
Explore the pressing challenges facing boarding schools, from marketing difficulties and rising insurance costs to facility maintenance and recruitment of competent trustees and teachers. This article delves into these complex issues and proposes innovative strategies to overcome them.