Georgetown Preparatory School - Review #2
About the Author:

College Enrolled
University of Texas at Austin
Home Town, State (Country)
Austin, TX
Years Attended Boarding School
3
Activities During Boarding School
I participated heavily in the Speech and Debate team, where by Senior year I was Co-Captain with my good friend Mike Whatley. Together we competed in many local and national tournaments, and were successful on many occasions. I also devoted a significant amount of time to the Model Organization of American States/Model Arab League team, where I competed in each conference every year and served as Secretary-General of the Model OAS during my Senior year. I also contributed to the Political Review, Prep's monthly magazine that dealt with national and local affairs. Finally, I was a Residential Assistant for the Freshman as a Senior, and was in charge of helping them transition to a college preparatory environment and being away from home.
Review

Description

Loyola College in Maryland

Since Georgetown Prep is a Jesuit high school, we were required to preform a certain amount of community service over the course of the year as well as over the summer and write reflections on. . .

University of Texas at Austin

I believe the focus on Jesuit values is a unique aspect that distinguishes Georgetown Prep from other preparatory schools. The dedication to understanding the role of religion and spirituality in my life was in. . .

Concordia University

There are many unique features which make Prep a great place. It's location is one of those features. Most boarding schools I visited were situated in small town with little to do. Prep is located. . .
May 10, 2018
The ideas and suggestions offered here are aimed at the small to medium-sized schools which have limited marketing resources.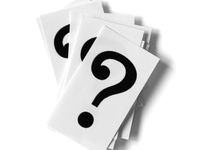 May 09, 2018
Inevitably at some point while you are looking at boarding schools, your child will ask what it's like living at boarding school. Here are some answers to those questions.
May 03, 2018
The quality of a summer camp depends very much on the quality and experience of the folks running it. When you select a summer program run by a boarding school, you are getting a program with experienced, well-organized professionals at the helm. More here.