Georgetown Preparatory School - Review #1
About the Author:

College Enrolled
Loyola College in Maryland
Home Town, State (Country)
New Orleans, LA
Years Attended Boarding School
3
Activities During Boarding School
I was very involved in the Theater productions, I was on stage crew. I was involved in the French Club, and environmental club. Our Theater is very nice and well equipped, because I lived at school I found it very easy to get involved with clubs on campus because I never had to worry about time conflicts and such.
Daily Schedule:
Weekday
| | |
| --- | --- |
| 7:45 AM | Breakfast |
| 11:30 AM | Lunch |
| 6:30 PM | Dinner |
| 9:00 PM | Homework |
| 3:15 PM | Free time, hanging in other people's room, playing a sport, or going out. |
| 9:30 PM | More free time, working out, talking to friends, ordering pizza and a movie |
| 11:00 PM | Sleep time |
Weekend
| | |
| --- | --- |
| 8:45 AM | Wake up |
| 9:00 AM | Breakfast |
| 12:00 AM | Go out to DC or friends houses or have a lazy day at Prep |
| 2:00 PM | Lunch |
| 2:30 PM | More free time hanging out or about the town |
| 7:00 PM | Dinner |
| 7:30 PM | More free time still |
| 12:00 PM | Being a senior I was allowed o come home at 12 and then go to bed. Unless I spent the night out. |
Review

Description

Loyola College in Maryland

Since Georgetown Prep is a Jesuit high school, we were required to preform a certain amount of community service over the course of the year as well as over the summer and write reflections on. . .

University of Texas at Austin

I believe the focus on Jesuit values is a unique aspect that distinguishes Georgetown Prep from other preparatory schools. The dedication to understanding the role of religion and spirituality in my life was in. . .

Concordia University

There are many unique features which make Prep a great place. It's location is one of those features. Most boarding schools I visited were situated in small town with little to do. Prep is located. . .
May 10, 2018
The ideas and suggestions offered here are aimed at the small to medium-sized schools which have limited marketing resources.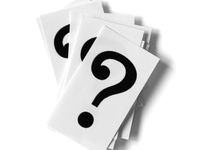 May 09, 2018
Inevitably at some point while you are looking at boarding schools, your child will ask what it's like living at boarding school. Here are some answers to those questions.
May 03, 2018
The quality of a summer camp depends very much on the quality and experience of the folks running it. When you select a summer program run by a boarding school, you are getting a program with experienced, well-organized professionals at the helm. More here.