Reflections and Advice:
1.) What do you think makes your school unique relative to other boarding schools?
I thought that the relationships at Middlesex made it a unique experience. The teachers really care about each student beyond the classroom, which makes for a much different experience than at a more traditional type of high school. Of course, there are also a lot more obligations during a typical week at Middlesex than at other places, but this really causes a strong sense of community.
2.) What was the best thing that happened to you in boarding school?
Middlesex has given me so many good things that it's hard to narrow it down. Just the entire experience was great for me. I feel really prepared for college now. In terms of a college preparatory school, I don't think you can do any better. I also feel that I now have lifelong relationships with the people I met at Middlesex. I still talk to lots of kids that have graduated and it seems like the community stays close even after graduating.
3.) What might you have done differently during your boarding school experience?
I would just say you don't know what will eventually work out for you so do as much as you can. For me, I never thought I would play lacrosse past (or even throughout) high school. But that's the great part of Middlesex, you don't have to know what you want to do when you first step on campus.
4.) What did you like most about your school?
The people that I met at Middlesex. Faculty, coaches and students. You meet some great people and hopefully I will stay in touch with all the people that I met at Middlesex because there are some amazing people there.
5.) Do you have any final words of wisdom for visiting or incoming students to your school?
Don't get in over your head academically, and listen to the recommendations of your advisor or college counselor when you pick courses. There are so many smart kids at Middlesex, and you have to know yourself and sign up for courses that you can succeed in, rather than just take the hardest classes available. All of the faculty are really helpful in this respect, and they have your best interests in mind, so listen to what they say.
Academics:
1.) Describe the academics at your school - what did you like most about it?
The teachers are great. They seek out students to help them. If you fall behind or are not doing well in a particular class, that teacher will approach you to make a plan to help you improve. The academic course load is difficult, but the teachers are very helpful as well.
Athletics:
1.) Describe the athletics at your school - what did you like most about it?
Middlesex emphasizes the athletic program like most schools in the ISL. Freshmen and Sophomores have to play three sports, and Juniors and Seniors have to play two. This is because Middlesex is a small school that needs to get the most out of their athletes. I liked playing a lot of sports, but for people that don't there are a lot of teams at lower levels that are less intense. Different teams are up and down depending on the year, but the boys lacrosse team is always very good. St. Georges is Middlesex's traditional rivals, but we also have rivalries with Brooks, Governors, Groton, and Belmont Hill depending on the sport.
Art, Music, and Theatre:
1.) Describe the arts program at your school - what did you like most about it?
Middlesex offers a lot of good art programs. Underclassmen have to take an art course each semester, and these courses are introductory in that they expose you to a lot of stuff in not a lot of detail. As a junior and senior, you have to complete one semester of any art class which really isn't much to do. I am not an art person at all and had no trouble doing my requirements, so it is not a big deal. If you really love art and music, there are tons of options there as well for extracurricular activities.
Extracurricular Opportunities:
1.) Describe the extracurriculars offered at your school - what did you like most about it?
Everyone at Middlesex is involved in multiple things, which I think adds to the experience. You are not type cast into one role, and many kids do a broad range of activities. There are so many options that you couldn't possibly do everything, though there are some people that try. There are so many clubs and activities that chances are you will find something you will enjoy doing.
Dorm Life:
1.) Describe the dorm life in your school - what did you like most about it?
I was a day student. But day students certainly participate in the community of the school, and stay on campus some nights and weekends. They are as much a part of the school as borders.
Dining:
1.) Describe the dining arrangements at your school.
The dining staff is very friendly and frequently asks the students how they can improve the food. There is also a student food committee in the school senate. For the most part, you can find food that you like to eat, though sometimes you have to make your own food - like a sandwich or pizza bagel or salad - as opposed to eating the hot meal if you want a really good lunch/dinner. Breakfast is excellent.
Social and Town Life:
1.) Describe the school's town and surrounding area.
Concord is a nice town. There are lots of good food options in Concord and Acton. There are tons of places that deliver to campus, and you can even get groceries delivered to campus with Peapod. Middlesex runs a shuttle bus to Concord for borders, and you can also get rides with day students. On weekends, Middlesex runs a shuttle to Alewife, where you can ride the train into Boston.
2.) Describe the social life at your school - what did you like most about it?
The school tries really hard to make Middlesex a fun place to be on weekends. Events like Casino Night, Random Dance, Foam Dance, Luau, the Hypnotist, and Dorm Wars always draw well. Because of Saturday classes, the weekend really only consists of Saturday night, and there is always an activity on campus. The school also occasionally buses students to big road games or playoff games for the athletic teams. This is always really fun, whether you are playing in the game or not, and builds the school spirit.
Daily Schedule:
Weekday
Weekend
Middlesex is probably the boarding school that is far ahead in terms of student body diversity, and I mean that in a very good way. Between geographical and socioeconomic diversity, you really learn a ton. . .
Great level of focus on developing clear and cohesive writing skills. Write countless essays and spend time working on the technicalities that improve your ability. Great long-standing traditions. We have a beautiful circle that allows. . .
The entire experience was not only unique, it was life changing! It opened my eyes and mind up to world I wasn't familiar with. I was able to meet, connect and bond with students from. . .
Show more reviews (

26 reviews

)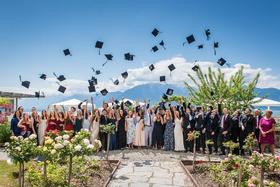 Nurturing Futures: A Journey through Boarding at Haut-Lac School in Switzerland
Nestled in the hills overlooking Lake Geneva in the French-speaking part of Switzerland lies an educational gem that embodies a unique blend of academic excellence, cultural richness and a profound sense of community. Founded over 30 years ago, Haut-Lac International Bilingual Day and Boarding School is now home to both 600 day students and a maximum of 30 boarders from around the world.
What To Wear at Your Job Interview
Navigating job interviews can be stressful, but knowing what to wear shouldn't be. Our comprehensive guide covers the essential dress code tips for men and women interviewing at boarding schools. Make your first impression count with style and professionalism.
Navigating the Modern Maze: Emerging Challenges for Boarding Schools
Explore the pressing challenges facing boarding schools, from marketing difficulties and rising insurance costs to facility maintenance and recruitment of competent trustees and teachers. This article delves into these complex issues and proposes innovative strategies to overcome them.