Boarding Schools at a Glance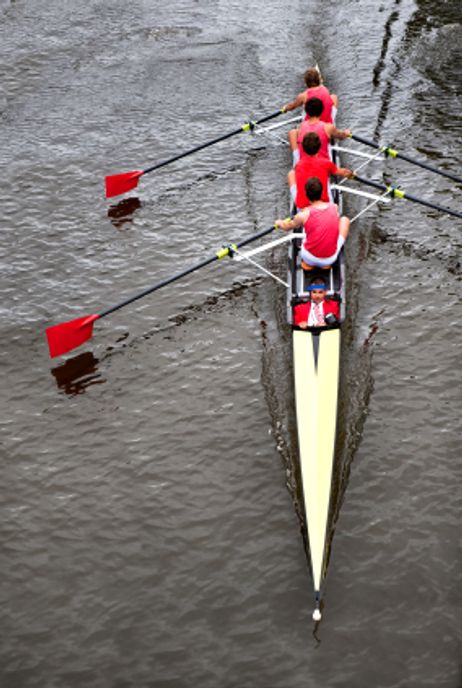 If you are just beginning to explore boarding schools, this article will give you an overview of the subject. We also point out a couple of things to watch for as you begin your exploration.
If you are just beginning to explore boarding schools, this article will give the view from 10,000'. I suggest that you scan the article quickly, and then drill down in anything which interests you. Our site has a wealth of information to guide your search process. And, if you don't find the answers you want, you probably will be able to find them on our sister site, Private School Review. Finally, if you have more questions, tweet me. I will be happy to help.
Size
Boarding schools range in size from rather small (100 students) to rather large (1200 students). Most boarding school populations are somewhere in the middle with 300-400 students. Compare these numbers to most public schools and you will begin to see why size is so important in my opinion. I wanted my daughters to be visible when they went to boarding school. When the school community is a manageable size, teachers and administrative staff get to know their students quickly. More importantly, they will usually know what their young charges are up to. Boarding schools take their role as your substitute very seriously. The legal term is in loco parentis. Your child will not be invisible or able to hide when she attends boarding school.
Chatham Hall is an example of a small school. Everybody knows everybody in a school like this one.
Numbers
How many boarding schools are there? Approximately 300 boarding schools in the U.S. And Canada are members of The Association of Boarding Schools. Contrast this with approximately 33,000 schools which are classified as private, as opposed to public schools, and you can begin to see what a tiny niche boarding schools occupy in the K-12 educational spectrum. Most boarding schools are coeducational, although there still are single sex schools if you decide to go that route.
Types of Schools
Boarding schools offer many different experiences. Do you want the discipline and leadership training a military school offers? You can choose from about 30 schools in that genre. Want your child to experience a progressive education? Several dozen schools will fill the bill. Want a mainstream college preparatory school? There are many schools with the faculty and courses to achieve that aim. Are special needs a requirement? There are several boarding schools which have the highly qualified skilled teachers who can help your child re-mediate his learning differences.
In fact, there are so many different types of boarding schools that you will need to visit the schools in which you are interested to make your final selection.
Cost
A handful of boarding schools is free. Girard College and Milton Hershey School provide a free education to eligible students thanks to the generosity of their founders. However, most boarding schools charge tuition and fees for room and board. The costs range from approximately $15,000 to over $65,000 per academic year.
Financial Aid
Most boarding schools offer generous financial aid. As a rule, they are also proactive in attracting students from all across the economic spectrum. If your child can do the academic work, but you cannot afford to pay the cost of a boarding school education, please apply anyway. If you have all the other things the school is looking for, money will not be a deal-breaker. Discuss financial aid when you visit the schools on your short list. Submit your financial aid application as soon as you can. Each school has its own pool of money allocated for financial aid. Consequently, the dollar amount which they offer you will vary from school to school.
Admissions
In line with financial aid, most private schools seek to enroll students who have the ability to do the academic work demanded by the school's curriculum. Why does this matter? Because each private school sets its own curriculum and standards. These metrics meet or, in most cases, exceed state requirements. As a result, schools will carefully review your academic achievements via transcripts and teacher recommendations. They will also require you to take a standardized admissions test such as the SSAT or ISEE. Most schools will want to interview you as well.
These students and alumni from Beaver Country Day School tell what their alma mater means to them.
Academics
What is taught in a boarding school and how it is taught goes to the heart of the matter. This, after all, should be the main reason you are considering sending your child to boarding school. Most boarding schools will offer extensive courses in the core subjects of English, math and sciences. That's a given. What will amaze you is the depth and breadth of courses in all the other subjects public schools tend to consider as frills. Foreign languages and the arts are an integral part of most schools academic work.
Teachers at most boarding schools have first degrees in their subject. They are hired in the first place because they are passionate about their subject, and love teaching it to young people. A high percentage of boarding school teachers also have advanced degrees or terminal degrees.
Locations
The northeastern states have the most boarding schools. The international airports at Boston and New York make these schools fairly accessible from just about anywhere in the nation. Most boarding schools are located in rural areas where they have plenty of room to spread out, and offer physical plants and facilities necessary to carry out their programs.
Competitive schools
Andover, Exeter, Hotchkiss, Lawrenceville, and Choate are examples of famous old boarding schools. These schools are certainly fine schools with excellent faculty as well as all the academics, athletics, and extracurricular activities you could imagine. Unfortunately, these and several other boarding schools are extremely competitive. Don't be discouraged, because there are dozens of less famous boarding schools which can provide a superb residential school experience for your child.
Develop a short list of schools comprised of a safe school which you know you can get into, another one which is a bit more of a reach, and another school which is a definite reach. This will allow you to hedge your bets and ensure that your daughter will get into at least one of the schools on your list.
Why boarding school?
Boarding school offers many tangible benefits such as excellent academics, sports, and extracurricular activities. But boarding school also offers certain intangible benefits which you have to experience in order to appreciate. For example, the growth and confidence which comes from living in a community away from home. Or the close bonds and network of friends you will make which will last a lifetime. You will think of other considerations yourself as you explore these excellent schools.
Questions? Contact me via Twitter. @privateschl
Thinking about making a major gift to your school? How about endowing a faculty chair? More here.
American boarding schools have always welcomed international students. Rigorous academic programs, extensive athletic programs, and a wide range of extracurricular activities attract students from all over the world.
Admissions to boarding school is a process with many components. The process can be confusing to parents dealing with boarding school admissions for the first time. We guide you through the process.