Grier School - Review #2
About the Author:

College Enrolled
Penn State University
Home Town, State (Country)
Hopewell, Pennsylvan, PA
Years Attended Boarding School
3
Activities During Boarding School
I was always very strongly interested in the arts, and when I arrived at Grier I was allowed to fully explore my own talents. I participated heavily in the wonderful dance program which is led by an amazing artistic director, who turned me into the best dancer I could possibly be in three years. I saw her take many a student who had never danced before and bring them to an advanced level within a year or two because her skills in pedagoguery are so strong. I also took private lessons in Piano, Guitar, and Vocals, as well as participating in the choir, select ensemble, rock band, and theatre productions year to year. One of my fondest memories was having a lead role in our production of "Honk" my sophomore year, and performing it for local elementary schools.
Daily Schedule:
Weekday
| | |
| --- | --- |
| 8:00 AM | Morning Assembly |
| 8:00 AM | Class |
| 11:00 AM | Lunch |
| 12:00 AM | Extra Help |
| 12:30 AM | Class |
| 2:30 PM | Dance Class |
| 6:30 PM | Dinner |
| 7:30 PM | Study Hall |
| 9:30 PM | Visit Friends |
| 10:30 PM | Room Bell and Lights Out. |
Weekend
| | |
| --- | --- |
| 10:00 AM | Brunch |
| 1:00 PM | Movie |
| 4:00 PM | Laundry/Homework |
| 6:00 PM | Dinner |
| 7:00 PM | Hang out with Friends |
| 12:00 PM | Room Bell and Lights Out. |
Review

Description

Pennsylvania State University

Grier School is unique in a number of different ways, but the aspect that I value most as a former student has to do with the atmosphere and student body. Many people ask me what. . .

Penn State University

For me, there are so many aspects of Grier that make it unique to other boarding schools. At Grier, you don't receive the "run-of-the-mill" boarding school experience. There, it was not just about. . .

Hollins University

One aspect that sets Grier apart from other schools is that all of the students live on campus - school is home. Under this setup, students also bond more easily with one another, and the. . .

University of Pennsylvania

Grier is a school that develops young women with the confidence to be their best and be themselves. Grier values and supports each individual student. Its hallmarks are community, diversity and focus on developing each. . .

University of Pittsburgh and Boston University

Grier has one of the most beautiful settings of any school I have ever seen nestled in the middle of scenic Pennsylvania. In the years since I was a student there it has added many. . .

Show more reviews

(0

reviews)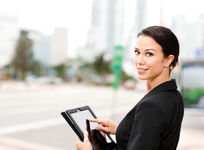 August 14, 2018
An education consultant knows schools. Like any professional he has vast experience in and knowledge of his chosen field.
August 02, 2018
Explore the different types of boarding school options in the US. Find which type of boarding school is most appropriate for you.
July 18, 2018
It makes sense to cast your net widely when looking at boarding schools. Here's why.