Reflections and Advice:
1.) What do you think makes your school unique relative to other boarding schools?
One aspect that sets Andover apart is the immense alumni network. I'm merely one year removed from Andover, but there are graduates of all ages that are ready to help. Andover has a network called "BlueLink" which helps connect graduates. It is essentially a giant database of who graduated when and what their employment history looks like. You're then able to contact them. Also worth noting-- by the end of my senior year, literally all of my friends that had been at the school for at least a year were incredibly sad to leave. Some of my friends that came as juniors and sophomores said that they only wished they had more time. I was lucky enough to come in as a freshman. I don't think this deep appreciation happens at a lot of other places.
2.) What was the best thing that happened to you in boarding school?
I'm not sure if there's a particular BEST THING that happened to me at school. But I think by the end I'm pretty secure in the person I am. My friends and teachers really helped to shape me into a level-headed, resolute person and that's helped a lot going forward. I think some of my proudest achievements were getting into Honors Society (that I mentioned earlier), winning the Ted Harrison Memorial Baseball Award, getting the semi-finals of the NE hockey tournament and winning a NE baseball championship.Also, in my senior year I got into creative writing. I've kind of ran with it. This past week I was awarded at $1,000 grant for the pursuit of creative writing.
3.) What might you have done differently during your boarding school experience?
I wish that maybe I believed in myself a bit more my freshman year. I came in academically behind some of my "peers" my freshman year and I sort of was intimated for a while. I think if I knew what I was capable of, I could've performed better that year. But ultimately, it worked out pretty well... now I know what I can do. And that the process was an invaluable one.
4.) What did you like most about your school?
The friends I made are undoubtedly going to my friends for life. We share an experience unlike any other in the world. It's one thing to go to high school with your friends for years. But it's another entirely to live with them in the same dorm & community, under the same set of rules, where you're pretty much subjected to same things. We (and graduates from year not our own) have an incredible common ground and think that's why the alumni are so generous. I feel inclined to help kids who graduate after me because of my experience, and because I know that they understand a part of what I've gone through.
5.) Do you have any final words of wisdom for visiting or incoming students to your school?
Be yourself. You'll find a niche at Andover. No worries. If you're serious about learning and take yourself seriously, you'll do great. There is a ton of work but it's manageable. And just remember that everyone is on your side; EVERYONE wants you to succeed. The Ryley Room (i think it's called 'the Den' now) is great for on-campus snacking. Perfectos is a favorite downtown shop. As for goods dorms, Bishop, Taylor, Fuess, and Foxcroft are all winners. Some amazing teachers: T. McGraw, B. Lychack, E. Frey, T. Conley. P. Drench, G. Wilkin, T. Kane.
Academics:
1.) Describe the academics at your school - what did you like most about it?
My teachers were truly tremendous. They were all surely intelligent and qualified, but more than that, they were eager to help so long as you were truly giving your all. In my four year career, a teacher never turned me down if I wanted to meet. And when we met, they were patient and incredibly encouraging. I started out with a 3.8 average my freshman year (we go out of a 6.0 avg), which is sub-par. However, I steadily made progress over my four years and by my senior spring I achieved a 5.8 avg, which helped to land me a seat in the Cum Laude Honors Society. This is perhaps my proudest achievement at Andover. My teachers and their hard work put it all in motion.
Athletics:
1.) Describe the athletics at your school - what did you like most about it?
Andover traditionally has strong athletics. And because of the larger-than-usual enrollment, the depth of the programs are great. I consider myself to be a serious athlete and by my junior year I was playing two varsity sports. My hockey team had a player drafted in the 1st round of the NHL draft and we sent many players to college. The league is very competitive.But if you're looking to try something new, there is a spot for you. Baseball has 3 teams. Crew has 10 or so boats (and instructional). Cycling will take you aboard. Moral of the story is -- if you want to reach out and try something new in athletics, Andover can surely facilitate that. We're required to play a sport every term. And so I did yoga for 2 years. I wouldn't have gotten into it without the requirement but looking back it was surely good for my flexibility. All-in-all, Andover sports offer a lot for everyone.
Art, Music, and Theatre:
1.) Describe the arts program at your school - what did you like most about it?
The theatre department is pretty well funded - and though I never personally acted in a play, I attended many great ones. The department puts out 4, 5, or 6 productions a year. Some are exclusively for freshman, some are related to a semester-long class, but most are available to everyone. I actually did the lighting for one of the plays with a few of my friends. We never really cared to act, but it was really cool to see all that goes into doing the lighting.The music program at Andover is unreal. There are tons of talented musicians in all sorts of ensembles. Many of the music instructors have unbelievable resumes. I played saxophone in middle school but couldn't really cut it at Andover's jazz band. Instead, I started taking guitar lessons and that was great for me. I got to keep playing and with a great teacher.The art program is great as well. It seems to be a slightly smaller community, but it is intimate, serious, and well-funded. A lot of my friends had various works on display and it was really cool to see what was in their mind's eye. Many of the kids who took their talent seriously ended up at some very prestigious art & design schools, and I'm excited to see where they end up.
Extracurricular Opportunities:
1.) Describe the extracurriculars offered at your school - what did you like most about it?
Andover's motto is "Non Sibi" -- that is, not for one's self. And the availability of extracurriculars reflects that. Many Spanish classes go to [the nearby city of] Lawrence and help folks work on their English. There are many service opportunities available: caroling at nursing homes, habitat for humanity, helping at food shelters, cleaning nearby rivers, etcAlso, there are tons of clubs on campus. You can get funding for pretty much anything -- rumor has it, there was a squirrel chasing club sometime before I matriculated. The Andover Economics Society took a field trip to Wall Street to learn about various I-banking things, the stock market and met up with some Andover alums. There are all sorts of great opportunities outside of the classroom
Dorm Life:
1.) Describe the dorm life in your school - what did you like most about it?
I went all over the spectrum of dorms at Andover. I lived in an all-freshman dorm with 40 guys. I lived in a upperclassmen dorm of 40 guys as well. But one year I lived in a house with 8 guys. They are all still many of my very close friends. And that was one unforgettable year. We literally had the upper two stories of a house to ourselves.Most of Andover's rooms are 2 room doubles. There are occasionally one room doubles, which are much fun. As you are an upperclassmen you usually have your pick of a single or a 3 room double. The 3 room double is an incredibly sweet deal - you and your roommate both have your own room AND a common room to put a couch or whatever in. As for food, you can pretty much order as late as the places are open. As far as policy goes public safety has the deadline at about 11 pm on week nights and 1 or so on weekends.
Dining:
1.) Describe the dining arrangements at your school.
There is a new dining commons at Andover. It's amazing. The food is unreal and there is ample space. There are four halls and they are connected by the food serving areas. We never have an formal meals or anything. It's all pretty much buffet style and you can come and go as you please. There were days were I had papers due and I ran in grab a pizza and ran out. There were some days where I hung out for hours. I have a lot of fond memories in Commons.
Social and Town Life:
1.) Describe the school's town and surrounding area.
The town of Andover is great as far as what you'd want in a boarding school town. There's a small downtown area that's about .5 miles from campus. There's the bookstore, a Dunkin Donuts, a Starbucks, Brueggers, a few hair salons, a CVS, all sorts of useful places. The town is very safe and pretty wealthy. I liked that I really didn't need to roam farther than downtown to find anything I need (because transportation is kind of a hassle for boarders). A lot of my day student friends live in Andover and it's great to go back and visit them.
2.) Describe the social life at your school - what did you like most about it?
Like I said, I'm in college now, and I've realized that I'm a bit nostalgic about Andover's community feel. Because we were at Andover, we all had some sort of common ground. And we drew upon that. All the sports games were very well attended. All the dances and weekend activities were well attended. AND it was cool to love your school. Some of that is lost at college, but Andover's really got it right. I have friends from Andover that fall all over the spectrum. In that dorm house I mentioned, I was a minority - 3 of the 8 members of the house were white.
Daily Schedule:
Weekday
8:15 AM
Wake up, shower, put books in bag, saunter off to grab breakfast
2:30 PM
Class ends and I go off to sports
6:00 PM
After sports I go to dinner
7:00 PM
I usually start my work at around seven or so
9:00 PM
If I'm being studious (or semi-studious) I may to grab a bite to eat)
11:30 PM
If all goes according to plan, I should be wrapping up work now
12:00 PM
If you can get to bed at 12, you're in good shape. This is without procrastination
3:00 AM
Occasionally, you may a 3 am night. These are the nights you remember. You mostly didn't do work... A lot of hanging out and chatting with hallmates
Weekend
10:00 AM
Wake Up, shower etc
11:00 AM
perhaps some excellent lawn sports, if it's spring
1:00 PM
wander back to the dorm to begin thinking about work
1:30 PM
work work work work work
4:30 PM
hopefully I've made a dent in work, such that I may eat (I eat eitherway)
5:00 PM
Catch the end of a football game
9:00 PM
Hopefully, if I've been diligent, work has been wrapped up
10:00 PM
Hang out with hall-mates, organize tomorrow's work
As I look back on my life, I found the English Department profoundly brilliant. The level of reading (weekly) was extraordinary. The level of commitment of the faculty was genuine.. . .
Our campus has a cluster system which means we have five somewhat distinct residential communities. It definitely helps build smaller communities within Andover's larger student body. Another thing that was unique about Andover was their. . .
Andover has a need-blind admissions policy, which means that they don't take into account someone's ability to pay for the school when deciding whether or not to admit them. This makes the school much diverse. . .
Show more reviews (

13 reviews

)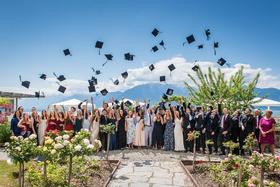 Nurturing Futures: A Journey through Boarding at Haut-Lac School in Switzerland
Nestled in the hills overlooking Lake Geneva in the French-speaking part of Switzerland lies an educational gem that embodies a unique blend of academic excellence, cultural richness and a profound sense of community. Founded over 30 years ago, Haut-Lac International Bilingual Day and Boarding School is now home to both 600 day students and a maximum of 30 boarders from around the world.
What To Wear at Your Job Interview
Navigating job interviews can be stressful, but knowing what to wear shouldn't be. Our comprehensive guide covers the essential dress code tips for men and women interviewing at boarding schools. Make your first impression count with style and professionalism.
Navigating the Modern Maze: Emerging Challenges for Boarding Schools
Explore the pressing challenges facing boarding schools, from marketing difficulties and rising insurance costs to facility maintenance and recruitment of competent trustees and teachers. This article delves into these complex issues and proposes innovative strategies to overcome them.