Phillips Academy Andover - Review #5
About the Author:

College Enrolled
Wesleyan University
Home Town, State (Country)
Hadley, MA
Years Attended Boarding School
4
Activities During Boarding School
Varsity Hockey, Varsity Baseball, Tour Guide, Chinese Language Coordinator, Walk for Hunger Team Leader, Guitar Lessons, Cum Laude Society
Daily Schedule:
Weekday
| | |
| --- | --- |
| 8:15 AM | Wake up, shower, put books in bag, saunter off to grab breakfast |
| 9:00 AM | First class |
| 11:30 AM | Lunch |
| 2:30 PM | Class ends and I go off to sports |
| 6:00 PM | After sports I go to dinner |
| 7:00 PM | I usually start my work at around seven or so |
| 9:00 PM | If I'm being studious (or semi-studious) I may to grab a bite to eat) |
| 11:30 PM | If all goes according to plan, I should be wrapping up work now |
| 12:00 PM | If you can get to bed at 12, you're in good shape. This is without procrastination |
| 3:00 AM | Occasionally, you may a 3 am night. These are the nights you remember. You mostly didn't do work... A lot of hanging out and chatting with hallmates |
Weekend
| | |
| --- | --- |
| 10:00 AM | Wake Up, shower etc |
| 10:30 AM | Brunch |
| 11:00 AM | perhaps some excellent lawn sports, if it's spring |
| 1:00 PM | wander back to the dorm to begin thinking about work |
| 1:30 PM | work work work work work |
| 4:30 PM | hopefully I've made a dent in work, such that I may eat (I eat eitherway) |
| 5:00 PM | Catch the end of a football game |
| 9:00 PM | Hopefully, if I've been diligent, work has been wrapped up |
| 10:00 PM | Hang out with hall-mates, organize tomorrow's work |
| 11:00 PM | Sweet sleep |
Review

Description

Bowdoin College

Phillips Andover has the motto 'Non SIbi' or 'Not For Self' which is taken very seriously and has been engrained in the culture of the academy for over 200 years. Non Sibi day is celebrated. . .

Yale University

Andover is pretty big for a boarding school so one thing that Andover has makes it special are clusters. There are five of them and they divide the school into smaller communities. They are residential. . .

Eugene Lang the New School for Liberal Arts

Andover is the biggest in student numbers of similar boarding schools and this gives it an incredibly diverse, dynamic character without losing the personalized feeling and small classes you would expect at this caliber. There. . .

Harvey Mudd College

Andover has made me realize how precious each moment is, no matter how mundane, tedious, or tiring it may seem at the time. Looking back, I treasure each memory, and try to remind myself to. . .

Wesleyan University

One aspect that sets Andover apart is the immense alumni network. I'm merely one year removed from Andover, but there are graduates of all ages that are ready to help. Andover has a network called. . .

Show more reviews

(4

reviews)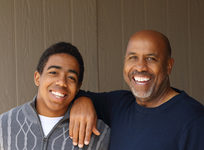 September 17, 2018
We explain how to make going off to boarding school your child's idea.
August 28, 2018
The quality of a summer camp depends very much on the quality and experience of the folks running it. When you select a summer program run by a boarding school, you are getting a program with experienced, well-organized professionals at the helm. More here.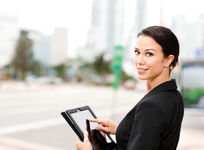 August 14, 2018
An education consultant knows schools. Like any professional he has vast experience in and knowledge of his chosen field.