Blue Ridge School - Review #2
About the Author:

College Enrolled
Ferrum College
Home Town, State (Country)
Jacksonville, FL
Years Attended Boarding School
2
Activities During Boarding School
I played football, basketball, and lacrosse at Blue Ridge. I was part of the polar bear club, I created the paintball club, I participated in the MMA club. I went on the white water outdoor trips as well. We went to the New River in WV, and Desolation Canyon in UT. Blue Ridge has a club for just about anyone and the teachers at Blue Ridge are there to help you create a club that maybe you want that isn't already created.
Daily Schedule:
Weekday
| | |
| --- | --- |
| 7:30 AM | Breakfast begins |
| 8:30 AM | Chapel |
| 9:30 AM | Class starts |
| 12:30 PM | Lunch begins |
| 3:30 PM | Athletics |
| 6:00 PM | Dinner |
| 8:00 PM | Study hall |
| 10:00 PM | Study hall over |
| 10:00 PM | Student shop open |
| 11:00 PM | Lights out |
Weekend
| | |
| --- | --- |
| 8:30 AM | Breakfast |
| 11:15 AM | Brunch |
| 1:00 PM | Town Trip |
| 2:00 PM | Outdoor Trip |
| 7:00 PM | Chapel |
| 8:00 PM | Study hall |
Review

Description

Western State Colorado University

Over all, Blue Ridge School is a fantastic place for those who love the out doors. Not only is the Outdoor Program #1 in the country, but the campus is located on 400 acres of. . .

Ferrum College

Blue Ridge is a one of a kind boarding school. This gem is hidden back at the feet of the Blue Ridge Mountains. The campus is one of the most beautiful that I have ever. . .

The USC Moore School of Business

In my family nearly every male for the past eight generations has attended a boarding school. My father went to Woodberry Forest, his father went to Episcopal HS in Alexandria, and his father went. . .

Arizona State

Small classes more attention from teachers, also they had a great outdoor program, climbing walls, lake with canoes and kayaks, mt bike trails, with the blue ridge mtns in our backyard. . .

College of Charleston

Blue Ridge School is an all boys boarding school, so that sets it apart from many other boarding schools. Another thing that sets it apart are the sports programs offered. I believe they offer more. . .

Show more reviews

(2

reviews)
May 10, 2018
The ideas and suggestions offered here are aimed at the small to medium-sized schools which have limited marketing resources.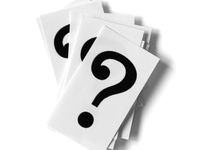 May 09, 2018
Inevitably at some point while you are looking at boarding schools, your child will ask what it's like living at boarding school. Here are some answers to those questions.
May 03, 2018
The quality of a summer camp depends very much on the quality and experience of the folks running it. When you select a summer program run by a boarding school, you are getting a program with experienced, well-organized professionals at the helm. More here.