Reflections and Advice:
1.) What do you think makes your school unique relative to other boarding schools?
Small classes more attention from teachers, also they had a great outdoor program, climbing walls, lake with canoes and kayaks, mt bike trails, with the blue ridge mtns in our backyard
2.) What was the best thing that happened to you in boarding school?
The best thing for me is that I graduated. I was getting in a lot of trouble at my old school. Blue Ridge got me back on track and into college. I really don't believe I'd be where I am today if it wasn't for the structure and everything else I learned while at boarding school.
3.) What might you have done differently during your boarding school experience?
While there I was so ready to leave. I wish I would have taken the time to appreciate it more while I was there. While I complained while i was there it actually was a lot of fun. Yes you get home sick but the best advice I can give is to really enjoy it while you are there because it goes by fast!
4.) What did you like most about your school?
Out of everything about school I like the people the most. Its been almost 15 years since i graduated but I mad some lifelong relationships and still go back to visit the school. Also I'm still meeting people and doing business with people who I am tied to just from being a BRS alum.
5.) Do you have any final words of wisdom for visiting or incoming students to your school?
Get outside, the Blue Ridge Mountains are really beautiful and a great experience. Go for a hike or a bike ride. Also get to know everyone you can start building relationships for life.
Academics:
1.) Describe the academics at your school - what did you like most about it?
The academics at BRS were great. Teachers actually took the time to make sure you comprehended what was taught. Another great addition was the Learning Center where one could go to get extra help. The student to teacher ratio also was a great advantage some classes having less than 10 people in them.
Athletics:
1.) Describe the athletics at your school - what did you like most about it?
Athletics were a lot of fun and also mandatory. Sports were a great way to kill time while there as well as a great way to build relationships with other students. It was also a way to get off campus which was always nice. due to sports being mandatory I became close to quite a few people I probably would not have otherwise.
Art, Music, and Theatre:
1.) Describe the arts program at your school - what did you like most about it?
I did not do theater or music but they were both available for me. I did take an art class. It was a lot of fun. We did everything from glass prints to oil on canvas etc. We even stretched our own canvases. One particular thing I thought was pretty cool was when the Parents came to visit we had an art show where we were able to sell our work.
Extracurricular Opportunities:
1.) Describe the extracurriculars offered at your school - what did you like most about it?
We had a lot of opportunities to stay busy. I enjoyed fishing, kayaking, mt biking, hiking. We had movie trips and trips to the mall. On Sundays after church there was a teacher who would take us to the skate park and during the season to the mountain to go snowboarding. We even have rock climbing outdoor and indoor.
Dorm Life:
1.) Describe the dorm life in your school - what did you like most about it?
You were able to choose your roommate. Everyone had a roommate except for prefects (a select few of students who helped maintain their hall). Dorm life was fun had downtime to watch movies and relax with other students. We also had study hall in our rooms as they were equipped with desks.
Dining:
1.) Describe the dining arrangements at your school.
The dining hall food was pretty good for cafeteria type food. Had a great selection and also a salad bar if you didn't want what was being served. Breakfast was mandatory so no sleeping in, but they had hot breakfast along with bagels, cereal and waffles. In the evenings they had a snack shop where you could go hang out grab snacks; pizza, fries, burgers, wings etc.
Social and Town Life:
1.) Describe the school's town and surrounding area.
The school was a good 20 mins outside of the city of Charlottesville. It was nice to be out in the country as there was so many more activities to do right on campus. When we did get out to the city for weekends and whatnot there was plenty to do in town, great restaurants etc. Also the airport is close by.
2.) Describe the social life at your school - what did you like most about it?
We were around students and teachers all day. There never was a dull moment. Always something to do and someone to do it with. It was nice having your friends around all the time. Really met some great people that I became close with that I'm still in contact with today.
Daily Schedule:
Weekday
Weekend
1:00 PM
free time unless you have a spots obligation
7:00 PM
movie mall trips avail
Blue Ridge School is an all boys boarding school, so that sets it apart from many other boarding schools. Another thing that sets it apart are the sports programs offered. I believe they offer more. . .
Blue Ridge School is located in the Blue Ridge Mountains 20 miles outside Charlottesville, Virginia. It is located on 750 Acres which covers the campus as well as mountain regions, and the view is spectacular. . .
Small classes more attention from teachers, also they had a great outdoor program, climbing walls, lake with canoes and kayaks, mt bike trails, with the blue ridge mtns in our backyard. . .
Show more reviews (

4 reviews

)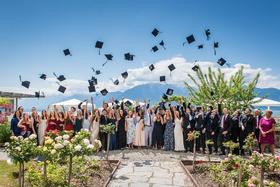 Nurturing Futures: A Journey through Boarding at Haut-Lac School in Switzerland
Nestled in the hills overlooking Lake Geneva in the French-speaking part of Switzerland lies an educational gem that embodies a unique blend of academic excellence, cultural richness and a profound sense of community. Founded over 30 years ago, Haut-Lac International Bilingual Day and Boarding School is now home to both 600 day students and a maximum of 30 boarders from around the world.
What To Wear at Your Job Interview
Navigating job interviews can be stressful, but knowing what to wear shouldn't be. Our comprehensive guide covers the essential dress code tips for men and women interviewing at boarding schools. Make your first impression count with style and professionalism.
Navigating the Modern Maze: Emerging Challenges for Boarding Schools
Explore the pressing challenges facing boarding schools, from marketing difficulties and rising insurance costs to facility maintenance and recruitment of competent trustees and teachers. This article delves into these complex issues and proposes innovative strategies to overcome them.