West Nottingham Academy - Review #3
About the Author:

College Enrolled
None
Home Town, State (Country)
Ewing, NJ
Years Attended Boarding School
1
Activities During Boarding School
At West Nottingham, students are encouraged to stay active by participating in a minimum of one team sport per year. This year I joined the volleyball team in the fall and lacrosse team in the spring. During the winter my after school activity was playing the saxophone in the Chamber Ensemble group. I have not had much experience being on a team sport, so this pushed me out of my comfort zone and I learned how much fun being on a team can be. On Sunday evenings, I volunteer to be a part of the school choir. My schedule did not allow for me to be in the choir class, so I joined at the beginning of the year just to have fun singing. The teacher really appreciated my enthusiasm and I was placed in the Academy Singers group. We meet during the middle of the week for dinner and we sing more complex songs and we have a lot of fun doing it. I never expected to be a part of this group, but now I have the opportunity to record a few pieces with this choir. I never would have had this opportunity in another school. Towards the end of my freshman year I ran for Sophomore Class President. Unfortunately, I did not get president but I did receive Vice-President. I am very excited to step up and create a more united class and throw some new ideas on the table.
Daily Schedule:
Weekday
| | |
| --- | --- |
| 7:45 AM | Academic Day Begins (Advisory/Morning Meeting; Block A; Block B) |
| 9:45 AM | Break (meet with teachers, go back to dorm, finish homework) |
| 10:00 AM | Classes resume (Block C,D,E) |
| 12:15 AM | Lunch |
| 1:00 PM | Afternoon Classes (1:00-2:40) |
| 3:15 PM | Sports/After School Activities (3:15-5:00) ~varies depending on activity~ |
| 5:45 PM | Dinner (5:45-6:30) |
| 7:30 PM | Study Hall (7:30-9:30) |
| 10:00 PM | Dorm Check-In |
| 10:45 PM | Lights Out (11:00 for seniors) |
Weekend
| | |
| --- | --- |
| 11:00 AM | Brunch |
| 11:45 AM | Down Time (Take a shower, go back to bed, watch TV, etc) |
| 12:30 AM | Mall Trip |
| 1:00 PM | Open Gym (1-3pm) |
| 6:30 PM | Culture Credit (returns around 9:30-10:30 pm) |
| 8:00 PM | Movie/Karaoke night |
| 11:00 PM | Dorm Check-In (No set lights out on weekends) |
Review

Description

currently in high school

I think the size makes it very unique. There are only about 130 students in the whole school which I thought sounded crazy at first, but really appreciated as time went by. You form really. . .

Currently in High School

At West Nottingham Academy the campus has a very "close knit" feeling. When attending WNA you get to know your peers, teachers and their families very quickly. I was a day student for two. . .

None

At West Nottingham Academy, students are required to fulfill two Culture Credits per trimester and fifteen hours of Service Learning per year. Culture Credits are fun weekend activities that students can sign up for that. . .

none yet

West Nottingham Academy (WNA) is very much so unlike any other school I've ever attended. Now that might be because it only has (at most) 150 students per year. But you learn so much, not. . .

The University of Texas at San Antonio

West Nottingham's weekend culture credits were one of the most unique experiences I have ever encountered in my life. By requiring all students to sign up for trips to a historical or educational site during. . .

Show more reviews

(3

reviews)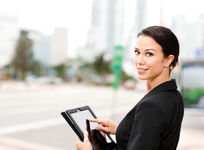 August 14, 2018
An education consultant knows schools. Like any professional he has vast experience in and knowledge of his chosen field.
August 02, 2018
Explore the different types of boarding school options in the US. Find which type of boarding school is most appropriate for you.
July 18, 2018
It makes sense to cast your net widely when looking at boarding schools. Here's why.