Reflections and Advice:
1.) What do you think makes your school unique relative to other boarding schools?
West Nottingham was where I went to school and lived while I was growing up. I have returned to work here this past year (2021). My parents worked here and credit this place with making the most profound impact on their professional lived...lives that were dedicated to Independent Schools for over 40 years. I think the thing that makes WNA unique is that it has a history of taking chances on people that might be on the cusp of giving up on school, or worse, giving up on themselves. This is the kind of place that is small enough to make a big difference in the life of a young person and it has consistently done so for almost 300 years now.
2.) What was the best thing that happened to you in boarding school?
I made some of the closest friends and established some of the deepest relationships that a person could ever ask for in a life. I would not change a thing. From playing our Senior Night Pranks, to every Saturday morning on a football field, to the meaningful and deep discussions that I had with teachers who are now my friends all these years later...WNA made a big difference for me.
3.) What might you have done differently during your boarding school experience?
I honestly wish I had just taken MORE advantage of the opportunities to make friends and to appreciate where I was at that time. I think it's a natural tendency to take things for granted as a teenager, but I wish I hadn't.
4.) What did you like most about your school?
I like that it still sticks to my ribcage as a place that formed me. I like that I can see the values that WNA taught me in my everyday interactions. I like that it was a place comprised of "misfit toys" and that so many of those people are thriving and still involved in one another's lives to this day.
5.) Do you have any final words of wisdom for visiting or incoming students to your school?
The fire pit and bridge by the pond. The Sunken Garden. The Old Academy. The Canteen!
Academics:
1.) Describe the academics at your school - what did you like most about it?
Very small classes means that there is no place to hide...and that's a GREAT THING! I was put in a situation where there was no choice but to engage with materials. with my peers, and with faculty that REALLY cared about me and my classmates. Lots of schools have small classes, but not all of those small classes get the most out of the students in them. WNA was able to do that for me. The variety of classes we were able to choose from was exceptional for a small school and it shows how much WNA appreciates finding ways to support the interests of students. As I stated before, the school is small enough that it can offer options that larger schools can't.
Athletics:
1.) Describe the athletics at your school - what did you like most about it?
By a lot of standards we did not have a ton of "success" in athletics at WNA. Those standards would be the ones that see the value of high school sports being measured only by banners that can be hung on the wall. Those standards are WRONG. We had a number of athletes from our small school go on to play college football, basketball, lacrosse, field hockey, soccer, and wrestle. The best thing about the experience at WNA is that nobody is told they "can't". We were not allowed to develop a quitters attitude and we faced all opponents with courage and resolve. We were allowed to be confronted by our limitations and grow from our experiences. I love that we were not just put in situations where we were protected, but rather required to play new sports, compete against bigger schools with better athletic programs, and grew stronger as a result. It would be easy to think that, because there is an athletics participation requirement, that WNA has a 'participation trophy mentality', but that's not the case. I would describe it to be much more like a requirement that forces students to adopt a growth mindset by not bubble wrapping them when it comes to competition.
Art, Music, and Theatre:
1.) Describe the arts program at your school - what did you like most about it?
When I was a student WNA did some huge musicals including The Man of La Mancha, Godspel, Damn Yankees, and The Princess and the Pea. People from all over the community would come because the program would put on 4 performances, including a matinee because it was so popular. We had great art teachers and we were given a lot of freedom to explore our artistic interests. We also had coffee houses on a regular basis where students could showcase their talents on an open mic.
Extracurricular Opportunities:
1.) Describe the extracurriculars offered at your school - what did you like most about it?
The days when we had competitions amongst the student body were fun and we also had "Experiences Week" where were able to learn fun and practical stuff in small sessions. The weekend trips were generally fun - my favorite of these was going to the Army/Navy Game.
Dorm Life:
1.) Describe the dorm life in your school - what did you like most about it?
It has it challenges, like any other living situation, but it prepares people for apartment living and certainly gets you ready for college life.
Dining:
1.) Describe the dining arrangements at your school.
The cafeteria staff were like an extended part of my family. They always worked hard to provide us with good food and plenty of options. Of course, there are people who were not happy with the food options, but I always found them to be far too picky about it.
Social and Town Life:
1.) Describe the school's town and surrounding area.
The towns around WNA are very small, but they have a charm if you give them a chance. There are big cities that are not too far away and boarding students used to go home with day students or other boarders to visit their cities on a regular basis. Some of the best times I had were when I went home with another student and we would go to a music festival or just run around their city.
2.) Describe the social life at your school - what did you like most about it?
Because there is a mix of students from all over the world, the social life was always interesting...in a good way. I remember students from South Korea doing dances that would wow us long before people in this part of the world even knew KPOP was a thing. There was always time to be casual and hang out on the weekends and, since it is a small school, most people became friends with students they probably never would have talked to if they were not in this environment.
I think the size makes it very unique. There are only about 130 students in the whole school which I thought sounded crazy at first, but really appreciated as time went by. You form really. . .
At West Nottingham Academy the campus has a very "close knit" feeling. When attending WNA you get to know your peers, teachers and their families very quickly. I was a day student for two. . .
At West Nottingham Academy, students are required to fulfill two Culture Credits per trimester and fifteen hours of Service Learning per year.Culture Credits are fun weekend activities that students can sign up for that. . .
Show more reviews (

7 reviews

)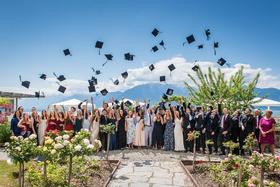 Nurturing Futures: A Journey through Boarding at Haut-Lac School in Switzerland
Nestled in the hills overlooking Lake Geneva in the French-speaking part of Switzerland lies an educational gem that embodies a unique blend of academic excellence, cultural richness and a profound sense of community. Founded over 30 years ago, Haut-Lac International Bilingual Day and Boarding School is now home to both 600 day students and a maximum of 30 boarders from around the world.
What To Wear at Your Job Interview
Navigating job interviews can be stressful, but knowing what to wear shouldn't be. Our comprehensive guide covers the essential dress code tips for men and women interviewing at boarding schools. Make your first impression count with style and professionalism.
Navigating the Modern Maze: Emerging Challenges for Boarding Schools
Explore the pressing challenges facing boarding schools, from marketing difficulties and rising insurance costs to facility maintenance and recruitment of competent trustees and teachers. This article delves into these complex issues and proposes innovative strategies to overcome them.