Colorado Rocky Mountain School - Review #2
About the Author:

College Enrolled
Lewis & Clark College
Home Town, State (Country)
Nashville, TN
Years Attended Boarding School
2
Activities During Boarding School
I participated in two productions that my schools drama program put on, The Diary of Anne Frank and The 25th Annual Putnam County Spelling Bee. I was a part of girls soccer team, beginning telemark skiing, tennis, intermediate climbing, and yoga. I was also a part of my schools A-Team which is in charge of helping out with prospective students. This could look like giving tours, bringing a shadow to your classes, or helping out in the admissions office.
Review

Description

Colorado College

CRMS provides unique experiences throughout all disciplines offered, however what the average Joe might not suspect is that, aside from college-preparatory-level academics, CRMS also provides life experience and alleys to express your artistic self, inner. . .

Lewis & Clark College

It would be easier to discuss two aspects of my school that are not unique, because everything about CRMS sets it apart from other schools. One of my favorite programs that CRMS offers that you. . .

Emerson College

Work program at CRMS assures you the concept of community. By working on various projects around the campus, you grow the affection and respect towards the community you live in as well as giving something. . .

University of Texas

The school encourage its students to think outside the box. Classes are not big, so teacher/student interaction is great. The natural location of its campus offers students a variety of extracurricular activities and science project. . .

Show more reviews

(-1

reviews)
May 10, 2018
The ideas and suggestions offered here are aimed at the small to medium-sized schools which have limited marketing resources.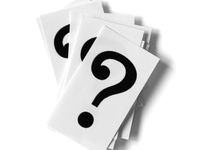 May 09, 2018
Inevitably at some point while you are looking at boarding schools, your child will ask what it's like living at boarding school. Here are some answers to those questions.
May 03, 2018
The quality of a summer camp depends very much on the quality and experience of the folks running it. When you select a summer program run by a boarding school, you are getting a program with experienced, well-organized professionals at the helm. More here.