Wyoming Seminary Upper School - Review #5
About the Author:

College Enrolled
Antioch College
Home Town, State (Country)
Philadelphia, PA
Years Attended Boarding School
3
Activities During Boarding School
I was interested in drama, studied piano and participated in Community Service activities.
Review

Description

Robert Morris University

One aspect that makes Sem unique is Society Day. It is a campus wide event at the end of the school year. The students divide up into four teams and participate in a variety of. . .

Roanoke College

The first aspect of Wyoming Seminary that I really appreciated was the English department curriculum. Deviating from the "normal" high school English curriculum, Sem offered fun theme based trimester courses for juniors and seniors, such. . .

Susquehanna University

Diversity was and still is a huge aspect of the boarding school! The ability to learn from countless cultures and people allowed me to expand my horizon and my worldview. It made me a better. . .

Lafayette College

I believe "Sem" is special because it is not a boarding school in the strictest sense. Half of the students at Sem live nearby and commute while the other half live on campus. . .

Antioch College

Wyoming Seminary had exceptionally small classes when I attended in the sixties. Generally classes were no larger than 12 students. Rules were strictly enforced but there was a sense of "home" that made life comfortable. . .

Show more reviews

(0

reviews)
May 10, 2018
The ideas and suggestions offered here are aimed at the small to medium-sized schools which have limited marketing resources.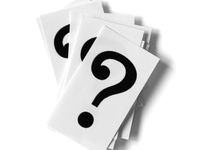 May 09, 2018
Inevitably at some point while you are looking at boarding schools, your child will ask what it's like living at boarding school. Here are some answers to those questions.
May 03, 2018
The quality of a summer camp depends very much on the quality and experience of the folks running it. When you select a summer program run by a boarding school, you are getting a program with experienced, well-organized professionals at the helm. More here.