Phillips Exeter Academy - Review #1
About the Author:

College Enrolled
Carnegie Mellon University
Home Town, State (Country)
Newmarket, NH
Years Attended Boarding School
3
Activities During Boarding School
Cycling Economics Club - CoHead Investment Association - CoHead Outing Club .
Review

Description

Carnegie Mellon University

Exeter offers an incredible level of academic rigor coupled with amazing and diverse students. With small classes held around a Harkness Table, the wonderful students Exeter aggregates create a fantastic learning environment. . .

NYU

The most unique, and in my opinion best, thing about Exeter is the Harkness method. You won't be lectured by teachers all day but will instead be expected to learn and help to teach others. . .

Cornell University

The Harkness table was one of the best things that ever happened to me. As a low income student coming from a very reserved community, and a school where talking was discouraged, Exeter quickly became. . .

University of the Virgin Islands

The implementation of the Harkness method in all aspects of learning makes Exeter stand out from all other boarding schools that I am familiar with. It requires you to be quick, some days it was. . .

University of Washington

The Harkness method in every class room, including all the math and science classes, definitely makes Exeter stand out from every other school. As a student, you feel engaged and motivated to succeed, and you. . .

Show more reviews

(9

reviews)
May 10, 2018
The ideas and suggestions offered here are aimed at the small to medium-sized schools which have limited marketing resources.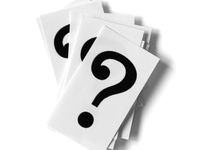 May 09, 2018
Inevitably at some point while you are looking at boarding schools, your child will ask what it's like living at boarding school. Here are some answers to those questions.
May 03, 2018
The quality of a summer camp depends very much on the quality and experience of the folks running it. When you select a summer program run by a boarding school, you are getting a program with experienced, well-organized professionals at the helm. More here.