Lawrenceville School - Review #5
About the Author:

College Enrolled
Amherst College
Home Town, State (Country)
EAST WATERTOWN, MA
Years Attended Boarding School
2
Activities During Boarding School
Team Captain of Varsity Softball. Coached and played House Ultimate Frisbee. Varsity Ice Hockey.
Review

Description

New York University

The house system is unique to different boarding schools and the dress code.. . .

Bowdoin College

One of the most notable aspects of Lawrenceville is the house system. It is often compared to Harry Potter. After freshman year all students are sorted into the houses they will live in their sophomore. . .

William and Mary

The Harkness method of teaching keeps classes small and interactive. Everyone, including instructors, is seated in an equal position around the table. Harkness classes helped me find my voice and prepared me for work conferences. . .

Califoria Institute of Technology

House system: all students are put into a house their sophomore year, and your affiliation runs really, really deep. On the whole, students love their house, their housemates, and get really into house spirit. It. . .

Amherst College

The location of The Lawrenceville alone is enough to differentiate it from most other competitive boarding schools tucked away in New England. Nestled in a quiet town just 5 miles from Princeton, you get. . .

Show more reviews

(0

reviews)
May 10, 2018
The ideas and suggestions offered here are aimed at the small to medium-sized schools which have limited marketing resources.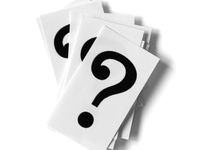 May 09, 2018
Inevitably at some point while you are looking at boarding schools, your child will ask what it's like living at boarding school. Here are some answers to those questions.
May 03, 2018
The quality of a summer camp depends very much on the quality and experience of the folks running it. When you select a summer program run by a boarding school, you are getting a program with experienced, well-organized professionals at the helm. More here.