Lawrenceville School - Review #5
About the Author:

College Enrolled
Amherst College
Home Town, State (Country)
EAST WATERTOWN, MA
Years Attended Boarding School
2
Activities During Boarding School
Team Captain of Varsity Softball. Coached and played House Ultimate Frisbee. Varsity Ice Hockey.
Review

Description

New York University

The house system is unique to different boarding schools and the dress code.. . .

Bowdoin College

One of the most notable aspects of Lawrenceville is the house system. It is often compared to Harry Potter. After freshman year all students are sorted into the houses they will live in their sophomore. . .

William and Mary

The Harkness method of teaching keeps classes small and interactive. Everyone, including instructors, is seated in an equal position around the table. Harkness classes helped me find my voice and prepared me for work conferences. . .

Califoria Institute of Technology

House system: all students are put into a house their sophomore year, and your affiliation runs really, really deep. On the whole, students love their house, their housemates, and get really into house spirit. It. . .

Amherst College

The location of The Lawrenceville alone is enough to differentiate it from most other competitive boarding schools tucked away in New England. Nestled in a quiet town just 5 miles from Princeton, you get. . .

Show more reviews

(0

reviews)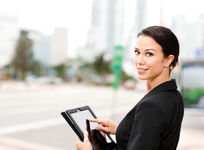 August 14, 2018
An education consultant knows schools. Like any professional he has vast experience in and knowledge of his chosen field.
August 02, 2018
Explore the different types of boarding school options in the US. Find which type of boarding school is most appropriate for you.
July 18, 2018
It makes sense to cast your net widely when looking at boarding schools. Here's why.