Lake Forest Academy - Review #1
About the Author:

College Enrolled
University of California, Irvine
Home Town, State (Country)
Lake Villa, IL, IL
Years Attended Boarding School
4
Activities During Boarding School
I was on the cheerleading squad for 4 years, and was Cheer Captain my senior year. I also ran track for 3 years, and took self defense 1 semester for PE. I participated in plays each semester, and 3 Winter Musicals, one of which I was the dance captain for. I was in Choir for 4 years, a member of the Salsa Dancing Club. Additionally, I was the House Cup Captain for 1 of LFA's four houses.
Daily Schedule:
Weekday
| | |
| --- | --- |
| 6:30 AM | Wake up, get ready, catch train |
| 7:30 AM | Arrive at train station, wait for bus with friends |
| 8:00 AM | Arrive on campus, try to catch breakfast |
| 8:15 AM | Begin classes for the day, unless it was late start |
| 12:00 AM | Usually around now I'd have a free period and eat lunch with friends |
| 1:00 PM | Continue classes for the day |
| 3:00 PM | Finish classes, change for practice with friends |
| 3:30 PM | Attend cheer, track, or musical practice depending on the season |
| 5:00 PM | work out on campus with friends |
| 6:00 PM | eat dinner on campus, catch train, head home and do homework |
Weekend
| | |
| --- | --- |
| 10:00 AM | wake up, eat breakfast, get ready to leave house |
| 12:00 AM | Meet up with friend, drive to campus |
| 1:00 PM | Attend sporting event, participate in sporting event, or participate in on campus activity |
| 5:00 PM | eat dinner on campus |
| 6:00 PM | Either hang out with friend, or go home and hang out with family |
Review

Description

University of California, Irvine

One of the most unique things about Lake Forest Academy are the state of the art facilities. Many buildings have been added and renovated since my time attending, and the campus truly is remarkable now. . .

Northwestern University

Lake Forest Academy is a caring and nuturing place to learn. Each student is assigned to an advisor. Students meet in advisories. Advisors serve as mentors to students, monitor students' academic progress as well as. . .
May 10, 2018
The ideas and suggestions offered here are aimed at the small to medium-sized schools which have limited marketing resources.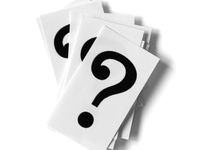 May 09, 2018
Inevitably at some point while you are looking at boarding schools, your child will ask what it's like living at boarding school. Here are some answers to those questions.
May 03, 2018
The quality of a summer camp depends very much on the quality and experience of the folks running it. When you select a summer program run by a boarding school, you are getting a program with experienced, well-organized professionals at the helm. More here.