Delphian School - Review #5
About the Author:

College Enrolled
None
Home Town, State (Country)
Los Angeles, CA
Years Attended Boarding School
5
Activities During Boarding School
While in school, I participated in volleyball, basketball and softball. I was part of the Varsity choir, Writer's club, two plays, as well as the director for the student run play that is done every year. I was also part of the student government for a period of time.
Review

Description

Emory University

Located on the foothills of the coastal range, the Delphian School provides a friendly and peaceful place for students from all over the world. I will miss how students interact with each other. Every individual. . .

N/A

The main aspect of the Delphian School is their method of education and what the program has to offer. The program that they use, the Study Technology program, really helps students understand the things that. . .

Emory University

I just graduated from the Delphian School. I used to go to school in China, and I started my high school education here three years ago. I am so lucky that I chose Delphian and. . .

Internship at Riding Academy in Los Angeles

I loved how every teacher there was your friend. They honestly cared how you were doing, that you had full understanding of all the subjects you were studying and especially that you had a purpose. . .

None

The Delphian School is an amazing place. Between the gorgeous campus, the proficiency based educational model and the fantastic opportunities it provides for it's students, it's truly a one of a kind place. One aspect. . .

Show more reviews

(9

reviews)
May 10, 2018
The ideas and suggestions offered here are aimed at the small to medium-sized schools which have limited marketing resources.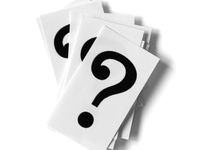 May 09, 2018
Inevitably at some point while you are looking at boarding schools, your child will ask what it's like living at boarding school. Here are some answers to those questions.
May 03, 2018
The quality of a summer camp depends very much on the quality and experience of the folks running it. When you select a summer program run by a boarding school, you are getting a program with experienced, well-organized professionals at the helm. More here.