Delphian School - Review #8
About the Author:

College Enrolled
None
Home Town, State (Country)
Los Angeles, CA
Years Attended Boarding School
5
Activities During Boarding School
While in school, I participated in volleyball, basketball and softball. I was part of the Varsity choir, Writer's club, two plays, as well as the director for the student run play that is done every year. I was also part of the student government for a period of time.
Review

Description

Emory University

Located on the foothills of the coastal range, the Delphian School provides a friendly and peaceful place for students from all over the world. I will miss how students interact with each other. Every individual. . .

N/A

There are two main things that are extremely unique about Delphian. First, is the use of Study Technology. This teaches students how to study, and help them be able to move faster and actually understand. . .

N/A

The main aspect of the Delphian School is their method of education and what the program has to offer. The program that they use, the Study Technology program, really helps students understand the things that. . .

Reed College

It's educational philosophy and school culture. The school emphasizes learning for oneself, not for a test, a grade, or for someone else. It also structures its curriculum around learning for mastery (meaning for knowledge, again. . .

UCD

The school has a special educational system, which I really like. In this school, I learn not only knowledge but also an ability: I am able to learn new things by myself. I became more. . .

Show more reviews

(12

reviews)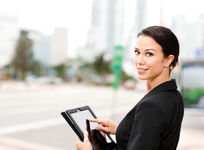 August 14, 2018
An education consultant knows schools. Like any professional he has vast experience in and knowledge of his chosen field.
August 02, 2018
Explore the different types of boarding school options in the US. Find which type of boarding school is most appropriate for you.
July 18, 2018
It makes sense to cast your net widely when looking at boarding schools. Here's why.