Reflections and Advice:
1.) What do you think makes your school unique relative to other boarding schools?
Oldfields is incredibly diverse as well as very supportive while still allowing girls to branch out and be who they want to be they are still supportive.
2.) What was the best thing that happened to you in boarding school?
boarding school allowed me to grow and become my own person away from my parents it also let me become a lot more independent and i became my own person without any pressures from my family. i also learned how to live with other people and go with the flow.
3.) What might you have done differently during your boarding school experience?
when you go to school you have to be able to have an open mind. you cannot go into it being stubborn and not open to trying anything new because almost everything is new at boarding school. be okay with trying new things and experiencing new cultures. do not be afraid to be yourself.
4.) What did you like most about your school?
you will meet friends for life here what accept you for who you are no matter what and the teachers that will teach you here will never let you get behind. cherish every moment you have here because after you leave you will wish you were back at the fields.
5.) Do you have any final words of wisdom for visiting or incoming students to your school?
my favorite place on campus is the fields i love to go dow there and lay in the grass and just be with nature. our campus is so gorgeous and sometimes i take it for granted. also bring a fridge.
Academics:
1.) Describe the academics at your school - what did you like most about it?
academics at Oldfields was one of my favorite parts. we have three 90 minute classes a day and 6 classes in total. the classes alternate every other day. there is at least an hour break in between each class which makes the 90 minute classes not painful and easy to get through the teachers really care about the students and are very involved. one time i missed a teachers class and she came to my dorm that night to get me caught up.
Athletics:
1.) Describe the athletics at your school - what did you like most about it?
athletics at oldfields is mandatory for every student which is really nice because it is a big deal at our school. some sports are more competitive than others like badminton, basketball, lacrosse, and field hockey but we also have JV teams so girls can be comfortable trying any new sport. Sports teams are all very accepting and students are very helpful when you are new to a sport. there is no judgment.
Art, Music, and Theatre:
1.) Describe the arts program at your school - what did you like most about it?
our arts program is really good. our ceramics and art studios as well as the design lab are opened on the weekends if you want and you can go in and work. Music lessons are very good and our musicians are extremely talented. we have talent shows as well as acapella clubs you can join.
Extracurricular Opportunities:
1.) Describe the extracurriculars offered at your school - what did you like most about it?
extra curricular are great at oldfields we have singing clubs, chess,craft,meditation,photo,year book, prom, anime,GSA, becoming globally aware, young democrats, young republicans and so many more. clubs are not mandatory but they are extremely fun and very educational. clubs also give you something even more to be part of other than just oldfields.
Dorm Life:
1.) Describe the dorm life in your school - what did you like most about it?
each dorm is different. some dorms are quiet and some are like one big party. your dorm is your home and dorm parents are chill. you are allowed to decorate your room with whatever you want and make it all your own. admissions does a very good job of pairing you up with a roommate that is the best match. my favorite part about living in a dorm is living with all your best friends.
Dining:
1.) Describe the dining arrangements at your school.
the dinning hall does a good job here by making all different kinds of food. from Jamaican to Chinese to shepards pie they have it all. we also always have a salad bar, panini maker, and ice cream fridge. what i liked most about oldfields dinning was the different kinds of food.
Social and Town Life:
1.) Describe the school's town and surrounding area.
the town around school is very small but there is a super cute coffee shop. 10 minutes away is hunt valley and there are shops and a wegmans and a movie theatre and lots of restaurants. my favorite part is oldfields pays for your movie ticket and there is a trip to hunt valley every Sunday.
2.) Describe the social life at your school - what did you like most about it?
everyone here is very accepting and no one is judgmental, Oldfields has a lot less cliques that other girls schools. my favorite part about the social life here is you end up becoming friends with people you never would have before.
Daily Schedule:
Weekday
Weekend
1:00 AM
sign in in the duty office
1:00 AM
any weekend activity (hunt valley,6 flags, thrift stores, inner harbor, etc)
I truly do believe that the faculty and staff at Oldfields make this school a unique one. Every member of the faculty and staff are invested in the wellbeing and success of every student here. . .
One aspect that O.S has that no other school is how our school is split into Green or White Teams. These team all year have a friendly competition that not only helps you make friends. . .
I would say that the two most prominent thing that make Oldfields unique is May Program. May Program is a learning opportunity for all students whether that be at Oldfields, in the United States, or. . .
Show more reviews (

9 reviews

)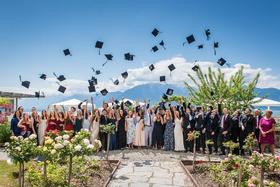 Nurturing Futures: A Journey through Boarding at Haut-Lac School in Switzerland
Nestled in the hills overlooking Lake Geneva in the French-speaking part of Switzerland lies an educational gem that embodies a unique blend of academic excellence, cultural richness and a profound sense of community. Founded over 30 years ago, Haut-Lac International Bilingual Day and Boarding School is now home to both 600 day students and a maximum of 30 boarders from around the world.
What To Wear at Your Job Interview
Navigating job interviews can be stressful, but knowing what to wear shouldn't be. Our comprehensive guide covers the essential dress code tips for men and women interviewing at boarding schools. Make your first impression count with style and professionalism.
Navigating the Modern Maze: Emerging Challenges for Boarding Schools
Explore the pressing challenges facing boarding schools, from marketing difficulties and rising insurance costs to facility maintenance and recruitment of competent trustees and teachers. This article delves into these complex issues and proposes innovative strategies to overcome them.