Oldfields School - Review #2
About the Author:

College Enrolled
connecticut college
Home Town, State (Country)
Washington dc, DC
Years Attended Boarding School
4
Activities During Boarding School
while i was at oldfields i was president of my class, captain of my volley ball team (which was 2nd in championships), i also started my own club where we meditated and explored the music of the 60s and 70s.i also played basketball and varsity softball.
Daily Schedule:
Weekday
| | |
| --- | --- |
| 1:30 AM | A period |
| 1:00 AM | extra help |
| 1:30 AM | B period |
| 1:15 PM | lunch |
| 1:30 PM | C period |
| 1:00 PM | club time |
| 2:00 PM | sports |
| 1:00 PM | community dinner |
| 1:15 PM | free time |
| 2:00 PM | study hall |
Weekend
| | |
| --- | --- |
| 1:00 AM | sign in in the duty office |
| 1:00 AM | breakfast |
| 1:00 AM | any weekend activity (hunt valley,6 flags, thrift stores, inner harbor, etc) |
| 1:00 AM | check in |
| 1:00 AM | dinner |
Review

Description

Muhlenberg College

I don't know what other boarding schools are like, but the teachers and coaches at Oldfields cared about me learning, growing, and being happy in a way I never could have imagined. I was surrounded. . .

connecticut college

Oldfields is incredibly diverse as well as very supportive while still allowing girls to branch out and be who they want to be they are still supportive. . .

Spelman College

Oldfields School was super unique because of many reasons, but I'll choose 2. The class sizes were extremely small, giving students a large amount of one on one time with the teachers. I think at. . .

Salisbury University

Many of the staff members would go out of their way to help you out if you were struggling. You make unique friendships with both the staff and the students when you live on campus. . .

Dickinson College

We had many opportunities to get out into our external community, including ones through our curriculum called "May Program". May Program is a two week program that sets out to bring our girls outside of. . .

Show more reviews

(4

reviews)
May 10, 2018
The ideas and suggestions offered here are aimed at the small to medium-sized schools which have limited marketing resources.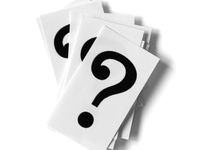 May 09, 2018
Inevitably at some point while you are looking at boarding schools, your child will ask what it's like living at boarding school. Here are some answers to those questions.
May 03, 2018
The quality of a summer camp depends very much on the quality and experience of the folks running it. When you select a summer program run by a boarding school, you are getting a program with experienced, well-organized professionals at the helm. More here.