The Rectory School - Review #1
About the Author:

College Enrolled
Mount Holyoke College
Home Town, State (Country)
Willington, CT
Years Attended Boarding School
2
Activities During Boarding School
Choir, Musical Theater, Orchestra, Tennis Tea, Track team, Soccer tea,, and the fencing team
Review

Description

Mount Holyoke College

Rectory has far more resources than a typical middle school and has a very significant international student population that allows you to meet students from all over the world.. . .

Cornell University

The Rectory School is focused on building a child's character, confidence, scholarship, and social/emotional development.. . .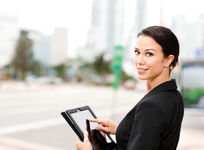 August 14, 2018
An education consultant knows schools. Like any professional he has vast experience in and knowledge of his chosen field.
August 02, 2018
Explore the different types of boarding school options in the US. Find which type of boarding school is most appropriate for you.
July 18, 2018
It makes sense to cast your net widely when looking at boarding schools. Here's why.