Reflections and Advice:
1.) What do you think makes your school unique relative to other boarding schools?
The close student/teacher relationships Natural environment to hike and live in Arts focus
2.) What was the best thing that happened to you in boarding school?
I grew so much as an artist and as a person. I learned how to navigate the art world, I took experiences from my classes, and had the best possible high school experience socially. It was hard, but so so worth it.
3.) What might you have done differently during your boarding school experience?
Put yourself out there!! Being a part of the IAA community is what makes the long hours worth it.
4.) What did you like most about your school?
The loving, wacky, bizarre, loud, wonderful community of students and teachers.
5.) Do you have any final words of wisdom for visiting or incoming students to your school?
Hiking to the point is the best place on the mountain to watch the sunset.
Academics:
1.) Describe the academics at your school - what did you like most about it?
The close relationship between teachers and students was so valuable to me. Being in small classes and on a first name basis with the teacher really facilitated deep discussions and interesting projects. The workload, especially for Honors classes, was definitely challenging, but provided a lot of growth for me.
Athletics:
1.) Describe the athletics at your school - what did you like most about it?
There is no athletics program, which I love! We took hikes in PE, an artists dream.
Art, Music, and Theatre:
1.) Describe the arts program at your school - what did you like most about it?
Our whole school revolves around the arts. Every student spends up to 9 hours a day on their particular art form, putting on professional-grade productions and curating gallery shows. The artists here grow so much on their time through the intense focus and classes in Visual Arts, Dance, Music, Theater, Creative Writing, and Fashion.
Extracurricular Opportunities:
1.) Describe the extracurriculars offered at your school - what did you like most about it?
With such intense arts and academics, there is not a lot of room for extra curricular, and most students do not take them.
Dorm Life:
1.) Describe the dorm life in your school - what did you like most about it?
I was a day student, so did not participate in dorm life much. My friends liked it.
Dining:
1.) Describe the dining arrangements at your school.
The dining hall is great. The staff work super hard to take care of us, there is always a fresh salad bar, and meals are the best times to hang out with friends and teachers.
Social and Town Life:
1.) Describe the school's town and surrounding area.
I have lived in Idyllwild my whole life, and it is like no other place. It is very quirky, very small, and very beautiful.
2.) Describe the social life at your school - what did you like most about it?
The community is very tight-knit and very supportive. Everyone goes to each other's shows and spends so much time together, it would be very hard to feel isolated. I am grateful to have become close with so many artists from all over the world, and I love the people there dearly.
Daily Schedule:
Weekday
Weekend
2:00 PM
Working on projects in the studio!
Idyllwild Arts Academy is renowned for its dedication to providing a comprehensive arts education. The school serves pupils in grades 9 through 12 and provides a wide variety of artistic disciplines, such as music, dance. . .
Comprehensive Arts Education: Idyllwild Arts Academy's dedication to providing a comprehensive arts education is one of its standout features. The academy offers a wide variety of artistic disciplines, including music, dance, visual arts, drama, film. . .
The academy lays a lot of emphasis on encouraging its students' creativity, focus, and artistic expression. A strong academic program is combined with a demanding arts curriculum to give children a well-rounded education. Students are. . .
Show more reviews (

21 reviews

)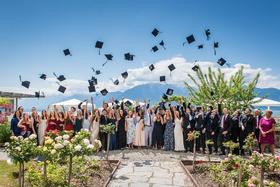 Nurturing Futures: A Journey through Boarding at Haut-Lac School in Switzerland
Nestled in the hills overlooking Lake Geneva in the French-speaking part of Switzerland lies an educational gem that embodies a unique blend of academic excellence, cultural richness and a profound sense of community. Founded over 30 years ago, Haut-Lac International Bilingual Day and Boarding School is now home to both 600 day students and a maximum of 30 boarders from around the world.
What To Wear at Your Job Interview
Navigating job interviews can be stressful, but knowing what to wear shouldn't be. Our comprehensive guide covers the essential dress code tips for men and women interviewing at boarding schools. Make your first impression count with style and professionalism.
Navigating the Modern Maze: Emerging Challenges for Boarding Schools
Explore the pressing challenges facing boarding schools, from marketing difficulties and rising insurance costs to facility maintenance and recruitment of competent trustees and teachers. This article delves into these complex issues and proposes innovative strategies to overcome them.