Ridley College - Review #1
About the Author:

College Enrolled
Trinity
Home Town, State (Country)
Blaine Lake, none
Years Attended Boarding School
5
Activities During Boarding School
Soccer, gymnastics, boxing, cricket, high jump, choir, school newspaper. I was captain on the second team soccer before moving to the First team. I was also Captain of the Gymnastics team for 2 years, winning the cup for best gymnast 2 successive years. I won the high jump in my second last year. I was also lieutenant of a platoon in the Cadet Corps which one the top platoon on inspection day the year the school was named as having the top cadet corps in the country.
Review

Description

Trinity

For me, it was a great experience as a result of a combination of good teachers,mentors and athletics. I graduated 50 years ago and return at least every five years for a class reunion. there. . .

University of Southern California

Ridley college for the most part was quite similar to most Canadian boarding schools. It did however set itself apart with its extremely diverse community, far more than any other boarding schools i've heard of. . .

Western University

At Ridley College, cadets is mandatory. Some may feel this is classifies Ridley as a "military school" or perhaps that it is archaic. To the contrary, cadets teaches the students teamwork, discipline, leadership. . .

Colgate University,Canisius College, SUNYAB

Ridley College is unquestionably Canada's finest boarding/day school. Founded in the 1880s, it has produced generations of leaders in all walks of life. Its motto, "Terar dum Prosim" (loosely - "wear oneself out. . .

Show more reviews

(-1

reviews)
May 10, 2018
The ideas and suggestions offered here are aimed at the small to medium-sized schools which have limited marketing resources.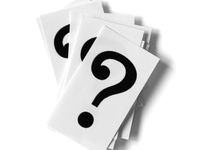 May 09, 2018
Inevitably at some point while you are looking at boarding schools, your child will ask what it's like living at boarding school. Here are some answers to those questions.
May 03, 2018
The quality of a summer camp depends very much on the quality and experience of the folks running it. When you select a summer program run by a boarding school, you are getting a program with experienced, well-organized professionals at the helm. More here.