Buxton School - Review #1
About the Author:

College Enrolled
Wesleyan University
Home Town, State (Country)
Williamstown, MA
Years Attended Boarding School
3
Activities During Boarding School
Work program head, gardening head, editor of the student zine, head of the recreation committee, participant in several theatrical productions, participant in the creative writing club.
Review

Description

Wesleyan University

The most defining aspect of Buxton, in my eyes, was work program. Work program was a time twice a week when students perform the basic maintenance work of the school: cleaning, gardening, raking, chopping the. . .
June 22, 2018
Applying to boarding school requires completing a sheaf of forms. We look at how to accomplish this important task.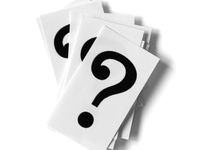 May 09, 2018
Inevitably at some point while you are looking at boarding schools, your child will ask what it's like living at boarding school. Here are some answers to those questions.
May 03, 2018
The quality of a summer camp depends very much on the quality and experience of the folks running it. When you select a summer program run by a boarding school, you are getting a program with experienced, well-organized professionals at the helm. More here.