Reflections and Advice:
1.) What do you think makes your school unique relative to other boarding schools?
My favorite Middlesex tradition is the end of the year dorm dinner. It is a time students come together to be grateful for others in their dorm and show their gratitude for each other. My senior year, the juniors prepared songs, music, videos, dances, and poems for the seniors. One of my favorite spots on campus is the chapel. Although not used often by students, the chapel is an incredibly quiet space. During exams, I studied in that space instead of my room or the library. There is a room in the back of the chapel which has the most amazing views of sunsets.
2.) What was the best thing that happened to you in boarding school?
I will forever cherish the friendships I made at Middlesex. I met a great group of people on the first day of freshmen year orientation and they have been my friends since. The teachers are candid, caring, and, for some reason, all of them are hilarious people. The community is overall very supportive of each other. Teachers and students interact as individuals and not just partners.
3.) What might you have done differently during your boarding school experience?
Throughout my time here, I grew very comfortable with the people I became friends with. If I could re-do my experience, I would branch out to other people more often. There are amazing people in all the grades and I just wish I took the time to get to know everyone more.
4.) What did you like most about your school?
The students and teachers made Middlesex a great place for me. The teachers have been some of the best I have had so far. The students are some of the most interesting I've encountered.
5.) Do you have any final words of wisdom for visiting or incoming students to your school?
Before you leave Middlesex, you should check out the bench across the boathouse. It is in Estabrook and is my favorite place on campus.
Academics:
1.) Describe the academics at your school - what did you like most about it?
The classes average around 12 people. Underclassmen tend to have these bigger classes, but as an upperclassman, classes get significantly smaller. My senior year, three out of six of my classes had less than four people in them. Small settings made for more individualized learning but having the bigger classrooms made class interesting. The workload can prove to be a lot, but there are free blocks and other time-spaces when students can work before study hours.
Athletics:
1.) Describe the athletics at your school - what did you like most about it?
Although I am not very sports inclined, I am supportive of the mandatory sports requirement. It keeps students in shape, creates smaller communities within the school, and introduces students to new things. My freshman year I tried volleyball, squash, and rowing and absolutely loved playing these sports. I continued to play squash and volleyball my sophomore year because of the great experience I had freshmen year. My junior year I made the decision to join the wrestling team and that has been one of the best decisions I have made while at Middlesex. The team was welcoming, funny, and won a lot! I had a great time during the season and forever will cherish my time with them.
Art, Music, and Theatre:
1.) Describe the arts program at your school - what did you like most about it?
On your first two years as a student, you will take four art classes-- art history, drawing, theatre, and music. Although I enjoyed all of these classes, they were introductory courses and not very intriguing. They can, however, introduce students to a certain art path. My junior year I decided to take photography and continued to take classes until the end of my senior year. Whenever I could, I would do homework in the art studio since it was always a quiet space. The photography room was my little haven at Middlesex. The teachers are absolutely amazing! They are all experts in their fields and always willing to help students with their work.
Extracurricular Opportunities:
1.) Describe the extracurriculars offered at your school - what did you like most about it?
There are a few volunteer opportunities-- Open Table, Heading Home, and community service day-- but I wish there were more options. Being in Concord can be a little hindering since we're not near a lot of non-profit organizations. However, the school still places an emphasizes on volunteering and all students do so on community service day. Students run clubs with the help of advisors. Since students do more of the work for clubs, they often don't meet consistently. The ones that do are always a big part of the community, however (for example GSA, Pottery Club, Finance Club, and Campuses Against Cancer). Students are also encouraged to start their own clubs if they wish to do so. The process is very easy and makes it so that we have loads of clubs.
Dorm Life:
1.) Describe the dorm life in your school - what did you like most about it?
Dorms are another small community formed at Middlesex. I have been extremely lucky these last four years and have resided in some great dorms. In my four years here I lived in a single, a double, a triple, and a quad. I made these requests on our rooming selection process and always got what I requested. My senior year dorm takes the cake, however. I was a proctor, so that helped me get to know the students. My dorm became a second family on campus. All the girls were supportive friends, attentive, clean, and friendly. The dorm parents were understanding of us, allowed us to have fun in the dorm without reprimanding us, but also kept a clean, safe dorm. There aren't many delivery options around, but Domino's is always great.
Dining:
1.) Describe the dining arrangements at your school.
The food is not the best. The food quality starts to decline the older you get since you're used to everything Flik puts out. However, you learn how to best use the panini and stir-fry machine to make your own food. There is always a salad, sandwich, and soup bar. The desserts are amazing, though. The cookies, when soft, are a real treat. Six days of the week there are three meals and on Sunday there is brunch instead of breakfast and lunch. There isn't assigned seating, although grades sit together. There is a senior stage that is used by seniors or teams for dinners.
Social and Town Life:
1.) Describe the school's town and surrounding area.
Concord is a quaint, small town, but you can always find something to do. There are a couple of coffee shops students do work in, restaurants we frequent, and a god-send-- CVS. The cheese shop is personally my favorite shop in town. Students often visit Walden Pond, either via walking or Uber. Some venture into West Concord or other nearby towns with shopping malls.
2.) Describe the social life at your school - what did you like most about it?
Because we are such busy students, there isn't much to do socially during the weekday. However, on weekends, there is always something happening. Students receive a weekend activity sheet in which they can sign up for different activities. During longer weekends, the school sometimes finances these trips for those that could not make it home.
Daily Schedule:
Weekday
8:45 AM
Fantasy Literature
Weekend
9:30 AM
Assembly and my first block of the day
6:30 PM
First Saturday check-in
11:00 PM
Check-in for the night
Middlesex is probably the boarding school that is far ahead in terms of student body diversity, and I mean that in a very good way. Between geographical and socioeconomic diversity, you really learn a ton. . .
Great level of focus on developing clear and cohesive writing skills. Write countless essays and spend time working on the technicalities that improve your ability. Great long-standing traditions. We have a beautiful circle that allows. . .
The entire experience was not only unique, it was life changing! It opened my eyes and mind up to world I wasn't familiar with. I was able to meet, connect and bond with students from. . .
Show more reviews (

26 reviews

)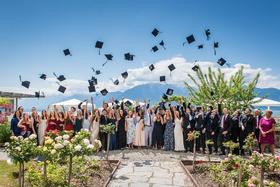 Nurturing Futures: A Journey through Boarding at Haut-Lac School in Switzerland
Nestled in the hills overlooking Lake Geneva in the French-speaking part of Switzerland lies an educational gem that embodies a unique blend of academic excellence, cultural richness and a profound sense of community. Founded over 30 years ago, Haut-Lac International Bilingual Day and Boarding School is now home to both 600 day students and a maximum of 30 boarders from around the world.
What To Wear at Your Job Interview
Navigating job interviews can be stressful, but knowing what to wear shouldn't be. Our comprehensive guide covers the essential dress code tips for men and women interviewing at boarding schools. Make your first impression count with style and professionalism.
Navigating the Modern Maze: Emerging Challenges for Boarding Schools
Explore the pressing challenges facing boarding schools, from marketing difficulties and rising insurance costs to facility maintenance and recruitment of competent trustees and teachers. This article delves into these complex issues and proposes innovative strategies to overcome them.