Reflections and Advice:
1.) What do you think makes your school unique relative to other boarding schools?
Mercersburg has a unique community in that everyone is so connected and there really is a sense of family among the students and teachers. Everyone is incredibly kind, welcoming, ambitious, and curious. the relationships I developed with my classmates and teachers over my four years at Mercersburg were tremendous and ones I will never forget. I have fond memories of spending mornings in my teacher's house drinking tea and eating scones while discussing Plato. I feel as though these tight-knit connections really help to further the educational experience and are what I believe helped me the most to grow during my high school career.
2.) What was the best thing that happened to you in boarding school?
My experience at Mercersburgs was defined by the growth I experience while a student. The ways I matured and improved myself were innumerable and I really owe it all to Mercersburg. I have more confidence in myself and my ability, and have the skills to succeed in college and beyond. Probably the most meaningful way this has occurred is through the MAPS program. Through its requirement of a four-week homestay in a foreign country, I was able to leave my comfort zone and spend a month in Germany. Another requirement was a 30-35 page research paper during my senior year. I had never written more than 7 before, and was unsure if I could do it. Ultimately, I did, and it showed me just how much I was capable of.
3.) What might you have done differently during your boarding school experience?
I would have gotten involved sooner. As a freshman, I was a little nervous and did not join as many extracurricular groups or do as many activities as I should have. In later years I took fuller advantage of all Mercersburg has to offer, but I wish I had done it sooner!
4.) What did you like most about your school?
I really could say so much about why I love Mercersburg, but it really comes down to the the memories I made, the connections I created, the lessons I learned, and the things I did. Mercersburg was more than high school to me - it was a home, and I really will never forget it. All the skills I learned at Mercersburg I will carry with me throughout life, and I will stay in touch with the people I knew as much as I can.
5.) Do you have any final words of wisdom for visiting or incoming students to your school?
As for general advice, be active, have fun, take risks, and be happy. More specifically: go eat out with for friends as much as possible, Romeo's pizza is better than Mama's, play a sport during Irving-Marshall week, the fifth floor of the library is the best place to study, and Keil Hall is the best dorm on campus. Try everything, get involved, make connection,s and be yourself.
Academics:
1.) Describe the academics at your school - what did you like most about it?
At Mercersburg, classes rarely consist of more than 13 students and are often less than 10. I enjoy the Harkness model which is employed in most history, English, and language classes in which we sit around a round table and have discussion-based classes. The schedule is very nice as well. We only have each class 4 times a week, and it rotates around so we have them at different times each day. Classes are tough, and there is a lot of writing required in higher-level courses, but the workload is definitely manageable and Mercersburg is definitely not a high-stress environment. Classes begin at 8:50 every morning so we always get a good nights sleep and kids are generally very happy and not stressed.
Athletics:
1.) Describe the athletics at your school - what did you like most about it?
I played two varsity sports at Mercersburg and in my opinion the athletics department was generally very good. Our facilities in particular are incredible and were generally better than every high school I visited and even some colleges too. Every student is required to participate in a PGA (performance group activity) every term. This can be a sport, or it can be another activity such as acting or dance. However, those who do not play sports are generally required to do workout each week to ensure that everyone stays in shape. Some of our teams are better than others - for example our swimming team in particular has produced multiple Olympians - but I feel that each teams receives proper support from the school.
Art, Music, and Theatre:
1.) Describe the arts program at your school - what did you like most about it?
As always, the quality of Mercersburg's facilities is incredible compared to other schools. Our Burgin Center for the Arts is an incredible building that gives students all the access they want to the arts. Mercersburg requires two years of fine arts as a graduation requirement, and as such I played in the Band for two years and enjoyed it a lot. I did not choose to pursue the arts beyond that but for those that do there are lots of opportunities. Our theater company, Stony Batter, has a long history and is very well supported on campus. Our dance and fine arts programs as well are fantastic and have produced many awards over the years. There is a range of classes available in the arts and the teachers are great.
Extracurricular Opportunities:
1.) Describe the extracurriculars offered at your school - what did you like most about it?
Mercersburg has an incredible amount of different extracurriculars to offer for a school of its size. There are so many to choose from and everyone can find one to be involved in. Personally, aside from sports I participated in Model UN, was an editor for the Mercersburg News, was a Head Ambassador in the Student Alumni Association, worked as a fellow in the Language Media center assisting students with German, and was a member of the Book Club. Some other popular ones are the Blue Key society for student tour guides and the GSA.
Dorm Life:
1.) Describe the dorm life in your school - what did you like most about it?
Dorm life in Mercersburg is incredible and made my time at Mercersburg special. The rooms are spacious and well-maintained and the teachers who live there are awesome. Mercersburg has three girls' dorms, Fowle, Swank, and South, and four boys' dorms, Tippets, Culbertson, Main, and Keil. All freshman boys live in Tippetts, and all freshman and sophomore girls live in Fowle. After that, you can choose your dorm; priority is given to people in a high grade. Within each dorm there are many great traditions. My dorm for the last two years, Keil Hall, has monthly wing nights where we get together, eat wings and have a great time. We also have an annual hot dog roast at the end of there where we dress up in Hawaiian shirts and hang out with our friends. Each dorm has prefects who are usually senior students who look out for their hall-mates and support them.
Dining:
1.) Describe the dining arrangements at your school.
While I personally believe it could use improvement, our dining service, Sage Dining, was in general very good and meals were always varied. There were some standout meals as well, such as chicken tenders our pepperoni rolls, that made lunch great. At Mercersburg, each lunch during the weekday and Monday dinners are required and we sit at assigned tables. These tables are comprised of students from each grade and rotate every two weeks so we get to sit with most people at the school by the end of the year. Monday night dinners are semi-formal in dress and are generally fancier affairs. There is also a cafe in our student center also run by Sage Dining where students can purchase food, and it is generally pretty good, if overpriced.
Social and Town Life:
1.) Describe the school's town and surrounding area.
The town of Mercersburg has plenty of options for food or shopping if you want it. There is a Mcdonald's, a Subway, a Chinese restaurant, a dollar store, a Rutter's, and more. Student favorites include the always-popular pizza joint Romeo's and the newly opened coffee shop One North. Further afield is a grocery store which is a reasonable walk on a weekend afternoon - although faculty are usually willing to drive students.
2.) Describe the social life at your school - what did you like most about it?
Social life at Mercersburg is unique, as all of your friends live right next to you. It can be fantastic to walk upstairs to get some help with homework or to just hang out. There are so many ways to make friends, and kids at Mercersburg are all very kind and welcoming. Our student center is a popular place for friends to hang out, but it can be done anywhere on campus. The great student activities director Trini Hoffman organizes many events throughout the year, such as trips to the movies, mall, ice-cream, outlets, DC, Baltimore, Georgetown, or NYC, as well on campus events like karaoke, casino night, dances, and more.
Daily Schedule:
Weekday
8:00 AM
Go to breakfast in the dining hall
8:45 AM
8:50 - classes begin
12:00 AM
11:55 Lunch in the dining hall
12:30 AM
After-lunch help period to meet with teachers or nap
4:00 PM
Classes end, go to PGA
6:00 PM
PGA ends, go to dinner
Weekend
12:00 AM
Go to lunch in the dining hall
1:00 PM
Play some tennis with friends
3:00 AM
Walk to Food Lion to stock up on snacks
7:00 PM
Hang out in the student center
9:00 PM
Watch a movie with your friends
11:00 PM
Play video games with your friends
12:00 AM
Go back to your own room to rest
Mercersburg has an incredibly beautiful campus. It is a place for reflection as much as anything else. The gothic chapel is designed by the architect who built Princeton University's chapel, and it carries a rich. . .
Mercersburg has a unique community in that everyone is so connected and there really is a sense of family among the students and teachers. Everyone is incredibly kind, welcoming, ambitious, and curious. the relationships I. . .
Opportunity and Community were the two buzzwords that largely encompass my Mercersburg experience. What lies between these two speaks just as loudly. There is a certain "presence of the present" that exists at Mercersburg that. . .
Show more reviews (

17 reviews

)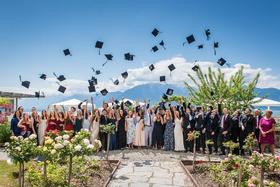 Nurturing Futures: A Journey through Boarding at Haut-Lac School in Switzerland
Nestled in the hills overlooking Lake Geneva in the French-speaking part of Switzerland lies an educational gem that embodies a unique blend of academic excellence, cultural richness and a profound sense of community. Founded over 30 years ago, Haut-Lac International Bilingual Day and Boarding School is now home to both 600 day students and a maximum of 30 boarders from around the world.
What To Wear at Your Job Interview
Navigating job interviews can be stressful, but knowing what to wear shouldn't be. Our comprehensive guide covers the essential dress code tips for men and women interviewing at boarding schools. Make your first impression count with style and professionalism.
Navigating the Modern Maze: Emerging Challenges for Boarding Schools
Explore the pressing challenges facing boarding schools, from marketing difficulties and rising insurance costs to facility maintenance and recruitment of competent trustees and teachers. This article delves into these complex issues and proposes innovative strategies to overcome them.