Steamboat Mountain School - Review #5
Reflections and Advice:
1.) What do you think makes your school unique relative to other boarding schools?
Steamboat Mountain School has two amazing programs International and competitive skiing. All students go through great outdoor experiences together to develop independence and build a strong bond between the students. Class sizes are under ten. The teachers have a knack for giving each student what they need both academically and personally to develop into responsible independent thinkers.
2.) What was the best thing that happened to you in boarding school?
SMS opened my eyes to the world, prepped me to succeed in life, and gave me life long friends.
3.) What might you have done differently during your boarding school experience?
This is a hard one. I think not knowing it all is a key part of any learning experience and making a few mistakes while you figure it out makes you take away more.
4.) What did you like most about your school?
The teachers. They guided us to question and learn on a deeper level. In the process we learned much more valuable lessons than the subjects we studied.
5.) Do you have any final words of wisdom for visiting or incoming students to your school?
There is nothing like a great school in a great mountain town. We are here to not only succeed to to live a rich life and being in Steamboat provided the right balance.
Academics:
1.) Describe the academics at your school - what did you like most about it?
Loved the teachers and personalized attention. The classes are challenging but the teacher and other students are there for anything you need.
Athletics:
1.) Describe the athletics at your school - what did you like most about it?
Steamboat provides amazing opportunities to ski in the resort, train with the Steamboat Springs Winter Sports Club, Hike, Mountain Bike, and more. You can also participate in more traditional sports at Steamboat Springs High School a few miles away.
Art, Music, and Theatre:
1.) Describe the arts program at your school - what did you like most about it?
This wasn't my focus
Extracurricular Opportunities:
1.) Describe the extracurriculars offered at your school - what did you like most about it?
The Steamboat Springs Winter Sports club provided an amazing opportunity to learn from world class coaches and train with top skiers. Nothing else compares for a competitive skier.
Dorm Life:
1.) Describe the dorm life in your school - what did you like most about it?
The dorms were a tight knit community due to the bonding from the outdoor experiences. The other students are always up for helping with homework, having deep talks, and endless fun. Living up in the mountains was a great experience.
Dining:
1.) Describe the dining arrangements at your school.
The food is exceptional and diverse. The cafeteria is a great place to bond and the food is always amazing. I love going back to visit because the food is so good.
Social and Town Life:
1.) Describe the school's town and surrounding area.
What can I say about living in Steamboat. It is an amazing community, the people are friendly, it offers fantastic recreation opportunities and there is something fun to do every day.
2.) Describe the social life at your school - what did you like most about it?
Campus life is great with a really fun group of students who form a tight knit community that succeeds together. Steamboat provides additional social opportunities around sports and other cultural opportunities.
Daily Schedule:
Weekday
2:30 PM
Flex time or ski time
Weekend
10:00 AM
Time to do sports and study.
The faculty's drive to push your limits physically and mentally is fantastic preparation for college and life. The small student body lets each faculty member get to know you personally, facilitating the overall learning experience. . .
It might be a bit surprising to most people when I tell them that my graduating class consisted of nine or that my whole school's student body was around 40. Although many people may be. . .
I can describe one of the most important and unique aspects about SMS in three letters: GIS. The Global Immersions Studies program is one of the most incredible things I have encountered. As of 2013. . .
Show more reviews (

2 reviews

)
Preventing Teen Suicide
Teen suicide is the 3rd largest killer of young adults between the ages of 15-24. You and I can prevent it.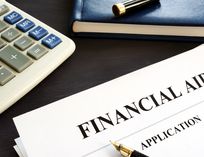 Free Boarding Schools
Thinking about sending your child to boarding school but are concerned that you can't afford it? Here are several free boarding schools as well as several schools that offer tuition-free educations for students from qualified families.
Is Your Skill Set Still On Release 3.0?
If you've been teaching for a while, and find yourself looking for a new position, an updated skill set will help make you competitive in today's job market.