Reflections and Advice:
1.) What do you think makes your school unique relative to other boarding schools?
There are two things that stand out in my memories of Saint Andrews: the friendships I developed with my peers, and the close relationship I had with my teachers. Nearly every teacher at Saint Andrews lived on campus or in the dormatories, and they made themselves available to students at all hours, which really helped me develop as a student. The devotion of the faculty members to teaching was astounding, especially with the younger faculty members who sacrificed their social lives to teach the students. I developed friendships with many of the teachers in extracurricular settings as well. These friendships created an outlet to see the adult view points on issues affecting my life when I could not talk to my parents or simply did not want to talk to my parents. The friends I met at school are my closest friends, and I do not believe we could have developed such great relationships if we had not lived together in such an intimate comunity.
2.) What was the best thing that happened to you in boarding school?
Being at Saint Andrews taught me how to really learn in my classes as opposed to just getting by. This was apparent when I won an award for greatest academic improvement.
3.) What might you have done differently during your boarding school experience?
I would have started participating in more school activities my freshmen year. By not participating in any clubs or activities other than sports I missed out on getting to know many interesting people.
4.) What did you like most about your school?
The school's size allowed for close relationships with the teachers and other students. If it had been a larger school many of the opportunities afforded to me would not have existed.
5.) Do you have any final words of wisdom for visiting or incoming students to your school?
If it is a sunny day, have a meal out on the front lawn and just enjoy the atmosphere.
Academics:
1.) Describe the academics at your school - what did you like most about it?
The classes at Saint Andrews had a substantial workload, but it prepared me for college quite well. The transition into college courses was smooth, which was most likely due to the the rigorous academics at Saint Andrews. There are many advanced math and science courses available, as well as a diverse collection of history courses ranging from US history to East Asian history to the colonial histories of India, Africa and central America.
Athletics:
1.) Describe the athletics at your school - what did you like most about it?
The coaches cared about their players at all levels, and generally stressed having fun and working as a team over winning and being overly competetive. This made playing sports particularly enjoyable.
Art, Music, and Theatre:
1.) Describe the arts program at your school - what did you like most about it?
The teachers in these subjects were particularily strong, and encouraged students to find different artistic outlets. The school has a very strong commitment to the arts, as is apparent with its funding of a new twenty millions dollar art center now being built.
Extracurricular Opportunities:
1.) Describe the extracurriculars offered at your school - what did you like most about it?
Anyone could join or start a club. The closeness of the community helped all the students gain access to different activities. I particularily enjoyed the polar bear club in which students went for dips in the pond on frigid winter mornings.
Dorm Life:
1.) Describe the dorm life in your school - what did you like most about it?
Being close to my friends at all times allowed us to develope close relationships. The dormatory regulations were strict freshmen year, and slowly became less strict until senior year when you had the freedom to choose your own sleeping, and social shedule. The helped prepare me for the sudden freedom from regulation in college.
Dining:
1.) Describe the dining arrangements at your school.
The food was much better than in college dining centers. The required sit down meals kept everyone in the community close.
Social and Town Life:
1.) Describe the school's town and surrounding area.
The town of Middletown is somewhat remote, but the completion of an expressway linking Wilmington (and Philadelphia) to southern Delaware four years created a population boom in the town. The result of this boom is an evergrowing amount of shops and businesses. The campus itself is still slightly removed from town life.
2.) Describe the social life at your school - what did you like most about it?
The fact that we got to see our friends seven days a week was great. I got to know my classmate very well.
Daily Schedule:
Weekday
10:00 PM
Underformers on corridor
10:30 PM
Seniors on corridor
Weekend
8:00 AM
Classes begin (Saturdays only)
11:00 AM
Chapel (Sundays only)
10:45 PM
Underformer on corridor time
11:00 PM
Senior on corridor time
St. Andrews not only has the most incredible ethos but uses that ethos among the student body to do good. The small student population allows no one to slip under the cracks, and it's the. . .
I think that the small student body and close knit community of St. Andrew's makes it very unique. With a student body of only about 300 students, you know everyone's name and they know yours. . .
St. Andrew's feels like a second home to me. The teachers are not only dedicated to education and fostering critical thinking in all disciplines, but also in making the school a comfortable and friendly environment. . .
Show more reviews (

10 reviews

)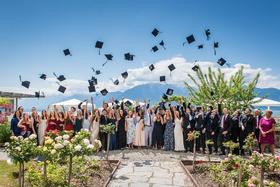 Nurturing Futures: A Journey through Boarding at Haut-Lac School in Switzerland
Nestled in the hills overlooking Lake Geneva in the French-speaking part of Switzerland lies an educational gem that embodies a unique blend of academic excellence, cultural richness and a profound sense of community. Founded over 30 years ago, Haut-Lac International Bilingual Day and Boarding School is now home to both 600 day students and a maximum of 30 boarders from around the world.
What To Wear at Your Job Interview
Navigating job interviews can be stressful, but knowing what to wear shouldn't be. Our comprehensive guide covers the essential dress code tips for men and women interviewing at boarding schools. Make your first impression count with style and professionalism.
Navigating the Modern Maze: Emerging Challenges for Boarding Schools
Explore the pressing challenges facing boarding schools, from marketing difficulties and rising insurance costs to facility maintenance and recruitment of competent trustees and teachers. This article delves into these complex issues and proposes innovative strategies to overcome them.