St. Andrew's School, DE - Review #12
About the Author:

College Enrolled
Haverford College
Home Town, State (Country)
Haverford, PA
Years Attended Boarding School
4
Activities During Boarding School
varsity soccer, varsity squash, varsity baseball, peer tutoring program, residential leader/advisor, French club, the polar bear club, and Saint Andrews Indoor Soccer League (organizer and player)
Daily Schedule:
Weekday
| | |
| --- | --- |
| 8:00 AM | Classes begin |
| 3:30 PM | Classes end |
| 4:00 PM | Sports practices |
| 7:30 PM | Study Hall |
| 10:00 PM | Underformers on corridor |
| 10:30 PM | Seniors on corridor |
Weekend
| | |
| --- | --- |
| 8:00 AM | Classes begin (Saturdays only) |
| 10:30 AM | Classes end |
| 11:00 AM | Chapel (Sundays only) |
| 10:45 PM | Underformer on corridor time |
| 11:00 PM | Senior on corridor time |
Review

Description

Davidson College

I think that the small student body and close knit community of St. Andrew's makes it very unique. With a student body of only about 300 students, you know everyone's name and they know yours. . .

Johns Hopkins University

St. Andrew's is such a unique place, and it would be impossible to choose just one thing that separates St. Andrew's from any other boarding school. The most obvious difference is probably that St. . .

Georgetown University

I believe that St. Andrew's offers a unique campus life because it only accepts full-time boarders. As a result, students and teachers have a unique relationship that feels more like family than familiar. . .

Wesleyan University

The amazing quality of relationships is unique to the St. Andrew's experience. The school's effort to refrain from a technology dependent social culture forces students to interact with each other. Also, the wonderful student-teacher relationships. . .

Princeton University

St. Andrew's has a focus on holistic growth and a dedication to community. The academics are rigorous and engaging, and I made incredibly close friendships thanks to dorm life. But above all I can say. . .

Show more reviews

(7

reviews)
June 22, 2018
Applying to boarding school requires completing a sheaf of forms. We look at how to accomplish this important task.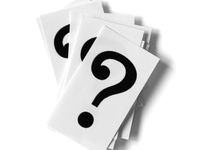 May 09, 2018
Inevitably at some point while you are looking at boarding schools, your child will ask what it's like living at boarding school. Here are some answers to those questions.
May 03, 2018
The quality of a summer camp depends very much on the quality and experience of the folks running it. When you select a summer program run by a boarding school, you are getting a program with experienced, well-organized professionals at the helm. More here.