Reflections and Advice:
1.) What do you think makes your school unique relative to other boarding schools?
There is no place in the world quite like Subiaco Academy and there is no experience in the world like the Subiaco Academy experience. It has changed and evolved substantially since I started there in the 1980's but some things remain a constant. Academically, recently they averaged 30 on the ACT with 100% acceptance to various universities around the country. The spiritual formation that takes place along with the parallel curriculum produces a well rounded young man that is equipped for the challenges of this world. We have noticed a powerful transformation in our oldest son after just one year. Our youngest son starts this year. Perhaps what we have noticed the most is the enthusiasm to remain on campus or get to campus each day to participate in both in-class and extracurricular activities. Our son is developing each day mentally, physically/athletically, socially and spiritually. The future is never guaranteed, but I frequently tell those that ask, that this is as close to a sure thing as you can get, as far as insuring success is concerned. We couldn't be happier for our sons and for their futures and we are elated that they have the opportunity to learn in such a peaceful environment.
2.) What was the best thing that happened to you in boarding school?
Subiaco Academy rerouted my future, drastically. While there I changed from being an academically low performer to taking a place in the National Honor Society. The requirements for admittance are more stringent that in the past but it has resulted in a better student body. That has helped my son. Had I not attended, my life would be drastically different today. Thankfully, my father pushed me and didn't allow it to be "my decision" to go there. He made me stay there because he knew it would be best for me. He was right. After graduation, I watched friends struggle in college for years thinking, this is easy compared to what we did at Subi.
3.) What might you have done differently during your boarding school experience?
My advice to those considering Subiaco Academy is manifold. First, for parents, commit to the process. Let the school work for you and with you. Believe that they have your child's best interest at heart. Those folks aren't getting wealthy up there. They are there because they love that place. Your son will too one day if you don't rescue him from adversity when it rears it's head. As far as a student attending I would say, participate in as many activities as possible from the competition field to the stands as a fan. Also, what makes you popular or well liked at Subiaco isn't necessarily the same things that make you popular at your old school. Athletes for example don't enjoy a preferential status that places them above the rest of the student body. If a kid is a good football player that is simply his thing. There is a kid there right now that is an excellent cello player. He plays bass in the Jazz band. That is HIS thing. Academics are celebrated and held in higher regard, slightly, in my opinion.
4.) What did you like most about your school?
The emphasis on the individual and the finished product I see graduating every year. It is commonplace for our top students to be snatched up by the military academies or various Ivy League schools. Just a few years ago, we had two at the Naval Academy and one at West Point, all at the same time. They know what they are doing. Simultaneously, student are pushed to learn self reliance, a skill that will hopefully help them raise my grandchildren.
5.) Do you have any final words of wisdom for visiting or incoming students to your school?
My final words of advice to prospective students are simply that over the next 10 years you are going to make all the decisions that will determine how the next 50 years goes. Don't make those decisions based of remaining comfortable. Nothing grows in the comfort zone. Push yourself TODAY to develop and thereby carve out a better future for yourself. Risk being bored as boredom is the mother of creativity. And consider Subiaco Academy, if you are a talented multifaceted kid or if you wish to become one. Get busy today on the rest of your life. Parents, little birds often don't want to leave the nest on their own. They require a nudge from time to time. I often hear parents say, "well, we'll leave this decision up to him. If he wants to come we will send him." Really? If he had cancer and didn't like chemo, would you allow him to decide to discontinue it? Often kids don't want to be pushed to realize their potential. Those same parents often come back years later to say, "i wish i had just sent him. It would have been so good for him." Too little, too late. Those parents get to wonder forever. We often find out our kids are stronger than both we or they thought. Give it a look. At least know what you are turning down. Good luck to you!
Academics:
1.) Describe the academics at your school - what did you like most about it?
Academically, my son that attended this past year was challenged and he responded. At his previous school they were kind enough to give him extra work to keep him busy. That isn't necessary anymore. The academic competition is good-spirited but intense. They student body is full of young men who have their own expectations of performance. My son passes genius level intelligence each day in the hallway. Now he strives to match it. He receives direction from all staff. The school is small enough that everyone knows everyone else on campus. That is by design. Your son won't be a number here, he will be a member of a community, and eventually a brotherhood of alumni, residing all over the world.
Athletics:
1.) Describe the athletics at your school - what did you like most about it?
When I was there years ago, other than basketball and tennis (which has always been competitive) our athletic programs struggled. That isn't the case anymore. Subiaco Academy, being a tiny school, recently transitioned to 8 man football and has played for the state championship both times in the past two years. A baseball program that was resuscitated about 20 years ago have been making nice progress as well. Last year wrestling was started, and several players did very well on the state level. They offer swimming and a consistently high performing tennis program. Basketball is made to compete 1-2 levels up by the Arkansas Athletics Association because of their private school status. It is routine now for this 4A school (which should be 2-3 A by population) to compete and defeat 7A schools (Arkansas' highest division/schools that have hundreds and hundreds of kids to choose from). My son is a basketball player and very committed. The coaching staff takes his development very seriously and works with him, sometimes on an individual basis (when acceptable per AAA guidelines).
Art, Music, and Theatre:
1.) Describe the arts program at your school - what did you like most about it?
My son plays in the Subiaco Jazz Ensemble. What I liked most about this past year was traveling with the SJE to San Antonio Texas to watch him play at the Hard Rock Cafe on the Riverwalk in San Antonio. Yes, that happened. Following theJazz band has been among the most treasured memories from this past year.
Extracurricular Opportunities:
1.) Describe the extracurriculars offered at your school - what did you like most about it?
Fr. Cassian's chess club is an area of enjoyment for my son but only a fraction of what is available thru their enrichment program (STEM, art, etc).
Dorm Life:
1.) Describe the dorm life in your school - what did you like most about it?
Each dorm has its own staff member in charge. The dorm I stayed in when I was there as a senior (the best building) is now the least favorite place to stay, lol. Several upgrades have been made to assure that your son will have privacy while maintaining supervision. My son attends during the day only but at times, when scheduling demands, he stays in a spare room overnight to leave early for competitions or events the next day.
Dining:
1.) Describe the dining arrangements at your school.
Subiaco Academy has its own chef who is also an Alumni I believe. The food is quite good I am told. Due to the vast and diverse population, pleasing everyone, all the time is next to impossible. However, the chef talks to each kid periodically and tries to prepare a meal from that kids home country for all the student body to try. Often the students themselves are allowed to help in some capacity.
Social and Town Life:
1.) Describe the school's town and surrounding area.
Subiaco is nestled in the foothills of the Ozarks in the tiny town of Subiaco, Arkansas. There is little in the way of distraction and the school is the biggest attraction in town for a young man. The school is attached to and shares a campus with Subiaco Abbey, a Benedictine monastery.
2.) Describe the social life at your school - what did you like most about it?
The social life there is engaging. My son is either at school or trying to get back to school.
Since its foundation, Subiaco Academy have sought to nourish students not only knowledge but also moral principles through Catholic teachings and education. Subiaco's emphasis on the Catholic value includes mandatory attendance in Wednesday mass during. . .
There is no place in the world quite like Subiaco Academy and there is no experience in the world like the Subiaco Academy experience. It has changed and evolved substantially since I started there. . .
2022-2023 will be my 3rd year at Subiaco Academy. I am a senior. Subiaco is an awesome school where students develop character, faith, and Brotherhood. It is a. . .
Show more reviews (

1 review

)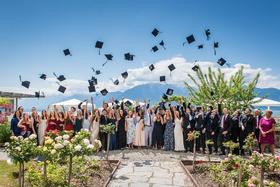 Nurturing Futures: A Journey through Boarding at Haut-Lac School in Switzerland
Nestled in the hills overlooking Lake Geneva in the French-speaking part of Switzerland lies an educational gem that embodies a unique blend of academic excellence, cultural richness and a profound sense of community. Founded over 30 years ago, Haut-Lac International Bilingual Day and Boarding School is now home to both 600 day students and a maximum of 30 boarders from around the world.
Navigating the Modern Maze: Emerging Challenges for Boarding Schools
Explore the pressing challenges facing boarding schools, from marketing difficulties and rising insurance costs to facility maintenance and recruitment of competent trustees and teachers. This article delves into these complex issues and proposes innovative strategies to overcome them.
What To Wear at Your Job Interview
Navigating job interviews can be stressful, but knowing what to wear shouldn't be. Our comprehensive guide covers the essential dress code tips for men and women interviewing at boarding schools. Make your first impression count with style and professionalism.