Reflections and Advice:
1.) What do you think makes your school unique relative to other boarding schools?
The key to the educational setup of Phillips Exeter is the Harkness method of teaching. Modelled around a round table, every class is limited to 14 students and is taught around a round table as a discussion, rather than a lecture. This applies as much as to math and science as to English and history. Instead of "teaching," the instructor's job is to stimulate and develop discussion relating to the course's topics. In this way students take an active role in their learning. This has the added benefit of teaching how to discuss and argue, a skill which is taught very rarely if ever to high school students (one example would be a debate club). A person knows something only as well as they can demonstrate their knowledge. Exeter's teaching method is designed around that concept, forcing students to demonstrate their knowledge every class rather than just for tests and assignments, and that's why it works. I only wish my college taught classes in this manner.
2.) What was the best thing that happened to you in boarding school?
Boarding school forces you to interact with other people constantly, something that high school does not. Being able to live with other people has made my relationships with all my previous friends and my family much healthier.
3.) What might you have done differently during your boarding school experience?
I would have taken a few more English courses, as I realized I wanted to be an English major only after I left.
4.) What would you never want to change about your school?
The teaching method. It's perfect--should never be touched.
5.) What things could be improved about your school?
Exeter needs to become more liberal with its management of its students and give them more room to breathe and live.
6.) Do you have any final words of wisdom for visiting or incoming students to your school?
Go Ewald North!!!
Academics:
1.) What did you like best about your school's academics?
The professors were stellar. I would have never thought that so many brilliant people could be found teaching at a high school. Nearly every professor was nationally renowned for his or her field. To be surrounded by that kind of intelligence and experience, and to have it readily available to you, is a true gift.
2.) What did you like least about the academics in your school?
The students at Exeter drive themselves uncontrollably to excel at everything they put their hands to, and despite the school's efforts to relieve some pressure, the academics often felt overwhelming because of the lofty expectations that students had of themselves when they came into the school.
Athletics:
1.) What did you like best about your school's athletics?
The athletic department allowed us to host our own Ultimate Frisbee Tournament, which became one of the most successful Juniors Ultimate Frisbee Tournaments in the country.
2.) What did you like least about the athletics in your school?
We had trouble beating our rival Andover in football regularly. Very annoying.
Art, Music, and Theatre:
1.) What did you like best about your school's art program?
Theatre and music at Exeter were incredible. The instructors available to the student were unbelievable.
2.) What did you like least about your school's art program?
The incredible talent of many students in the arts sometimes intimidated students from auditions.
Extracurricular Opportunities:
1.) What did you like most about the extracurricular activities offered at your school?
Everything on earth was available, and if it wasn't, you could start it yourself and would have no trouble getting funding.
2.) What did you like least about the extracurricular activities offered at your school?
Academics did not leave much free time. Also, Exeter did not allow students to miss class for extracurricular activities for any reason at all.
Dorm Life:
1.) What was the best thing about dorm life in your school?
The dorm staff are your professors, and they take an active role in your life as your friend.
2.) What did you like least about dorm life?
Being fairly restricted in terms of nightlife.
Dining:
1.) What was the best thing about your dining arrangements?
Dining services at Exeter often served special meals of a much higher quality to keep students happier. They have prepared many of the most elaborate and delicious feasts that I have ever seen.
2.) What did you like least about your dining arrangements?
Towards the end of the year the dining halls tended to serve the same thing over and over, which was whatever they had left.
Social and Town Life:
1.) How welcome did you feel by the other students when you first arrived at the school
Many students arrive each year, so one never feels like the new kid. You just get to know your dormmates and your classmates, and everything falls into place.
2.) Describe the level of diversity and integration of students in your school:
Exeter has become a FAR more diverse school than its reputation would expect. In my dorm of 36 students we had people from 10 different countries, 15 different cultures, and 7 different religions, and we all were close friends by the end of the year.
3.) Describe typical fun activities you did on a weekend:
Movies, basketball, trips to the mall, trips to Boston, dorm wrestling.
4.) What was the town like?
The town of Exeter is incredibly charming, and if you need some of the chain things, they can be reached by Exeter's shuttle service. There were some great restaurants in town, a movie theatre, and several video rental places, to name a few stores.
Daily Schedule:
Weekday
10:00 PM
Check-in, then homework/socializing
Weekend
2:30 PM
Order a sub sandwich from Romeos, Watch tv (normally sports or a movie)
10:00 PM
Check-in; socialize
Phillips Exeter is distinct for its use of the Harkness Method and its unique athletic opportunities afforded by a robust alumni network and excellent teachers from various high-level academic positions within their fields. Harkness, a. . .
The use of the Harkness table. The discussion based, or flipped, classroom is what truly separates Exeter from all other private schools. . .
The Harkness table is used in all classrooms, facilitating discussion and exploration of subjects that allow students to take the reins on their own education. With classes averaging 12 students or fewer, every student is. . .
Show more reviews (

27 reviews

)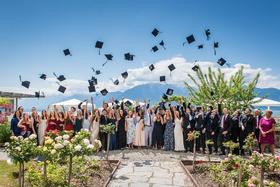 Nurturing Futures: A Journey through Boarding at Haut-Lac School in Switzerland
Nestled in the hills overlooking Lake Geneva in the French-speaking part of Switzerland lies an educational gem that embodies a unique blend of academic excellence, cultural richness and a profound sense of community. Founded over 30 years ago, Haut-Lac International Bilingual Day and Boarding School is now home to both 600 day students and a maximum of 30 boarders from around the world.
What To Wear at Your Job Interview
Navigating job interviews can be stressful, but knowing what to wear shouldn't be. Our comprehensive guide covers the essential dress code tips for men and women interviewing at boarding schools. Make your first impression count with style and professionalism.
Navigating the Modern Maze: Emerging Challenges for Boarding Schools
Explore the pressing challenges facing boarding schools, from marketing difficulties and rising insurance costs to facility maintenance and recruitment of competent trustees and teachers. This article delves into these complex issues and proposes innovative strategies to overcome them.