Tallulah Falls School - Review #2
About the Author:

College Enrolled
University of Georgia
Home Town, State (Country)
Clayton, GA
Years Attended Boarding School
1
Activities During Boarding School
Volleyball captain Basketball captain Fellowship of Christian Athletes huddle leader National Honor Society Tri-M Music Honor Society
Review

Description

Syracuse University

Tallulah Falls School had a mandatory work program. The students participated in the cleaning of campus, assisted in cooking meals, and other various jobs. I thought going into it that the work was a bit. . .

University of Georgia

I attended Tallulah Falls for one year as a day student. This school is unique because there are so many different kinds of people that attend and work there. You have the opportunity. . .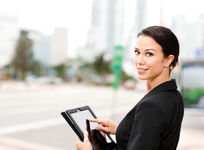 August 14, 2018
An education consultant knows schools. Like any professional he has vast experience in and knowledge of his chosen field.
August 02, 2018
Explore the different types of boarding school options in the US. Find which type of boarding school is most appropriate for you.
July 18, 2018
It makes sense to cast your net widely when looking at boarding schools. Here's why.