Application Help
Student Member Account:
A student member account lets you save schools and pre-fill your user information each time you make an inquiry. It also allows you to keep track of the schools where you've inquired, be reminded of open-houses and important application dates, and access tools that simplify your school search process. Don't have an account yet? Create an account.

Go to: Student Member Account
Application Calendar:
A calendar of key application dates that you should keep in mind - a guideline of what to do and when to do it.

Go to: Application Calendar
Find Educational Consultants:
A directory of educational consultants that offer placements services in college-preparatory and special-needs boarding schools.

Go to: Find Educational Consultants
May 10, 2018
The ideas and suggestions offered here are aimed at the small to medium-sized schools which have limited marketing resources.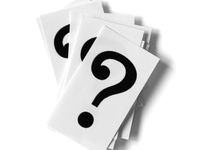 May 09, 2018
Inevitably at some point while you are looking at boarding schools, your child will ask what it's like living at boarding school. Here are some answers to those questions.
May 03, 2018
The quality of a summer camp depends very much on the quality and experience of the folks running it. When you select a summer program run by a boarding school, you are getting a program with experienced, well-organized professionals at the helm. More here.