Application Help
Student Member Account:
A student member account lets you save schools and pre-fill your user information each time you make an inquiry. It also allows you to keep track of the schools where you've inquired, be reminded of open-houses and important application dates, and access tools that simplify your school search process. Don't have an account yet? Create an account.

Go to: Student Member Account
Application Calendar:
A calendar of key application dates that you should keep in mind - a guideline of what to do and when to do it.

Go to: Application Calendar
Find Educational Consultants:
A directory of educational consultants that offer placements services in college-preparatory and special-needs boarding schools.

Go to: Find Educational Consultants
Preventing Teen Suicide
Teen suicide is the 3rd largest killer of young adults between the ages of 15-24. You and I can prevent it.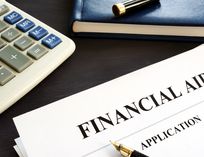 Free Boarding Schools
Thinking about sending your child to boarding school but are concerned that you can't afford it? Here are several free boarding schools as well as several schools that offer tuition-free educations for students from qualified families.
Is Your Skill Set Still On Release 3.0?
If you've been teaching for a while, and find yourself looking for a new position, an updated skill set will help make you competitive in today's job market.