Schools for Students with Learning Disabilities
How to deal with a child who has a learning disability.
Every parent deals with learning issues as their children progress through school. Not understanding math concepts is one thing, but what if you suddenly realize that your child can't read. He just cannot process the characters on the page in order to make sense of them. That's a whole different thing. You need to deal with this issue as it will not disappear. Read the information on
All Kinds of Minds
. Understand that there is much research on learning differences and disabilities. Realize that processing information, developing good study habits, and much more, are important aspects of what you are dealing with.
The National Center for Learning Disabilities
lays out a road map for you.
If you let this go on without remediating it, he's going to have bigger issues as he heads into adolescence. You cannot allow him to become discouraged. It makes so much more sense to begin helping him right now. To delay merely postpones the inevitable.
Assessment
The first thing you need to do is have him assessed professionally. You must find out the parameters of his learning disability. An in depth assessment will look at every aspect of how he processes information. Once that's done then you can begin to plot a course of action.
Choosing a Day or Boarding School
Which is better? Keeping him at home or sending him to a residential school? You can always keep him at home. You can probably find tutors locally. But there's much more to his remediation than just fixing the problem of not being able to read. There are self-confidence issues. Perhaps it just makes more sense to send him off to boarding school where he will have the kind of professional help and individual attention he needs. And 24/7 too. That's why boarding schools which cater to children with learning disabilities are such a good option.
For example, look at one of the first things you see on The Forman School's
website
.
At Forman We Believe In... * that any topic is approachable * that any student can learn * in building confidence * in creating opportunity * in student-centered teaching * that learning should be joyful and purposeful * in building respect and trust * in diversity * in challenges * in high standards * in a safe environment * in community input * in teaching excellence * in learning how to learn * in educating the whole student * that all actions have an impact
How encouraging is that? Focussing on the needs of the whole child, as opposed to simply showing him how to read, is at the heart of what these boarding schools do so expertly and compassionately.
Explore all the schools on our
list of boarding schools
which specialize in teaching students with learning disabilities. Discuss your options with an educational consultant and learning specialist. Plan a course of action which will chart a course for life for your child.
Resources
Learn about the Post-Graduate(PG) Year, and how it can benefit certain students.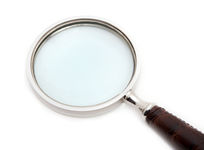 Boarding Schools in a Minute gives an overview of independent residential schools in North America.
No shortcuts exist to filling the seats in your private school. It requires savvy, effective marketing. More here.