Evaluating Schools
Here we'll provide you with information on evaluating boarding schools. From comparing schools to identifying language and sports programs, our articles will help you make an informed decision. Learn the best approach to compare schools, get tips on creating a spreadsheet, and determine where to find the data.
View the most popular articles in Evaluating Schools:
This cry is heard throughout the land as parents try desperately to compare one boarding school against another.
"I can't find any rankings!" "Which is the best boarding school in Massachusetts?" Hardly a day goes by without somebody asking about rankings of boarding schools. I know that you are trying to figure out how one boarding school compares with another so that you can choose the one which is best for your child. You probably even have tried looking for a site which ranks schools. Well, good luck! If you find one, let me know. There is no ranking system for boarding schools that I know of.
Try it yourself. Google "boarding school rankings" or "ranking boarding schools" and review the results. Yes, you will find several lists of "the best schools." However, what are the criteria used to select those schools? Maybe some of them are a good fit for your requirements. Maybe not. So, let's look at the reasons why this is the case.
1. Boarding schools are unique
This is the main reason why it is impossible to rank boarding schools. Each school is unique. Each school does its own thing. Schools are overseen and managed by trustees and faculty who have a particular point of view. For example, a Jesuit boarding school such as
Georgetown Prep
has a quite different approach to curriculum and teaching than
The Putney School
does. Yes, as you look at schools, you can compare basic criteria such as the number of students, what they teacher and the sports programs which they offer.
The broad strokes of the program
Learn why more and more students are choosing to do a gap or post graduate (PG) year at boarding school.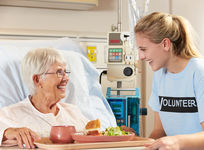 The typical three-month-long summer break gives juniors and seniors a great opportunity to explore a variety of situations and options.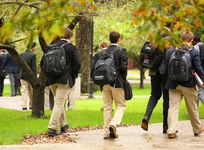 Learning about a school from its website and social media pages is useful as you decide which school to choose. So is hearing what the school's alumni say about their alma mater.