Loomis Chaffee - Review #1
About the Author:

College Enrolled
Middlebury
Home Town, State (Country)
Dover, MA
Years Attended Boarding School
1
Activities During Boarding School
Ice hockey, AP of X, MASO
Daily Schedule:
Weekday
| | |
| --- | --- |
| 9:00 AM | Wake up, shower , food |
| 9:30 AM | Calculus |
| 11:00 AM | English |
| 12:00 AM | Lunch |
| 1:30 PM | The Prophetic Leaders |
| 2:30 PM | Putz around time till sports |
| 3:30 PM | Hockey |
| 7:00 PM | Diner |
| 7:30 PM | Studty time till 9:15 |
| 9:15 PM | Chill time, get some food at the SNUG |
| 10:00 PM | Work time, to be followed by bed time. |
Weekend
| | |
| --- | --- |
| 10:00 AM | Wake up, eat, get ready for the Varsity game. |
Review

Description

New York University

The location of the school definitely shaped the school dynamic of Loomis. It isn't necessarily isolated but it's formed in a very large location of its own. As a result, Loomis is very secure for. . .

Brown University

The unique community feel is certainly special. As an arriving senior, it was tough to get acclimated to a place that people had been at for four years. Some other boarding schools I looked at. . .

Villanova University

Good balance between day students and boarders created a non isolated feeling to the campus. Overall feeling on campus was unified and together. Smaller school population is a reason for this.. . .

Stonehill College

The location of the school in Windsor, CT that was formed into basically an island. This provides some security and well as comfort for the students and faculty living on campus. The campus also was. . .

Brown University

The writing program was quite special. All sophomores had to take a Writing Workshop class where we were taught a particular way of enhancing our analytical skills with "interpretive sentences." We also had workjobs --. . .

Show more reviews

(12

reviews)
May 10, 2018
The ideas and suggestions offered here are aimed at the small to medium-sized schools which have limited marketing resources.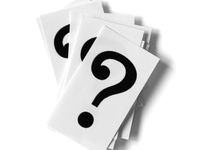 May 09, 2018
Inevitably at some point while you are looking at boarding schools, your child will ask what it's like living at boarding school. Here are some answers to those questions.
May 03, 2018
The quality of a summer camp depends very much on the quality and experience of the folks running it. When you select a summer program run by a boarding school, you are getting a program with experienced, well-organized professionals at the helm. More here.