Reflections and Advice:
1.) What do you think makes your school unique relative to other boarding schools?
I felt like Williston prepared me for life. The school not only taught me much in academics, but enabled me to branch out into other interests and made it possible to pursue these areas throughout my six years attending. With unbelievable fine arts, theatre, athletic, and other extracurricular clubs and programs, Williston is able to embrace students with wide interests. Personally, I found the athletic program to be extremely rewarding both on and off the field. I continue to stay close to many of my teammates years after graduation.
2.) What was the best thing that happened to you in boarding school?
Williston provided a great preparation for Bates College. I was prepared academically, athletically and socially for college life. The transition was seamless.
3.) What might you have done differently during your boarding school experience?
I would not have done anything different in the application process. After coming to visit the school I knew this was the right place for me. I do not regret anything I did at Williston as it has all suited me very well. If I was to do it again, I might diversify my studies a little further.
4.) What would you never want to change about your school?
The atmosphere. Williston is a great community which is able to attend to each individual student and particularly help students excel in their areas of interest. With lots of activities to support the community feeling, the administration both realizes and supports this atmosphere.
5.) What things could be improved about your school?
Williston may be able to change the daily course schedule to allow students to take more of the diverse courses. The number of electives and interesting course offerings exceed the number of available class periods in a day.
6.) Do you have any final words of wisdom for visiting or incoming students to your school?
The only true way to understand the life at Williston is to visit. Contact the Admissions staff and set up an appointment to get a tour, spend a night in the dorm, visit classes. Do everything you can to get a real sense of what the school has to offer. Also find a faculty member that you share interests with. Even during the application process you may be able to find a coach, or an advisor who will be able to support you throughout your years at school.
Academics:
1.) What did you like best about your school's academics?
Williston's academic program was able to suit every student's needs as well as talents. Varying class levels inside of one subject matter provide students with a small class size and a lot of one on one attention. Personally, being able to take four Advanced Placement courses my senior year was extremely beneficial heading into my freshman year at Bates College.
2.) What did you like least about the academics in your school?
While Williston offers a range of coursesbeyond a "regular" high school curriculum, there is not enough time to take all the courses which you feel impelled to study. There are many courses offered by the school which are outside of the structured English, mathematics, science, foreign language departments. The history department is notable for having a wide range of these electives in which students can study in depth certain areas of interest. Some of these elective courses include Economics, Psychology, Hitler and Nazi Germany, and The History of Modern China. I was extremely prepared for college, but my course load was not conducive to a sixth class, and thus I missed out on electives which had caught my interest.
Athletics:
1.) What did you like best about your school's athletics?
I made friends at Williston that have lasted beyond my years at the school. The closest friends I had at school, and still have now, are students I competed with daily. Being apart of a Varsity Soccer team which made the New England Tournament for three years in a row, was an awesome experience. My junior year was notable as our soccer team challenged for the New England title, but fell just short in a great 1-0 battle in the finals.
2.) What did you like least about the athletics in your school?
I had a great experience in athletics at Williston. Up until my sophomore year there was a pep rally which took place in our gymnasium. Teams would put together skits, jokes, and talents to show off to the entire school. Due to a lack of organization this tradition has not taken place the last few years. Due to the popularity of the event and the leadership of our new Athletic Director, I expect the event to be back in the near future.
Art, Music, and Theatre:
1.) What did you like best about your school's art program?
I was not thoroughly involved in the fine arts program, however I was able to appreciate the work of other students from my role as a spectator. There always seemed to be something happening in the fine arts program, whether it was a theatre performance, an art show, or a concert.
Extracurricular Opportunities:
1.) What did you like most about the extracurricular activities offered at your school?
The majority of extracurricular activities on campus were founded, organized, and run by students but overseen by faculty liaison. This creates an opportunity for new students to create clubs of interest within the first weeks of attendance. There are already a number of clubs which current students are involved in. I personally found the Outing Club to be of particular interest.
2.) What did you like least about the extracurricular activities offered at your school?
The lack of frequent events made some activities less appealing when considering joining different groups. However, this did work in favor of some groups such as the Outing club. It was able to organize a few large outings well in advance and then have other smaller trips monthly.
Dining:
1.) What was the best thing about your dining arrangements?
The dining hall at Williston offers a range of food from all over the world. With a full self serve facility students are left to decide what they eat but with a full Deli and Salad, Pasta, and Soup bar students eat well daily.
2.) What did you like least about your dining arrangements?
I always wished the dining hall was open during the class day just for a piece of fruit, or a glass of water. While they serve three full meals a day it would be nice to have the option to have a small snack during the day.
Social and Town Life:
1.) How welcome did you feel by the other students when you first arrived at the school
There was never any feeling of being out of place. Williston is a very inviting community and yearly there are a number of students which are new to the school. Being a part of an athletic team really helped me to get familiar with the school as well as the people here.
2.) Describe the level of diversity and integration of students in your school:
Willistion attracts students from all over the world, including all parts of the United States.
3.) Describe typical fun activities you did on a weekend:
There are trips into Boston and New York City as well as more local trips to Northampton and Holyoke. Northampton has a great downtown and Holyoke has a large mall which students frequent regularly. There are also a large number of activities on campus such as movies, dances, performances and athletic events.
4.) What was the town like?
In the surrounding town, Easthampton there are a number of restaurants, shops, and other businesses. A movie rental store just down the street is a place of frequent visits from students as well as faculty.
Daily Schedule:
Weekday
3:00 PM
Varsity Soccer Practice
10:00 PM
Dorm Closing, have to be back inside your dorm
Weekend
1:00 PM
Varsity Soccer vs. Loomis
3:00 PM
Ring Victory Bell in campus quadrangle
Williston has a great balance of day students and boarding students, which allow students to know and learn more about the area. With a widespread campus in a safe neighborhood and numerous stores and restaurants. . .
Williston was the best community I could've ever established an identity with. My parents teach at the school, so we actually had a house on the campus. I developed close relationships with not only. . .
At a first glance, The Williston Northampton School appears similar to most college preparatory schools. It contains a beautiful New England campus, wonderful and caring teachers, and great athletic and artistic facilities. However, as many. . .
Show more reviews (

14 reviews

)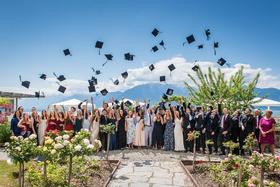 Nurturing Futures: A Journey through Boarding at Haut-Lac School in Switzerland
Nestled in the hills overlooking Lake Geneva in the French-speaking part of Switzerland lies an educational gem that embodies a unique blend of academic excellence, cultural richness and a profound sense of community. Founded over 30 years ago, Haut-Lac International Bilingual Day and Boarding School is now home to both 600 day students and a maximum of 30 boarders from around the world.
What To Wear at Your Job Interview
Navigating job interviews can be stressful, but knowing what to wear shouldn't be. Our comprehensive guide covers the essential dress code tips for men and women interviewing at boarding schools. Make your first impression count with style and professionalism.
Navigating the Modern Maze: Emerging Challenges for Boarding Schools
Explore the pressing challenges facing boarding schools, from marketing difficulties and rising insurance costs to facility maintenance and recruitment of competent trustees and teachers. This article delves into these complex issues and proposes innovative strategies to overcome them.