Reflections and Advice:
1.) What do you think makes your school unique relative to other boarding schools?
Williston was the best community I could've ever established an identity with. My parents teach at the school, so we actually had a house on the campus. I developed close relationships with not only students and alums, but the teachers and staff as well. The campus was small and located in a brilliant spot for developing a sense of diversity and culture.
2.) What was the best thing that happened to you in boarding school?
I matured as a person at Williston by being exposed to real life events, situations and problems. I learned how to be a person and become ready to take on the real world as I move forth in my life. I feel ready to be successful in the music program at my university. I learned how to be responsible academically and throughout daily life situations. People at Williston were able to guide me along on my journey into becoming a better and more structured person.
3.) What might you have done differently during your boarding school experience?
I would have gotten myself involved in things I liked to do more quicker. I didn't start doing theater seriously until my Junior year; a big regret. I would say to not be scared to get involved in something your interested in. People will help you and encourage you to try your best!
4.) What did you like most about your school?
I loved the small community; less than 400 students. It felt like I knew everybody and nobody would ever judge who I was or wanted to be. I felt able to be myself in this community. It was the most accepting place I've been to, thanks to the students and faculty. I wouldn't be the person I am today if I hadn't gone to Williston.
5.) Do you have any final words of wisdom for visiting or incoming students to your school?
Don't be discouraged at your first start in a new place, its always hard at first. Find something you love to do. Meet new people. Make new connections.
Academics:
1.) Describe the academics at your school - what did you like most about it?
I enjoyed the small classroom size. It was easy to develop a connection with a teacher. I was able to gain confidence to express my thoughts in the classroom with the encouragement from my teacher. The academics were challenging, but were achievable by setting goals and knowing I could go the distance the school was requiring me to go. As a freshman, I struggled academically, but as I continued my career at Williston, my confidence in myself began to build. Eventually, I had made it to high honor roll my first trimester of senior year.
Athletics:
1.) Describe the athletics at your school - what did you like most about it?
Though I usually was not a part of the athletic program here, it was a big part of the school. The whole campus would show to the Varsity games dazzled up in their best Williston gear. My sister's career at Williston was mainly based around athletics; she continues to be proud of that association.
Art, Music, and Theatre:
1.) Describe the arts program at your school - what did you like most about it?
I was very involved in the arts at this school. The director of theater was absolutely incredible. I learned so much about myself from her teachings of mindfulness in not only your character in the theater, but of yourself as well. I developed a very special bong with her, and my music director. He is my inspiration for continuing my studies in music. I was able to build a confidence in myself I couldn't find from other conductors of mine. I knew I was able to take on the challenges the music department at universities would have for me.
Extracurricular Opportunities:
1.) Describe the extracurriculars offered at your school - what did you like most about it?
I was a student leader amongst my peers, overseeing what the community is up to day to day! I love being in tune with my school and knowing how I can help people around me. I was inspired to be a better person by the faculty at Williston by them setting fabulous example. It made me want to get involved with my community by volunteering to offer time to helping others!
Dorm Life:
1.) Describe the dorm life in your school - what did you like most about it?
Though I didn't live the dorms, I lived enough on campus to see what dorm life was like. I had many friends who had lived in the dorms. They were nicely sized rooms and clean bathrooms with many stalls and showers. I enjoyed the dorm residence student life that would assist the dorm inhabitants around the hall. They were always helpful and insightful. I loved all of the dorm parents, they were personable and friendly; very approachable!
Dining:
1.) Describe the dining arrangements at your school.
We had many options in our dining hall. We had foods for all sorts of diets. There was always a vegetarian and vegan option for students. We had milk substitutes and other foods for special allergies. The staff was nice and friendly. The dining hall always had what I was looking for; pizza, pasta, sandwiches, cookies, stir-fry, root beer floats, french fries, burgers, etc. Our taste buds were always satisfied!
Social and Town Life:
1.) Describe the school's town and surrounding area.
Northampton is my favorite city in the state by far. It is the most accepting community I have ever been to. The restaurants are amazing, the people are nice, and the shopping is dense! Easthampton has many cute little eating places, like cafes and diners! I personally remember everyone going to local cafes for some coffee, since they were in walking distance of campus! It was a go to for everybody.
2.) Describe the social life at your school - what did you like most about it?
Everyone was social with everyone. You knew everyone! That's how small the school was. The community was small, but dense in diversity. I was able to grow immensely by being exposed to many different types of people, but all having one thing in common; a desire for understanding of one another.
Daily Schedule:
Weekday
3:00 PM
Music Intensive Afternoon Activity
Weekend
1:00 PM
Practice in the music rooms
9:45 PM
Snacks with dorm parents
Williston has a great balance of day students and boarding students, which allow students to know and learn more about the area. With a widespread campus in a safe neighborhood and numerous stores and restaurants. . .
Williston was the best community I could've ever established an identity with. My parents teach at the school, so we actually had a house on the campus. I developed close relationships with not only. . .
At a first glance, The Williston Northampton School appears similar to most college preparatory schools. It contains a beautiful New England campus, wonderful and caring teachers, and great athletic and artistic facilities. However, as many. . .
Show more reviews (

14 reviews

)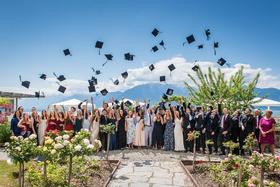 Nurturing Futures: A Journey through Boarding at Haut-Lac School in Switzerland
Nestled in the hills overlooking Lake Geneva in the French-speaking part of Switzerland lies an educational gem that embodies a unique blend of academic excellence, cultural richness and a profound sense of community. Founded over 30 years ago, Haut-Lac International Bilingual Day and Boarding School is now home to both 600 day students and a maximum of 30 boarders from around the world.
Navigating the Modern Maze: Emerging Challenges for Boarding Schools
Explore the pressing challenges facing boarding schools, from marketing difficulties and rising insurance costs to facility maintenance and recruitment of competent trustees and teachers. This article delves into these complex issues and proposes innovative strategies to overcome them.
What To Wear at Your Job Interview
Navigating job interviews can be stressful, but knowing what to wear shouldn't be. Our comprehensive guide covers the essential dress code tips for men and women interviewing at boarding schools. Make your first impression count with style and professionalism.