Reflections and Advice:
1.) What do you think makes your school unique relative to other boarding schools?
At a first glance, The Williston Northampton School appears similar to most college preparatory schools. It contains a beautiful New England campus, wonderful and caring teachers, and great athletic and artistic facilities. However, as many Williston students acknowledge, it is the sense of community that truly makes the Williston Northampton School unique. It is stepping on campus and knowing that you are surrounded by individuals who also aspire to learn, grow, and develop into the beautiful minds that construct, challenge, and transform our society. It is also treating a fellow student and faculty member as a friend and as an essential member of the community. As one Williston student said "The Williston Community is like a family," you learn from teachers and make friends that last for a lifetime.
2.) What was the best thing that happened to you in boarding school?
Williston truly shaped who I am today. I started going to Williston's Middle School in the 7th grade and truly grew up at Williston. The community provided me with great friends, morals, and an academic background, so I do owe Williston for helping me become the person I am today.
3.) What might you have done differently during your boarding school experience?
I would have taken more classes. During my 4 years Williston was a semester program, so I was not able to take as many classes as I would have liked. I mainly stuck to the regular protocol of taking a language, math, history, and one or two arts up to the AP level. However, now Williston provides students with a trimester program, which enables students to take a larger variety of classes that truly interest them.
4.) What did you like most about your school?
The community is the greatest aspect of Williston. Williston is truly a family and the friends and teachers that you meet will last for a lifetime. You end up never wanting to leave, or wishing you could re-live your time at Williston.
5.) Do you have any final words of wisdom for visiting or incoming students to your school?
Make sure to order an ECB on a bagel from the Stu-Bop, and truly cherish your time at Williston. You will love it.
Academics:
1.) Describe the academics at your school - what did you like most about it?
The academics at Williston are at times challenging. When a student is enrolled in AP courses, Varsity Sports, and other clubs and organizations, one's amount of responsibilities can at times seem overwhelming. However, the Williston Northampton School does a wonderful job helping students create a balance between academic work, extracurricular activities, and personal endeavors. Since many of your teachers are also your athletic coaches and advisors, asking for extra-help becomes less of a strenuous task for students. In many cases, teachers work with students after understanding their schedules and soften the work-load for particular weeks if possible. The smaller class-size at Williston also enables students to academically succeed, being that it is easier for students to ask questions and receive 1 on 1 teaching during class. During the spring term of my senior year, I was juggling AP courses and exams, Varsity Lacrosse, Macbeth, and Class Presidential duties like planning Prom. At times my work-load appeared to be over-whelming, but the combination of teachers, advisors, and coaches helped and enabled me to successfully complete my responsibilities while still personally enjoying final semester of high-school. Williston has now prepared me for college, making managing my first year of college simple.
Athletics:
1.) Describe the athletics at your school - what did you like most about it?
At Williston, there is a requirement to participate in athletics for all three seasons (fall, winter, spring) or to participate in an art/music intensive or community service. These options then enable students to compete athletically on a multitude of different sports teams and levels or participate in other activities which suit their personal interests after school. I personally loved playing sports at Williston and it is truly something which I miss. There is no greater athletic experience that playing a soccer, football, and lacrosse game under the Saturday Night Lights of the Berube Stadium. The school spirit shown at these events and any other night game is spectacular.
Art, Music, and Theatre:
1.) Describe the arts program at your school - what did you like most about it?
The Theatre program is amazing. I have been in three Theatre productions and have been amazed at the conclusion of each production. The Williston director always commits extensive work to helping actors understand, develop and transform into their character. The actors themselves are also deeply committed to performing a spectacular show. Whether a student is the lead role or a supporting character, all students work for hours attempting to ensure their personal best performances. The behind the scene work of every Theatre production is stunning. The intricate designs and lighting of every set is mainly student produced and further shows the diverse talents of every Williston student.
Extracurricular Opportunities:
1.) Describe the extracurriculars offered at your school - what did you like most about it?
There has always been a variety of extra-curricular activities offered by Williston. A student can choose from a diverse selection of clubs pertaining to sports, community service, culture, and personal interests. It is also incredibly easy for students to create clubs. I can recall a wide range of students being interested in Ultimate Frisbee my sophomore year, and then within a week's time they created an official Williston organization.
Dorm Life:
1.) Describe the dorm life in your school - what did you like most about it?
I was a day student at Williston, so I never truly experienced the dorm life. However, I did live nearby and spent the majority of my time on campus. From my experience the dorm life is very welcoming and pleasing. Even as a day student, I had many friends who were boarding students and was generally accepted as a dorm member by many of the dorm parents. I can recall countless weekends spent watching CSI, Dexter, or Entourage in a boarding student's room, while eating Antonio's pizza (a local pizza restaurant) until lights out at the dorm.
Dining:
1.) Describe the dining arrangements at your school.
The Williston Northampton School provides a variety of meals in the Birch Dining Commons. The Dining Commons ranges from themed meals like Taco Day and Stir Fry dinner to student favorites like chicken parmesan, and pizza. The Dining Commons contains a salad bar, deli, and vegetarian options on the main entrée table. This provides many healthier options for students and generally on game days a healthier entrée is served. Students are also able to order food to their dorms from local restaurants and buy food from the Stu-Bop (Williston's snack bar located in the Student Center).
Social and Town Life:
1.) Describe the school's town and surrounding area.
The Williston Northampton School is located in Easthampton, MA a town in Massachusetts's Pioneer Valley. The placement of the school is perfect since students are surrounded by diverse opportunities and a vast selection of attractions. The town of Easthampton has various amounts of restaurants; student favorites are: Antonio's Pizza, Riff's Burger Joint, Mt. Tom's Ice Cream and Shelburne Café. Students are also able to enjoy the natural habitat of New England whether it is hiking up Mt. Tom, or fishing in Easthampton's local pond. The Pioneer Valley also provides students with many other opportunities for weekend activities that are promoted by Williston. There are two local malls, located in Hadley (30 minutes from campus) and Holyoke (15 minutes from campus). The town of Northampton (which is a 10 minute drive from Williston) possesses many small local shops and restaurants. Northampton also has a vibrant artistic community enabling students to see local artists and musicians and also perform or have an art show. The numerous colleges in the Pioneer Valley area also provides Williston student's with the unique experience of being able to meet local professors and take classes at local colleges (one student took Arabic during her Senior Year at Smith College). The town gives students a balance of academic, personal and extracurricular opportunities.
2.) Describe the social life at your school - what did you like most about it?
The social life at Williston is fun and incredibly welcoming. I had a wide range of friends, all interested in different hobbies, from different locations, and in different grades. Playing sports and attending other extracurricular enabled me to create lifetime friends who were older than me and younger. These interactions helped me have role models when I was beginning high school and then become a role model as I prepared to go to college. Williston is also incredibly welcoming. Some of my best friends enrolled at Williston their junior and senior years, while some of my friends I had been going to school with since the Williston Middle School. I truly made lifelong friends at Williston.
Daily Schedule:
Weekday
11:30 AM
Lunch (depending on your schedule)
2:00 PM
Classes End. Clubs and Organizations Meet
4:45 PM
Practice Ends (practice times vary from team to team).
8:00 PM
Study Hall Begins (for boarding students)
Weekend
8:30 AM
Classes Begin (only if there are Saturday Classes)
11:30 AM
Classes end (only if there are Saturday Classes)
2:00 PM
Athletic Competitions Begin (Times vary from week to week/length of games vary from team to team)
4:00 PM
Athletic Competitions End
11:00 PM
Check-in (for Boarding Students, although it is possible to sign-out to a Day student's/your house for the weekend)
Williston has a great balance of day students and boarding students, which allow students to know and learn more about the area. With a widespread campus in a safe neighborhood and numerous stores and restaurants. . .
Williston was the best community I could've ever established an identity with. My parents teach at the school, so we actually had a house on the campus. I developed close relationships with not only. . .
At a first glance, The Williston Northampton School appears similar to most college preparatory schools. It contains a beautiful New England campus, wonderful and caring teachers, and great athletic and artistic facilities. However, as many. . .
Show more reviews (

14 reviews

)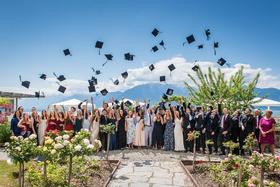 Nurturing Futures: A Journey through Boarding at Haut-Lac School in Switzerland
Nestled in the hills overlooking Lake Geneva in the French-speaking part of Switzerland lies an educational gem that embodies a unique blend of academic excellence, cultural richness and a profound sense of community. Founded over 30 years ago, Haut-Lac International Bilingual Day and Boarding School is now home to both 600 day students and a maximum of 30 boarders from around the world.
What To Wear at Your Job Interview
Navigating job interviews can be stressful, but knowing what to wear shouldn't be. Our comprehensive guide covers the essential dress code tips for men and women interviewing at boarding schools. Make your first impression count with style and professionalism.
Navigating the Modern Maze: Emerging Challenges for Boarding Schools
Explore the pressing challenges facing boarding schools, from marketing difficulties and rising insurance costs to facility maintenance and recruitment of competent trustees and teachers. This article delves into these complex issues and proposes innovative strategies to overcome them.