Randolph-Macon Academy - Review #4
About the Author:

College Enrolled
Virginia Tech
Home Town, State (Country)
Atlanta, GA, GA
Years Attended Boarding School
1
Activities During Boarding School
One of the great things about RMA is that, being a smaller boarding school, all students get ample opportunity to participate in activities. I participated in numerous intramural activities.
Review

Description

Roanoke College

One aspect that I liked most about R-MA was the fact that the classes consisted of no more than twenty students. Having this few students in a classroom meant that as an individual student I. . .

Virginia Tech

Diversity. R-MA offers a wide range of valuable experiences and opportunities (both academic & non-academic) that will certainly propel you to your desired college/university, not to mention have you very well prepared. In. . .

George Mason University

Randolph Macon Academy is a military academy with many aspects of a non-military prep school--chapel for instance. It is also a co-ed military academy, which was great for me (being a woman!). . .

Virginia Tech

Randolph-Macon is unique for 2 reasons: 1) The ROTC experience is quite unique. I think that drilling as a unit really builds friendships and camaraderie among students. It certainly helps the students. . .

Show more reviews

(-1

reviews)
May 10, 2018
The ideas and suggestions offered here are aimed at the small to medium-sized schools which have limited marketing resources.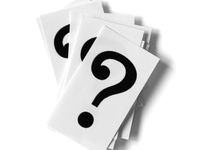 May 09, 2018
Inevitably at some point while you are looking at boarding schools, your child will ask what it's like living at boarding school. Here are some answers to those questions.
May 03, 2018
The quality of a summer camp depends very much on the quality and experience of the folks running it. When you select a summer program run by a boarding school, you are getting a program with experienced, well-organized professionals at the helm. More here.