Chatham Hall - Review #3
About the Author:

College Enrolled
University of Richmond
Home Town, State (Country)
Petersburg, VA
Years Attended Boarding School
4
Activities During Boarding School
I was a member of many theater productions as well as Sextet, our schools a cappella singing group. I also played varsity basketball. Additionally I was Spanish Club President and Vice President of our Student Senate.
Review

Description

Yale University

The most important facet of life at Chatham Hall is the strong sense of community. At atmosphere of care, trust, and kindness is the foundation upon which our school is built. This makes. . .

Texas Christian University

Chatham Hall's advisor program is something really unique that has been so helpful to me - one of the best parts about my experience here actually. Students select an advisor and the groups meet twice. . .

University of Richmond

I feel like our school's Honor Code is stronger than any other school I came across when I was researching schools to possibly attend. It makes for a more trusting and tight knit community. I was. . .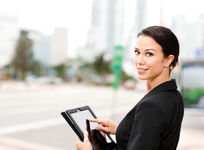 August 14, 2018
An education consultant knows schools. Like any professional he has vast experience in and knowledge of his chosen field.
August 02, 2018
Explore the different types of boarding school options in the US. Find which type of boarding school is most appropriate for you.
July 18, 2018
It makes sense to cast your net widely when looking at boarding schools. Here's why.