Reflections and Advice:
1.) What do you think makes your school unique relative to other boarding schools?
Chatham Hall is the place you go to more fully realize yourself in a place full of friends, mentors, creative thinkers and FUN. Wellness and spiritual life, sports, arts, service to wild intellectual curiosity, an honor code that is lived, believed and upheld, academics that break the mold and did I mention fun with friends? Chatham Hall is the model for what an all girls can and should be because year after year Chatham Hall breaks the boundaries for what it is possible for a boarding school to do and be.
2.) What was the best thing that happened to you in boarding school?
I would not be as good of a person or as successful of a person or as happy of a person as I am today if I had not attended Chatham Hall. Hands down. No argument. No exaggeration. Chatham Hall shaped my character in ways that never would have happened had I not been in that environment. My spiritual life would have been significantly less had a not had my curiosity lit at Chatham Hall. My life would be significantly smaller without the friends I made from all over the country and world. Significantly. Just having best friends from states scattered across the country means so much more than I ever would have realized. It just makes your world that much bigger.
3.) What might you have done differently during your boarding school experience?
I would have hung out even more with my friends. I would have packed WAY less than I packed my freshman year. I would have taken more pictures. My advice to for kids going to boarding school is to wait it through your first week. Boarding school is the best because it is a place where you are surrounded by FRIENDS and it might take a day or 5 to make friends. The most amazing girls, now women and teachers and coaches you will ever know are at Chatham Hall and will become your friends. I knew it was a special place when I was there but it wasn't until I grew up that I realized just how special Chatham Hall is.
4.) What did you like most about your school?
What I like most about the school is how it has gotten even better since I attended. Chatham Hall has kept the traditions and scaffolding that make the culture and community so transformative to me and my friends and propelled the school into the future wit new buildings, fascinating courses, a devotion to wellness, leadership, travel, world leaders on campus and developing the WHOLE person in the modern era.
5.) Do you have any final words of wisdom for visiting or incoming students to your school?
Go Gold! Try everything you can.
Academics:
1.) Describe the academics at your school - what did you like most about it?
I most liked the fact that the classes were small and everyone was so kind that it was a place you could really say WHATEVER you wanted in class.... it didn't matter if my thinking was a bit wacky or my ideas not yet fully formed... I loved that the classes were spaces where you could just be curious. Our teachers were so into whatever they were teaching that excitement about things in the classroom was catching.
Athletics:
1.) Describe the athletics at your school - what did you like most about it?
I was pretty into sports but what I liked most about it was learning sports that I didn't already know. I had never played field hockey. Freshman year I took it for a gym class. By senior year I was a varsity Turtle. I love how deeply ingrained integrity and sportsmanship are in the whole school through the honor code... it just makes sports so much more fun. And while winning conference championships and awards was great.... it was the purple/gold competitions that I loved the most. Every girl is either a purple or a gold and at the end of every season the team captains lead their team in a game. This is where the freshman newbies to field hockey are playing on the same team with the very talented seniors, the team members who are not into sports are taking their passion for the team very seriously and supporting from the sidelines. All year long one game per sport is played and at the end of the year the trophy either goes to the purple team or the gold team. GO GOLD! There are a lot of people who go to Chatham specifically to ride. I was not a rider and am not really into horses. I went to Chatham Hall people the people there are kind- and this I found to be true both on and off the field. While there are a lot of riders at Chatham- and I did take riding for one gym class- it's not something every Chatham girl does and its not something non-riders feel left out of either. On my morning runs I would often stop by my roommates horse to pet her- and I liked that. It is the school spirit that makes the sports amazing.
Art, Music, and Theatre:
1.) Describe the arts program at your school - what did you like most about it?
I was not a dancer (many people were BIG into dance and loved it), I was not into theatre (but I LOVED attending every play and watching my friends do such cool things, I was never into music (but LOVED listening to my friends who took lessons and watching them improve over the years in their performances if they took on an instrument for the first time or marvel at the skill of some of my more talented classmates). I was very into art. I LOVED the art studio. I loved the veracity of projects. I loved having the break in my day to do something so different. I loved my art class friends. I loved the music we listened to during art class. I loved having shows of my work. I loved everything about art class.
Extracurricular Opportunities:
1.) Describe the extracurriculars offered at your school - what did you like most about it?
I loved all the clubs. I liked that it was such a small school that it was fairly easy to be a leader. I like now how Chatham Hall really has taken leadership training to the next level and not only gives you the leadership opportunities but the tools and time to be good at it. There are so many different things girls are into and you can just start a club for about anything. I loved the support everyone would give for the other clubs. If you were into something... no matter how weird... everyone just thought it was cool that you had a thing you were into.
Dorm Life:
1.) Describe the dorm life in your school - what did you like most about it?
I LOVED EVERYTHING ABOUT DORM LIFE. I cannot convey to you how much fun it is to be constantly surrounded by your friends. Every cell in my body smiles as I think about how much fun it is, how silly we were and what fun it really was to be together. I loved our bulletin board and posters and tapestries and collages and playing music ALL THE TIME. I loved all piling in someones room and laughing and chatting and it was just so much fun.
Dining:
1.) Describe the dining arrangements at your school.
The dining room looks different now than when it did when I was young. I specifically liked the "good ice" the salad bar, my roommate liked that you could always get cereal. I actually also really liked some of the kitchen staff. There is a good group of people cooking for us all who are really good at cooking great food and being friendly. Now when I visit school for reunions I love that there is a salad bar at every meal. My roommate loved that they had French toast on the weekends and frozen yogurt all the time.
Social and Town Life:
1.) Describe the school's town and surrounding area.
On Sundays a 1pm there was always the bus to tightsqueeze plaza (isn't that the best name for a shopping center?). I always loved this time of the day and week to get organized and run to the grocery store so I could have extra snacks on dorm or when I wanted some odd food from home or a subway sandwich.Sometimes we would sign out and walk up the hill into town for lunch at the Italian restaurant. I never really went to town all that much but it is a beautiful little town. One year we went into town for the town Christmas celebration to support a teacher who was singing. I had never seen anything so beautiful or wonderful. I come from a city so to see what kind of strong community and togetherness could exist in a small town was beautiful and powerful.
2.) Describe the social life at your school - what did you like most about it?
I LOVED my girl friends and hanging out but truly I was a bit boy obsessed in high school. I went to almost every mixer at other guys schools, would take weekends with friends all the time, I never missed the game (EHS/WFS bonfire, game and weekend with TONS of parents and other boarding school kids). We were all in constant communication and I loved being a part of it all.
Daily Schedule:
Weekday
1:00 AM
I know the schedule has changed in innovative ways.
Weekend
10:00 AM
The schedule has no doubt changed and most of my weekends were busy. Interestingly enough what I miss the most was the nothing time- just hanging around dorm with everyone. We were all doing so much it seemed like we rarely had a totally empty weekend.
The moment you step foot on Chatham Hall's campus you immediately feel at home. You feel the warmth of the community and feel accepted by everyone. Chatham Hall made me the person I am today. . .
Chatham Hall is the place you go to more fully realize yourself in a place full of friends, mentors, creative thinkers and FUN. Wellness and spiritual life, sports, arts, service to wild intellectual curiosity, an. . .
The most important facet of life at Chatham Hall is the strong sense of community. At atmosphere of care, trust, and kindness is the foundation upon which our school is built. This makes. . .
Show more reviews (

2 reviews

)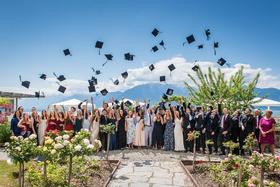 Nurturing Futures: A Journey through Boarding at Haut-Lac School in Switzerland
Nestled in the hills overlooking Lake Geneva in the French-speaking part of Switzerland lies an educational gem that embodies a unique blend of academic excellence, cultural richness and a profound sense of community. Founded over 30 years ago, Haut-Lac International Bilingual Day and Boarding School is now home to both 600 day students and a maximum of 30 boarders from around the world.
What To Wear at Your Job Interview
Navigating job interviews can be stressful, but knowing what to wear shouldn't be. Our comprehensive guide covers the essential dress code tips for men and women interviewing at boarding schools. Make your first impression count with style and professionalism.
Navigating the Modern Maze: Emerging Challenges for Boarding Schools
Explore the pressing challenges facing boarding schools, from marketing difficulties and rising insurance costs to facility maintenance and recruitment of competent trustees and teachers. This article delves into these complex issues and proposes innovative strategies to overcome them.