Chatham Hall - Review #2
About the Author:

College Enrolled
Texas Christian University
Home Town, State (Country)
Victoria, TX
Years Attended Boarding School
4
Activities During Boarding School
I was involved heavily in both the school's choir and Panache, the audition only dance troupe. Beyond all of the technical skills I developed in both disciplines, the groups also afforded me opportunities for travel, which was great. I also participated in volleyball and I performed in a few of the school's musical productions.
Review

Description

Yale University

The most important facet of life at Chatham Hall is the strong sense of community. At atmosphere of care, trust, and kindness is the foundation upon which our school is built. This makes. . .

Texas Christian University

Chatham Hall's advisor program is something really unique that has been so helpful to me - one of the best parts about my experience here actually. Students select an advisor and the groups meet twice. . .

University of Richmond

I feel like our school's Honor Code is stronger than any other school I came across when I was researching schools to possibly attend. It makes for a more trusting and tight knit community. I was. . .
June 22, 2018
Applying to boarding school requires completing a sheaf of forms. We look at how to accomplish this important task.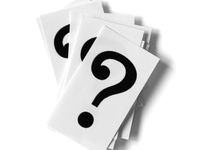 May 09, 2018
Inevitably at some point while you are looking at boarding schools, your child will ask what it's like living at boarding school. Here are some answers to those questions.
May 03, 2018
The quality of a summer camp depends very much on the quality and experience of the folks running it. When you select a summer program run by a boarding school, you are getting a program with experienced, well-organized professionals at the helm. More here.