Reflections and Advice:
1.) What do you think makes your school unique relative to other boarding schools?
The opportunities and resources available at Williston are what set it apart from other boarding schools. Williston's location in the Pioneer Valley gives it access to the five colleges and the many academic resources that accompany colleges. Williston often has lectures or performances from faculty and students at Amherst College, UMass Amherst, and Smith College. Students also have many opportunities to accompany those resources. Students have to option to control the rigor of their classes and the extent to which they immerse themselves in a subject. There are many AP and honor classes available at Williston and students have the choice to stack their schedules with challenging classes or to pursuit a passion such as photography and experiment and grow artistically. With photography classes, and other arts, classes start with Photo 1 and go through Photo 3, a night class, and have a directed independent study on photography. Socially, Williston still maintains its ability to provide opportunities to students. Boston and New York City are not far away and offer concerts, culture, shopping, and many other activities. Skiing is a weekend activity available to students, with mountains 45 minutes away. And Northampton, which is the most common place Williston students travel, has a lot of great restaurants and store and has a very fun atmosphere that students can take advantage of on a weekend afternoon or night. In all aspects of the experience, Williston offers a lot to its students. And students get a lot out of Williston.
2.) What was the best thing that happened to you in boarding school?
Going into boarding school I was already an independent person. But I did learn to perfect my skills as a student. The best thing that happened to me was meeting my friends. I still keep in close contact with them, but the friendships I made there will last me a life time and I know that the memories we made and the good times we had will stay apart of all of us forever. Being surrounded by peers and having the ability to know everyone at Williston develops a fun atmosphere, no matter what you do during your tenure as a student.
3.) What might you have done differently during your boarding school experience?
I would have come freshman year. All freshmen girls are required to live in the same dorm. It is the only time in your Williston career that you get to live with all the people in your grade at the same time. A lot of bonding and memories are created during the first year at Williston, and I would have loved to be a part of it.
4.) What did you like most about your school?
I loved everything about my Williston experience. Although I had challenging classes and difficult times, it was all worth it in the end. And I would not trade my 3 years three for anything. The teachers were the best part, because they taught me life lessons, not only academic lessons.
5.) Do you have any final words of wisdom for visiting or incoming students to your school?
Go to the StuBop and get a ECB (egg, cheese, and bacon on a bagel). It's the favorite snack of Williston students. Also I would recommend going to the Library. That is where you will spend some time during your Williston career, and it is a great place to hang out with people and also get your work done.
Academics:
1.) Describe the academics at your school - what did you like most about it?
My favorite part about Williston academics is the availability and dedication teachers have to the students. Most teachers live on campus and are dorm parents, meaning they live in the dorm with you. And they are available for extra help whenever you need it. As long as you take the initiative to make arrangements to meet with a teacher, they will always be willing to meet with you and help you with whatever you are struggling with. They will meet you for coffee, in the morning before class, at night during study hall, or even during a free period. They are very willing to give themselves to help you learn. At Williston, the teachers want to see you succeed and develop your potential both as a person and as a student.
Athletics:
1.) Describe the athletics at your school - what did you like most about it?
The athletic facilities are extremely nice at Williston. We have 2 turf fields, and a great outdoor track. All of the facilities are in great condition and the Galbraith Fields are only 3 or 4 years old. The gym is open for use whenever you have free time so it is easy to do extra training. We have 2 trainers that will wrap, ice, or heat you. Their office is located in the gym so it is very convenient to go and get something checked out after practice. The teams and schools that we are most competitive with change by sport and by season. Each sport has multiple team levels to accommodate for varying skill levels. The varsity sports are very competitive and they train and practice more than JV teams, which are designed for playing and appreciation of the game rather than focusing mainly on winning. We have a "victory bell" that is located at the top of the hill by our dining hall. And after every victory a team will run up the hill and run under the bell while ringing it so all of campus knows that they've won. The "victory bell" bears an inscription that reads, "Sportsmanship is the true victory." This fosters the atmosphere that Williston projects in athletic contests; at home games, no negative or taunting chants are allowed. Williston also has a varsity athlete wall in the lower level of the gym. Every season each sport takes a team picture and the varsity teams have their picture on the wall. Photos list the sport year and team members and they date back to the 1860's. The best part about the Williston athletics is the competitive drive and the energy players bring to each sporting event.
Art, Music, and Theatre:
1.) Describe the arts program at your school - what did you like most about it?
Arts are a vibrant part at Williston. The Reed Center is dedicated to the humanities and it is where all art classes are located. We have a very well equipped photo lab and separate art rooms for sculpture, a painting studio, dance room with a mirror wall and 2 ballet bars and a piano, and private practice rooms for music lessons and practice. Students can participate in jazz band and the school orchestra and students can do a music alternative and instead of a sport, they can arrange to take music lessons. The arts are very much appreciate and nurtured at Williston, and even for students that are not as artistically gifted, they are able to experiment and nurture their ability at their own level.
Extracurricular Opportunities:
1.) Describe the extracurriculars offered at your school - what did you like most about it?
There are so many ways to get involved at Williston. You can even create your own club if there is something you are interested in, and it is not already offered. The best part about the extracurricular is that at the beginning of the school year, there is an activity fair. New students can sign up to have a buddy, a returning student to show them the different clubs, and everyone goes around to different booths signing up for clubs and activities. It is an accessible way to learn about the Williston community and become an active member of it.
Dorm Life:
1.) Describe the dorm life in your school - what did you like most about it?
Dorm life at Williston is a great experience. It is a lot of fun, and there are a lot of good experiences that come from living with your peers. The best part about dorm life at Williston is the integration between dorm parents and students. The dorm parents care a lot about the girls or boys in their dorm. Most dorms have activities such as kickball, bowling, dorm BBQs, and other activities that unite the girls or boys within their dorm.
Dining:
1.) Describe the dining arrangements at your school.
The dining hall in very nice they have a wide variety of food offered. The desserts are very good at Williston! Chicken parmesan night and pasta stir-fry night are the most popular meals on campus. Healthy options are always available and good options too. There is a full salad bar and a fruit stand to choose from. There is no assigned seating in the dining hall and there is no dress code, except that you are not allowed to wear pajamas. Sunday brunch is the best Williston dining experience. The dining hall peaks around 12:00 and people stay until 1:30. You can get eggs to order any morning, and have them cooked the way you want. Everyone is very friendly and by the end of your Williston career you will know most of the people in the dining hall by name.
Social and Town Life:
1.) Describe the school's town and surrounding area.
The town of Easthampton is small and quaint. There are great pizza places, mainly Antonio's, and they do deliver to campus during the day and after study hall. Northampton is $1 bus ride away and they have a very active town, with fantastic restaurants and stores to shop at. The school is spread throughout the town of Easthampton, and the school considers the town of Easthampton to be the campus. This allows students to walk to nearby coffee shops between classes or hangout there during their free periods.
2.) Describe the social life at your school - what did you like most about it?
Williston social life is very similar to the typical to any high school social life. The main thing that is different is the Williston student body's ability to adapt. New students come to Williston each year, and so students adjust and accept these new students. Williston also avoids they stereotypical high school social experience because there are not many cliques at Williston and students have multiple groups of friends.
Daily Schedule:
Weekday
5:30 AM
Dinner, then hangout until study hall
Weekend
11:00 AM
Sleep in and eat a brunch
1:00 PM
Hang out with friends in Northampton
4:00 PM
Work on some homework
7:30 PM
Homework, then Study Hall (8-10)
Williston has a great balance of day students and boarding students, which allow students to know and learn more about the area. With a widespread campus in a safe neighborhood and numerous stores and restaurants. . .
Williston was the best community I could've ever established an identity with. My parents teach at the school, so we actually had a house on the campus. I developed close relationships with not only. . .
At a first glance, The Williston Northampton School appears similar to most college preparatory schools. It contains a beautiful New England campus, wonderful and caring teachers, and great athletic and artistic facilities. However, as many. . .
Show more reviews (

14 reviews

)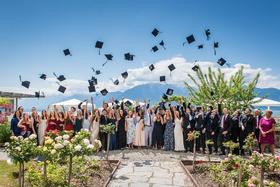 Nurturing Futures: A Journey through Boarding at Haut-Lac School in Switzerland
Nestled in the hills overlooking Lake Geneva in the French-speaking part of Switzerland lies an educational gem that embodies a unique blend of academic excellence, cultural richness and a profound sense of community. Founded over 30 years ago, Haut-Lac International Bilingual Day and Boarding School is now home to both 600 day students and a maximum of 30 boarders from around the world.
What To Wear at Your Job Interview
Navigating job interviews can be stressful, but knowing what to wear shouldn't be. Our comprehensive guide covers the essential dress code tips for men and women interviewing at boarding schools. Make your first impression count with style and professionalism.
Navigating the Modern Maze: Emerging Challenges for Boarding Schools
Explore the pressing challenges facing boarding schools, from marketing difficulties and rising insurance costs to facility maintenance and recruitment of competent trustees and teachers. This article delves into these complex issues and proposes innovative strategies to overcome them.